Set Times for Escape Psycho Circus 2015 Announced!
Insomniac has released the Psycho Circus set times along with its line up. Take note and plan your musical adventure this Halloween weekend, or just go with the flow, knowing that you can always find when your favorite DJ is playing at a moment's notice. Remember, the event starts at 4pm and end at 2am, so plan accordingly. To make your life even easier, Insomniac offers the app for both iOS located here and Android located here.
You'll be able to put the finishing touches on your plan of attack with precise play by plays. No matter how you go about enjoying this spooky spectacle, remember to do just that…enjoy it! Happy Halloween!
Tickets are still available and can be purchased here: insom.co/Escape15_Tix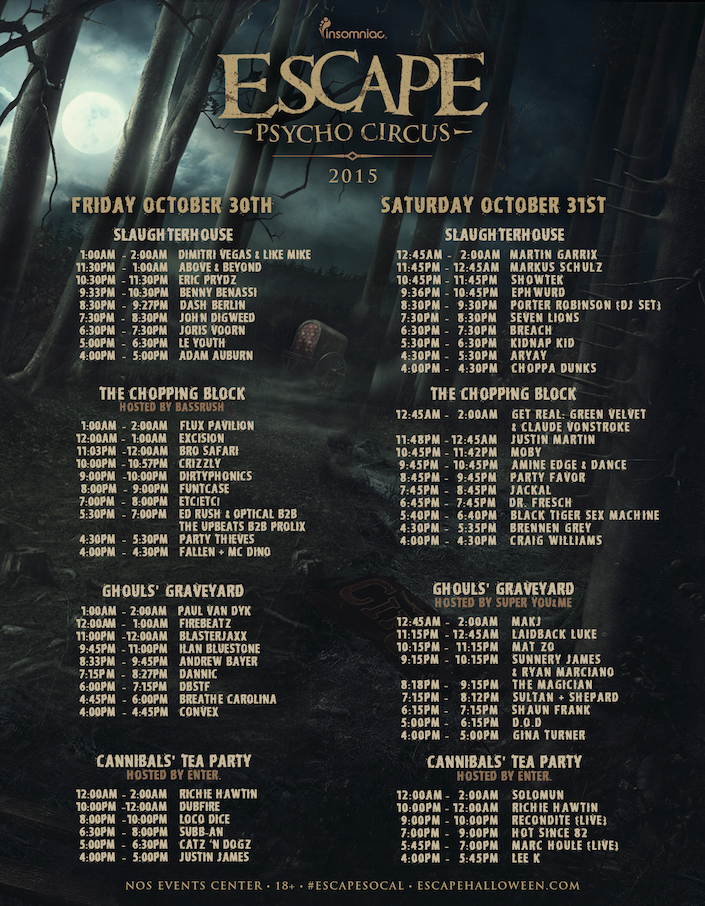 Read More Articles About Escape: Psycho Circus 2015: