Are you heading to Decadence for this NYE? If you are, payment plans are still available until November 8th. Make sure to take advantage of this while you still can!
The payment plan schedule is as follows – the final value will vary based on the delivery option you choose- the purchase flow will detail your actual values:
1st Payment – Current Time of Purchase – 25% of order total
2nd Payment – November 9th – 25% of order total
3rd Payment – November 30th – 25% of order total
4th Payment – December 14th – 25% of order total
For further information and purchasing options, please visit here.
Decadence 2015 is set to take place on December 30th and December 31st at the following locations:
Colorado Convention Center in downtown Denver, CO
The Great Saltair in Salt Lake City, UT
Rawhide in Chandler, AZ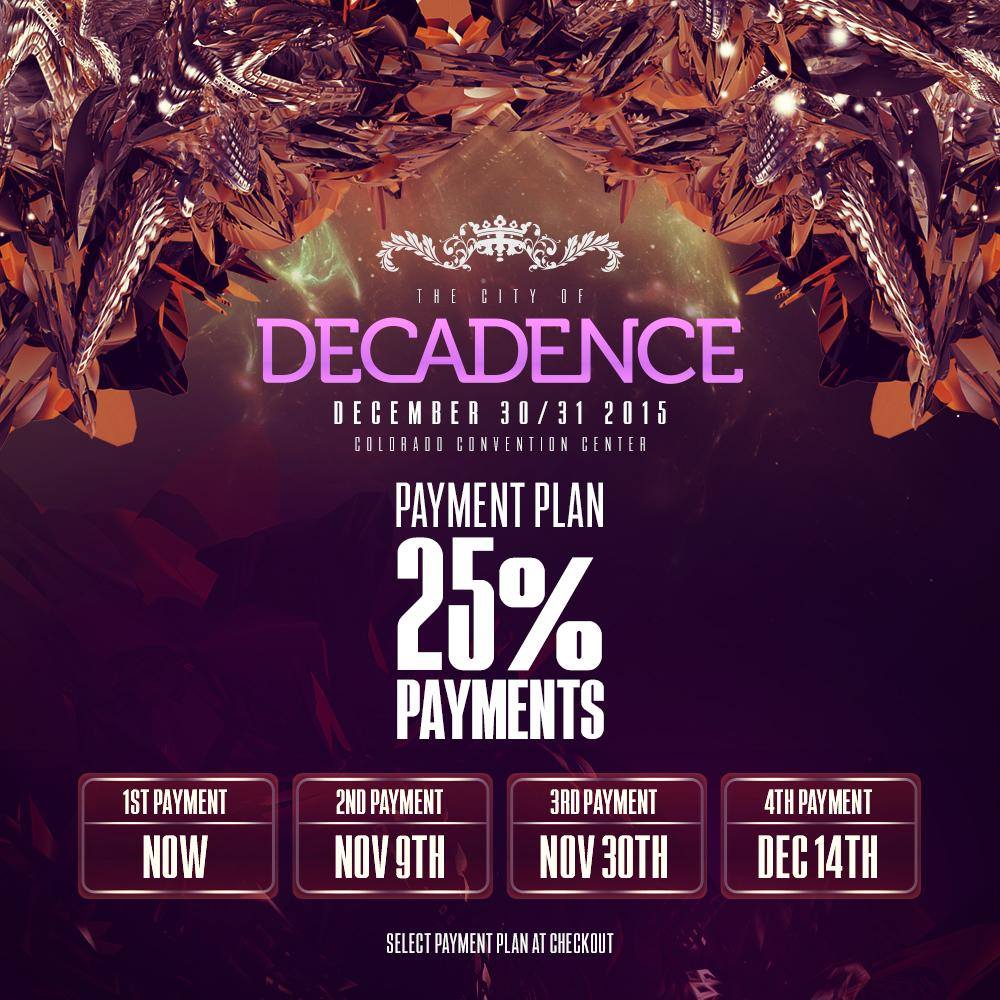 Follow Decadence on Twitter || Facebook || Website to stay up to date!