Getting & Staying There:
A Guide to Transportation and Hotels for Escape: Psycho Circus 2015
Escape: Psycho Circus 2015 is sure to be one of the greatest musical festivals this Halloween season. That exciting moment after you secure your ticket is definitely a momentous one! However, make sure to take care of other necessities like transportation and overnight stay accommodations way before the event so that you're not stressing the day of.
Transportation:
Escape Psycho Circus will be taking place at NOS Events Center, located at 689 South E Street, San Bernardino CA 92408. This can be quite the drive through a few hills and valleys if you're driving in from anywhere in Southern California. If possible, car-pool with friends to save money on gas!
Make sure to fill your car with essentials – gas, food, water, and blankets…these handy items can be very helpful when you're returning to your vehicle at 3am after the event tired, hungry, or cold!
If you and your group decide to drive into the event, make sure to arrive early. There can be slow-moving lines in the transportation lanes – the last thing you want when you're all amped up and ready to dance the night away!
Remember, the Will Call lines will open at 1pm for a festival start of 4pm on October 30 and Oct 31. There will be festival parking guides stationed along the streets to help driving festival-goers successfully get to the event.
The show ends at 2am on both nights…make sure that your transportation buddies know this info so you're not left stranded anywhere!
Free parking will be available in multiple lots around the NOS Events Center. These lots are recommended for parking since they will be well lit and patrolled by Insomniac security teams during the event. Street parking isn't recommended north of the NOS Events Center (North of Mill Street) since it will be a tow-away zone.
Once you've parked, be sure to note where you've parked your car! Drop a pin on a map on your phone, take note of environmental markers that stand out around your parked car (flags, trees, poles), and somehow notate the lot number. Have everyone in the group take a few photos with the landmarks and license plate number of your car. As excited as you are to get to the event, try to pay close attention to the route you use to walk into the venue. That way, you'll recognize it on the way back!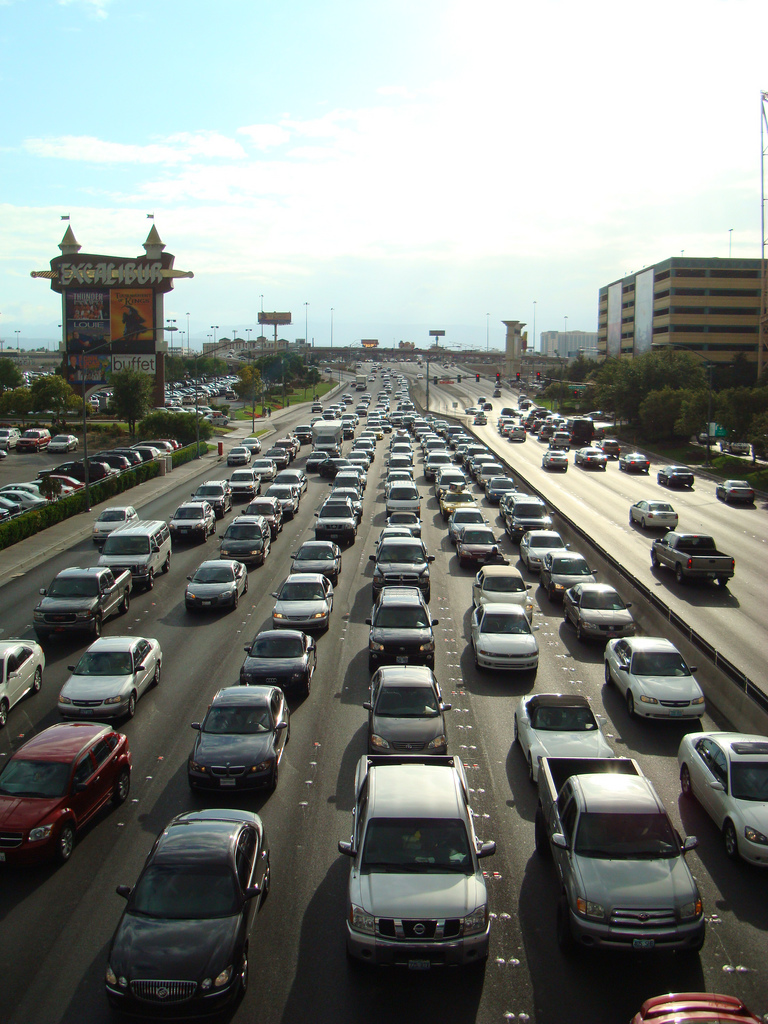 Now, if you have no desire to deal with your own transportation, hopping on a shuttle might be your best bet! Insomniac recommends convenient shuttle and hotel package deals that list hotels with vacancies near the NOS Events Center and shuttles that will take you to and from the event. Easy peasy!
For hotel and shuttle package purchasing, follow this link: http://escapehalloween.com/travel/shuttles/
The general shuttle price is around $39 for a 3-day pass. The shuttles leave from the participating hotels between 3pm-10pm and will return from the festival between 1-3am.
If you happen to be flying into San Bernardino, know that the closest airports are San Bernardino International Airport (SBD) or the LA/Ontario International Airport (ONT). The hotel and shuttle packages can be perfect for you if you happen to be flying in!
No matter what transportation system you use, remember that there's no re-entry allowed into the event. That means that once your ticket is scanned, you won't be able to go back into the venue once you leave on each respective day.
Accommodation:
As for accommodation, now would be a great time to see if you can crash at a friend's house if he or she happens to live up in San Bernardino. If not, search for accommodation as early as possible since hotels fill up quickly the closer it gets to Halloween! I like to use apps like Hotel Tonight, Expedia, Orbitz, and websites like www.hostelbook.com, http://www.hotelscheap.org/, and www.laterooms.com for booking price effective hotel rooms.
As with anything else, the more details you have squared away before the event, more time you can spend on creating your perfect festival costume or listening to DJ mixes leading up to their live performance!
Have fun and Happy Halloween!
To buy tickets for Escape: Psycho Circus 2015, visit here.