Take a trip down memory lane with Nicole Cacciavillano and Corey Pfaff as they speak on The Black Box's early beginnings, future endeavors, and more!
---
The Black Box isn't just a venue; it's a pillar of community in the underground bass scene. Its vision of bettering the Denver music scene is just one of the many reasons why this venue outshines the rest. With a heart for the people and dedication to seek out talent with the same purity, The Black Box has created a legacy respected by all.
Once just a woman with a dream, Nicole Cacciavillano has worked her way to the top and continues to raise the bar with no end in sight. If we go back to the beginning, it's obvious that her Sub.mission brand walked so The Black Box could run.
As many know, Sub.mission was originally a collective created by Nicole to host events at Cervantes Masterpiece Ballroom. As the Sub.mission community grew, it was apparent that the culture they all adored so much needed a more stable home, thus The Black Box was born. Since then, The Black Box has played host to all of the underground legends one could dream of. Monty, Alix Perez, Grouch in Dub, Halogenix, Caspa, and so many others have graced its DJ booths.
This week, the beloved venue celebrates seven years of "moving people through sound not hype" with a roll-out of amazing shows. Some iconic artists planning to step through its black walls are Bok Bok, Visages, Chef Boyarbeatz, Schmoop, and Lone Drum. You can always count on the venue to provide nothing but the best for their loyal fan base to celebrate and show their appreciation.
Providing the culture and a beloved safe space for seven years is monumental, so we sat down with Nicole and Marketing Director Corey Pfaff to hear their experience from the inside looking out. It's clear to see the passion runs deep between the both of them. Read on to dive deeper into the roots of The Black Box, and here's to seven more years of successful events to come!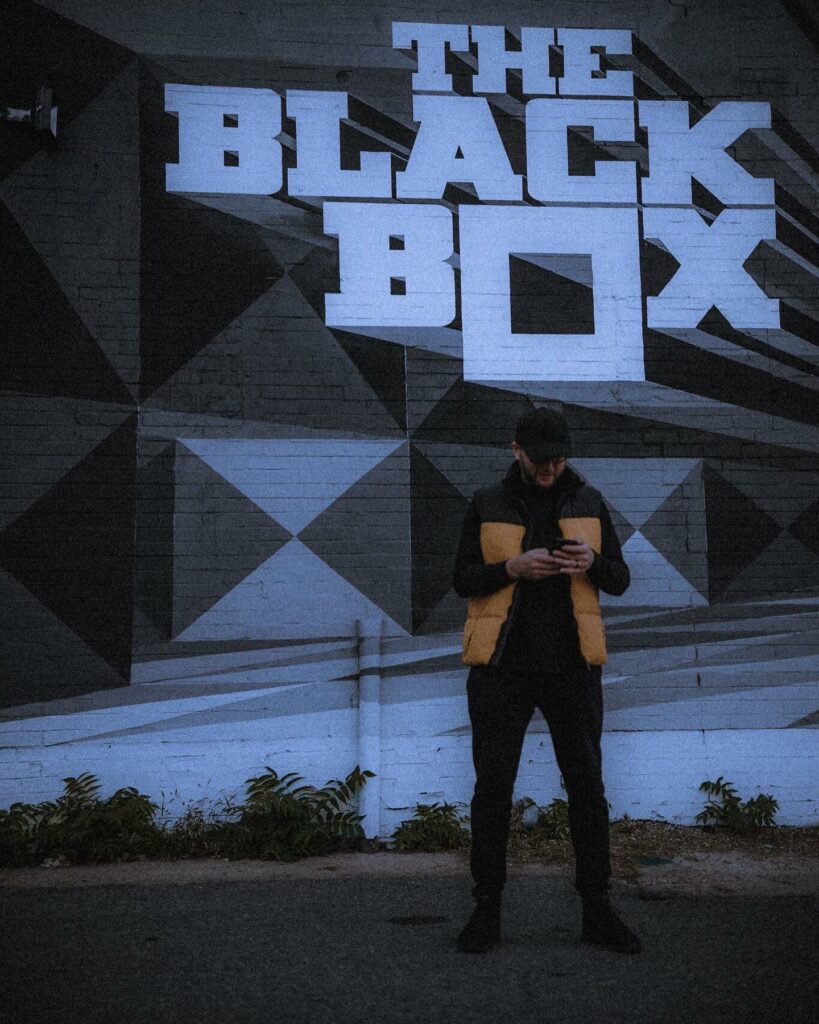 Hi Nicole and Corey! Thanks so much for taking the time to chat with us today. First off, congratulations on seven successful years of providing Denver with top-tier underground events. Could you guys shed some light on how you came up with the vision of The Black Box and what it took to bring the idea to fruition?
Nicole: "Moving people through sound not hype" isn't just Sub.mission's motto; it's a defining tenet of Denver's music scene. Today, the music industry is dominated by corporate interests in pursuit of quick, easy profit. As a result, a sizable population of music enthusiasts is alienated from the scene entirely. Inconsistencies in location are inconvenient for promoters and fans. Sub.mission was positioned to fill this new gap in the entertainment landscape. We knew a dedicated venue would benefit not only Sub.mission, but Denver's music scene as a whole.
Underground music has always had a defining place in Denver's rich music landscape, but given the current challenges within the industry, it needed its own home. The internet and digital music formats continue to create a greater demand for underground and independent music than ever before. Given the collective's widespread respect, healthy network, and demonstrated success in the industry, Sub.mission was in a unique position to unite the city's community under one roof.
Corey: Honestly, I've got to give all the credit for the concept of The Black Box to Nicole. She built a community through her other company (Sub.mission) who were craving a place to call home, a place that was focused on music and culture. I was lucky enough to be asked to be a partner as well as run the marketing department. We found a prime spot in Denver, flipped that spot around into what we needed it to be, got the best sound system we could possibly ask for, and the rest is history.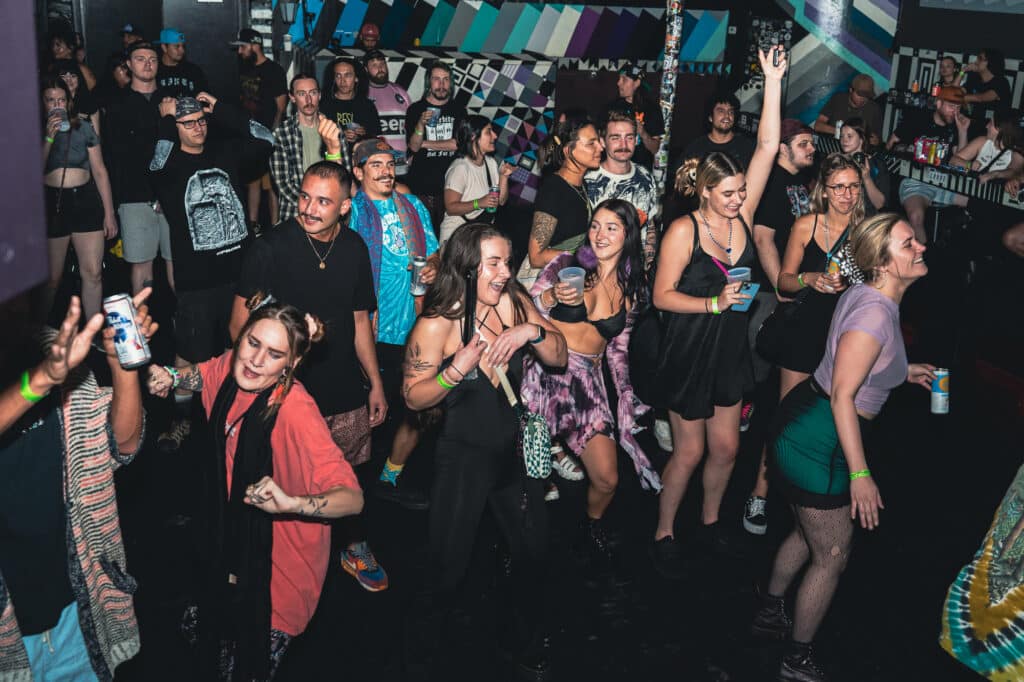 Looking back now, has it exceeded your expectations since you first had this dream?
N: When we first conceptualized The Black Box music venue, our dreams were bold, and our aspirations were high. However, the reality that has unfolded has surpassed even our most optimistic expectations. The journey from envisioning this space to witnessing its actualization has been nothing short of extraordinary. Our initial dream was to create a music venue that would resonate with the community, providing an unparalleled experience for both artists and audiences.
What we've achieved with The Black Box goes beyond our wildest expectations. The support from the community has been overwhelming, the caliber of artists who have graced our stage has exceeded our hopes, and the atmosphere within these walls has become truly magical.
The Black Box has not only become a venue for music; it has become a vibrant hub where people come together to celebrate, connect, and immerse themselves in the power of live performances. The impact on the local cultural scene and the sense of community that has flourished around The Black Box were aspirations that we dared to dream, and now, they stand as living testaments to the limitless possibilities when passion and dedication converge.
The Black Box has become more than a venue; it's a realization that dreams, when pursued with unwavering commitment, have the potential to transform into something far more magnificent than initially imagined. The journey has been an exhilarating one, and the reality has exceeded our most ambitious dreams.
C: It's felt like one unique and crazy ride. I'm not sure I ever have actually wrapped my mind around what I expected The Black Box to become. We never stop discussing new ideas and strategies to keep evolving. So, with that said, I think we haven't even reached what The Black Box is truly capable of providing.
Everyone has that realization that they have officially made it. At what point in your career did that feeling rush over you?
N: Reflecting on the journey to what I consider "making it big," I am humbled to acknowledge that this success is not solely mine but a collective triumph achieved through the unwavering dedication and hard work of an exceptional team. Together, we have faced challenges, celebrated victories, and navigated the intricate path to success. Their tireless commitment, creativity, and passion have been the driving force behind every milestone we've achieved.
In every project, initiative, and endeavor, the collaboration and synergy within our team have been the catalyst for innovation and growth. I firmly believe that the collective efforts of a motivated and talented team are the cornerstone of any significant accomplishment. Our success story is a testament to the power of collaboration, where each member's unique strengths and contributions have played a crucial role in propelling us forward.
As I stand at this point in my journey, I am profoundly grateful for the individuals who make up this extraordinary team. Their hard work, resilience, and shared vision have not only shaped our success but also created a foundation for sustained achievements in the future. "Making it big" is not just an individual milestone; it's a collective narrative of a team that believed in a common goal and worked tirelessly to turn that vision into reality.
C: No disrespect, but I feel like we haven't made it… yet. That's why I love working with Nicole and the rest of our team at The Black Box. We are always looking to improve, innovate, and create new experiences that will be unforgettable each time someone steps into our venue. Maybe one day when it's all said and done, we'll have that "we fucking did it" moment. Until then, let's keep going.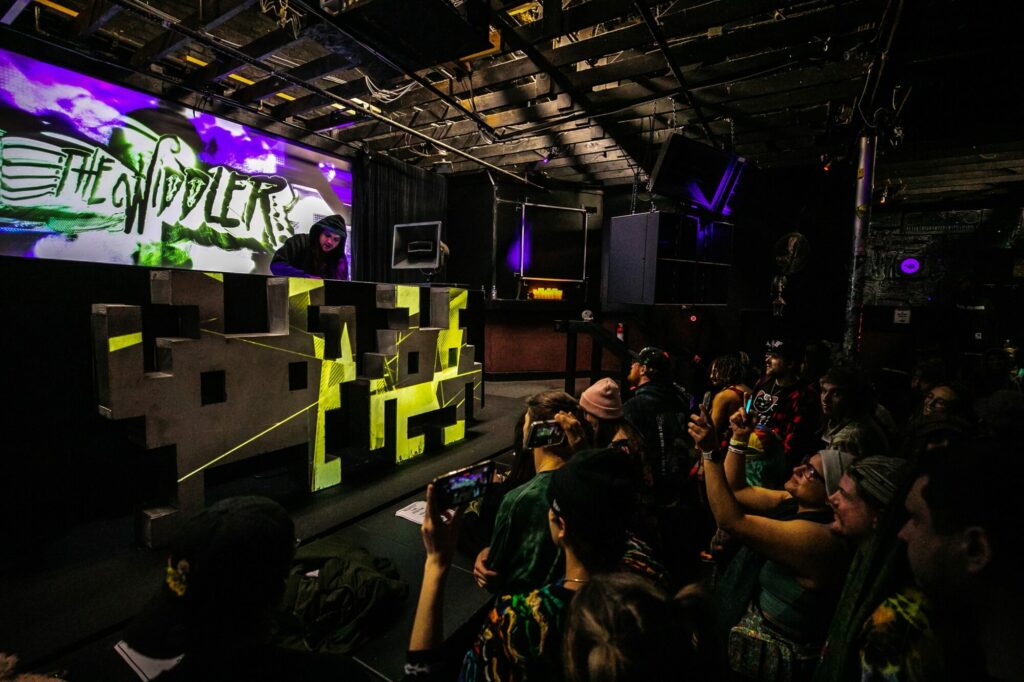 I'm sure there's an incredible amount of unforgettable moments throughout your seven years, but what memories come to mind first when you think of your favorite milestones?
N: The opening night at The Black Box marked a monumental shift in the music industry in Denver, forever altering the landscape with its powerful sound system and transformative experience. It wasn't just a venue; it was a seismic moment that reverberated through the city's music scene. The cutting-edge sound system at The Black Box set a new standard for audio excellence. Its power and precision not only elevated the listening experience for the audience but also attracted top-tier artists eager to showcase their work in an environment that could truly do justice to their craft. The venue became a magnet for talent, drawing in a diverse range of musicians and performers who sought out The Black Box for its unparalleled sonic capabilities.
C: So many, to say the least. However, there are definitely some very special ones. Seeing artists like Skream, Caspa, The Glitch Mob, The Widdler, plus so many others that I literally grew up listening to, and never thought I would get to see perform in such an intimate setting — much less a setting I'm lucky enough to have helped create — is such a special feeling. 

Finally, each year, you somehow top the last with your curations. What do you have up your sleeves to continue leveling up next year?
N: As the need for the underground becomes stronger, we plan to cultivate partnerships and collaborations with artists, host artist residencies or exclusive performances, and push musical innovation. We plan to strengthen ties with the local community, hosting events, workshops, or collaborations with local artists and businesses to deepen the venue's roots in the community, fostering a sense of shared ownership and pride. We plan to experiment with new event formats and introduce unique concepts that break away from the traditional concert format, providing attendees with memorable and unconventional experiences.
C: There are things in motion, but what's the fun in spoiling them?
---
Follow The Black Box: