Caspa brought OG dubstep into the limelight along with amazing support from The Greys, Hamdi, Sicaria, and more at Bass Invasion in Denver!
---
Anyone who loves underground bass music knows that Denver is the place to catch any act your heart desires. It's clear that without the expertise and passion of the owner of The Black Box, Nicole Cacciavillano, the Mile High City's pulse of delectable underground talent might not be as abundant. Not many have the street credit to pull in acts from around the globe like Alix Perez, Distinct Motive, and Skream the way that Sub.Mission does. Even Caspa is happy to break his long US hiatus to appear at the most beloved venue of the Colorado bass community as the headliner for the latest edition of Bass Invasion.
This past weekend, Sub.Mission added another medal to its long list of accomplishments by hosting a massive sold-out dual-venue event. The Black Box teamed up with another well-loved venue within the city of Denver, Cervantes Masterpiece Ballroom, because one roof wasn't going to be able to contain the talent that lay ahead.
Bass Invasion featured a stacked lineup from start to finish at both venues, making attendees have some hard decisions on when they should hop to the opposing venue. The lineup for The Black Box was Fathomless, Sicaria, Hamdi, The Greys, and Curly One b2b Aimerie. At the same time, Cervantes had Will Holler, Norse b2b Subliminal, SIN7 b2b FROZTWR3CK, Sicara b2b Hamdi, and capping out the night with the don, Caspa.
Prepared for an evening stacked full of the OG dubstep that we all grew up on, the old heads of the scene could not wait to experience this monumental milestone in Denver history. From old-school vibes to fresh new sounds, all realms of the underground sounds everyone loves were set to be present. Clearly, the night was about to be a massive treat for anyone lucky enough to have scored tickets.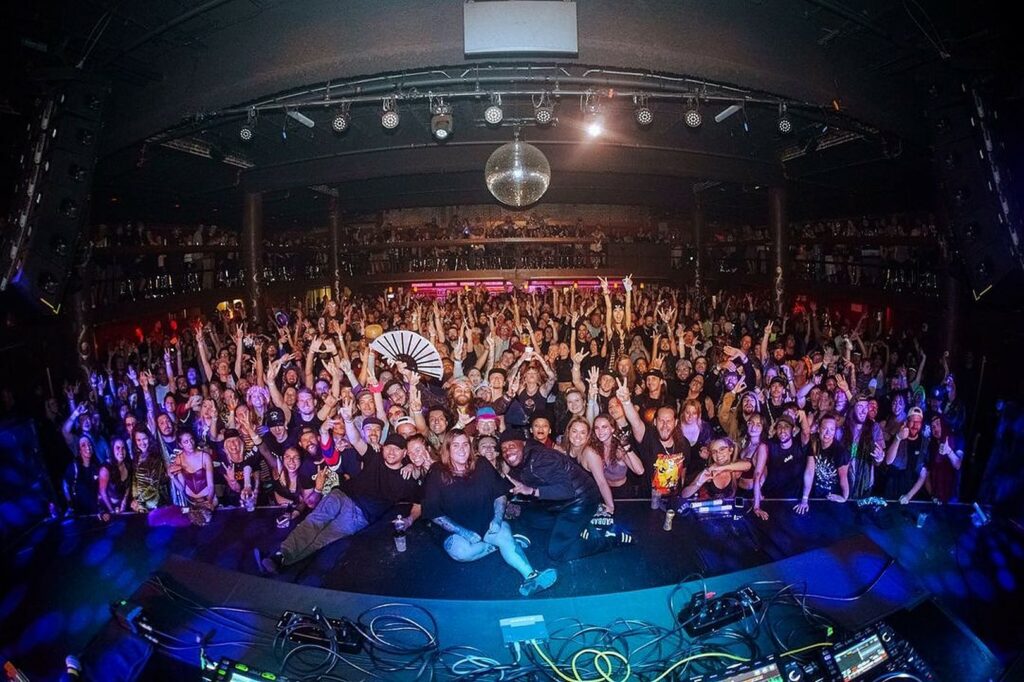 Bass Invasion cut zero corners on sound, making each set fully equipped for maximum clarity.
Although I had never heard of Fathomless, he kicked the night off perfectly. Lots of 140 and memorable drops were laid out for attendees, getting them loosened up for the long night ahead. Up next was Sicaria, and the venue was finally starting to thicken with bodies in anticipation for the queen to lay down some tracks. One thing that's for sure is that whenever Sicaria is around, you're guaranteed lots of UK sounds to be slathered all within her set. My voice was almost hoarse from yelling "wheel it" just from her time alone on stage.
The energy was on ten within the walls of The Black Box after Sicaria wrapped up her flawless set because it was now time for Hamdi. Everyone in attendance couldn't wait to see what he had up his sleeve for his first performance at the beloved Black Box. As soon as Hamdi appeared on the stage, the crowd excitedly let out a big, warm welcome cheer. He had us all in the palm of his hand when he touched the decks. Spitting out mad heater tunes left and right, including a couple of unreleased Skrillex tracks, Hamdi left his heart on the stage.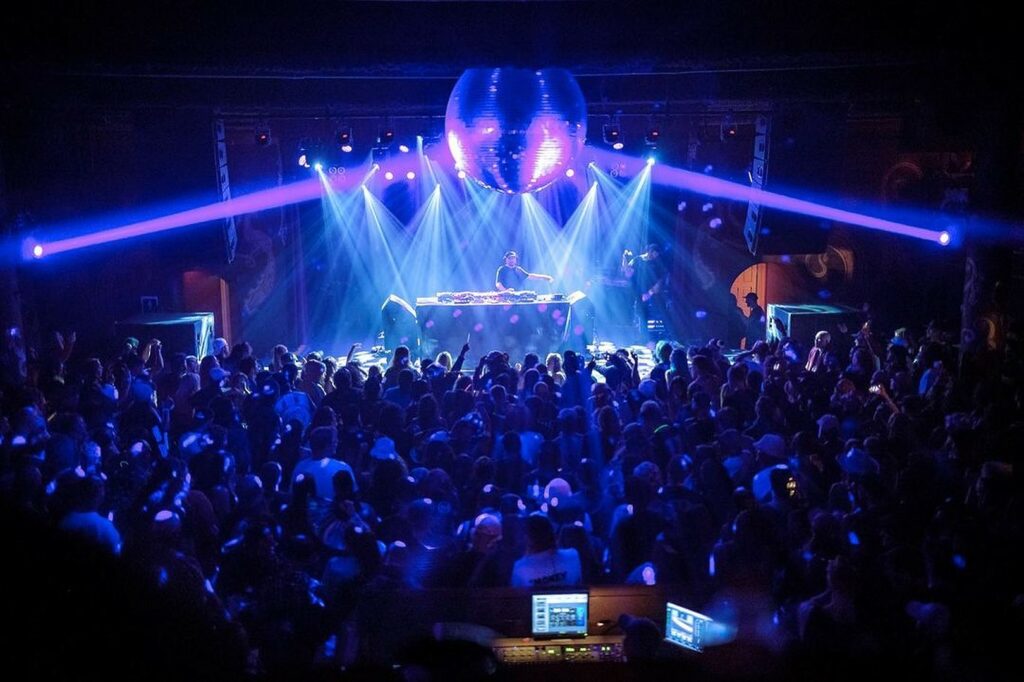 After Hamdi was nearly finished, we decided it was time to head over to the next stop at Cervantes for the grand finale.
We raced to the venue once we finally found parking because it was time for the first Hamdi b2b Sicaria madness to begin. Already warmed up by their solo sets, my crew and I were excited to see what insanity might come from their minds combined. They both have such a contagious stage presence that the crowd couldn't get enough of so I was thrilled to get a second round from them. The smiles across each artist's face as every transition flowed out effortlessly is something that will live in my memory forever.
It was now the time we had all been waiting for; everyone's favorite ghost was up next. Caspa came in with a point to prove: the roots of dubstep flow throughout his veins. When you go down dubstep lane, there's one name that has been there since the dawn of time: Caspa. The venue walls shook with many classics like "Tech Foul," "Cockney Thug," and "Rubber Chicken," letting nostalgia take over, proving it will always have a home in the streets of Denver. I think my favorite moment was the second the crowd could hear "Where's My Money" coming into focus. The energy was through the roof as we all shouted the lyrics in unison at the top of our lungs.
To cap off the night, Caspa brought the owner of The Black Box, Nicole Cacciavillano, on stage and gave Sub.Mission the shout-out they deserve.
It was a wholesome moment that everyone in the room could appreciate. He took the time to go down memory lane of when he had performed in Cervantes in 2009, and it gave me chills to think about how much this scene has changed since then. This weekend of nostalgia, as well as fresh sounds, made me proud and honored to be able to be a part of it. Shout out to everyone putting in the hard work over at The Black Box to provide us with unforgettable nights like Bass Invasion. We love and support you always!
---
Follow Caspa:
Website I Facebook I Twitter | Instagram | SoundCloud | YouTube
Follow The Black Box: