Circus Records co-founder Flux Pavilion returns to the label with his latest EP that sees him explore the past and bring it to the present, Fluxiverse.
---
From helping pioneer dubstep in its earliest years to exploring new sonic reaches, Flux Pavilion has cemented his place in the scene. As he's traversed a range of genres, he's consistently thrown down plenty of heat during his performances and has fostered a plethora of fresh talent along the way on Circus Records. After his latest trip to the cosmos, Flux Pavilion has returned to Earth with fresh sounds for his fervent fanbase to bask in with the release of Fluxiverse.
Fluxiverse isn't your standard release from Flux Pavilion because while it layers in plenty of modern bass flourishes and his innate production skills, it also sees him harken back to the roots of the electronic music scene along the way. "Where You At" with Conrank leads the charge with its rave stabs and breakbeat that carry listeners into euphoria before dropping into a stripped-back bass-fueled ride that booms forward.
Longtime friend and Circus Records co-founder Doctor P teams up with Flux next for "24/7," which turns back the clock with a ride that will leave you feeling like you're reliving the era that the EDM boom was peaking while getting thrashed around. "Heavy Metal" with PAV4N and "Paradise" put the heavy dubstep-forward soundscapes from the beloved artist front and center as he continues to sink his teeth deeper into your soul.
Two of the most interesting tracks on Fluxiverse showcase the influences beyond the bass realm that Flux Pavilion has. "The Ones You Loved" is littered with trance elements that will take your breath away as LINK joins in on the fun. On this one, the sultry vocals from Lisa Vitale take it to the next level, pairing perfectly with the trance meets dubstep ambiance. The final track, "Adagio for Bass," turns the clock back to the classic "Adagio for Strings," made popular by William Orbit and Tiësto in the '90s. Flux Pavilion puts a modern bass twist on this while still incorporating its iconic melody that will sweep you into a blissful state of mind.
Listen to Fluxiverse on Spotify or your preferred platform, and stay tuned for more from Flux Pavilion by following him on social media.
Stream Flux Pavilion – Fluxiverse on Spotify:
---
Flux Pavilion – Fluxiverse – Tracklist:
Where You At (with Conrank)
24/7 (with Doctor P)
The Ones You Loved (with LINK and Lisa Vitale)
Heavy Metal (with PAV4N)
Paradise
Adagio for Bass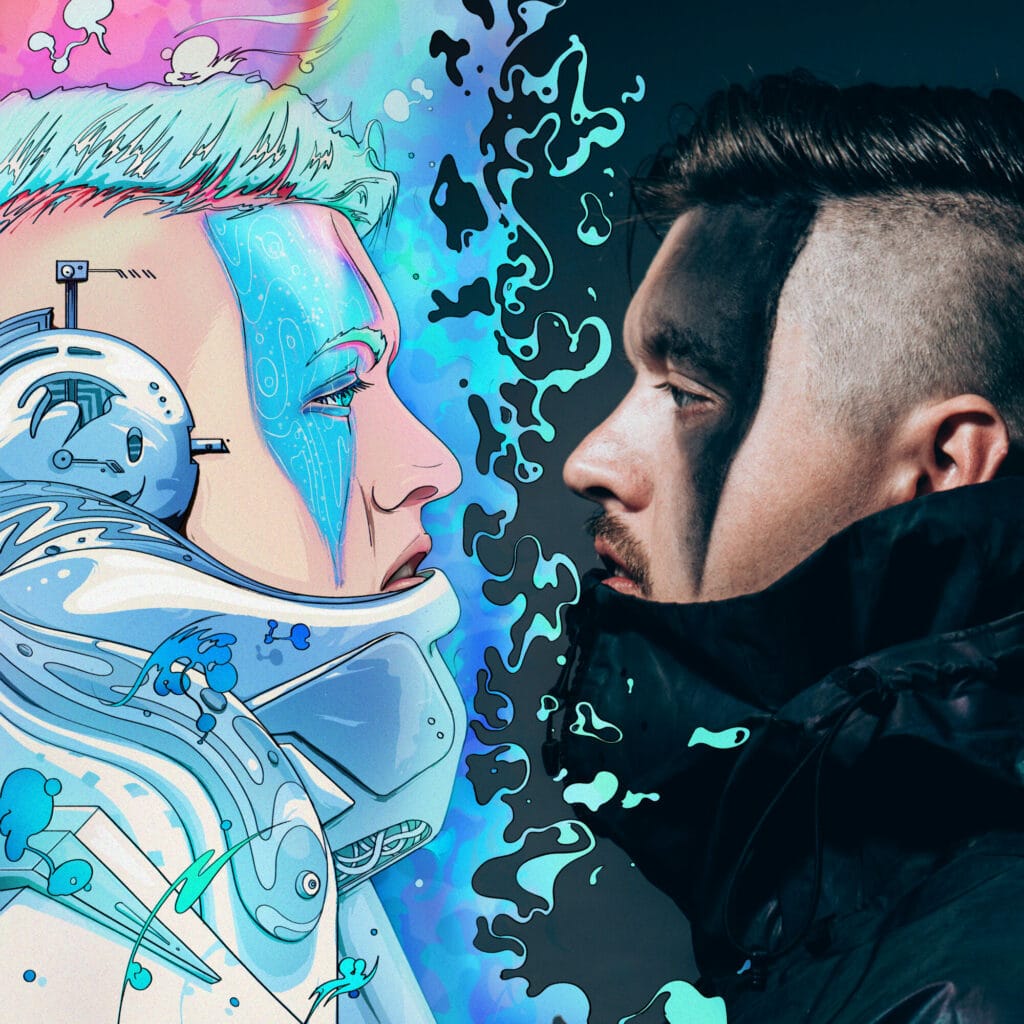 ---
Follow Flux Pavilion:
Facebook | Twitter | Instagram | SoundCloud