Lauren Mia moves us into a spiritual state of mind and unveils her inner workings through RE:BIRTH, out now on Ear Porn Music!
---
Close your eyes, take a deep breath in, and exhale all of your worries. Ear Porn Music Founder, Lauren Mia, has the music to accompany your healing session. Her debut LP is called RE:BIRTH, and it features 13 tracks that highlight her innate capabilities in the progressive house and melodic techno genres.
In the lead-up, fans were blessed with three profound offerings, including "Shadow," Ceremony," and "Ashes In Paradise." Through them, listeners came face-to-face with their inner demons, were guided through a psychedelic experience, and were taught how to find their flow. When looking at each unique inspiration, Lauren Mia hit the nail on the head with each carefully crafted sound element.
Today, the final ten tracks have arrived, and when it comes to emotional impact, they stand toe to toe with the preview. The journey starts with "Initium" — a soft hum and bird chirping helps the world fade from the peripherals. This extraordinary shift in consciousness holds strong until the very last mystical vibration of the "Rebirth" outro.
Between its borders, the universe is yours for the taking. With ascension imminent, getting familiar with the inner workings of existence will be important. This is achieved through "Source Code" and "Oversoul." Once prepared, you join our solar system's grand ringed planet in its orbit around the sun, guided by the mysterious vocal stylings of "Saturn Return."
Woven throughout the spiritual base is an undertone of love. Tracks like "Fidelity" remind you to remain loyal and true to your inner child. Leading with a pure and happy heart, you just may get the chance to dance with "Lakshmi," the Hindu goddess of wealth, power, beauty, fertility, and prosperity.
All of this may sound a bit intense, but that's what makes RE:BIRTH such a captivating album. It allows you to interpret it in your own special way while also ensuring that the dancefloor undulates in unity. Listen to the album on Spotify or your favorite music platform, dig into the album's inspirations on YouTube, and follow Lauren Mia on social media to stay in the know on her future work.
Stream Lauren Mia – RE:BIRTH on Spotify:
---
Lauren Mia – RE:BIRTH – Tracklist:
Initium
Shadow
Ceremony
Ashes In Paradise
Saturn Return
OliM
Mortemerre
Fidelity
Lakshmi
444
Source Code
Oversoul
Rebirth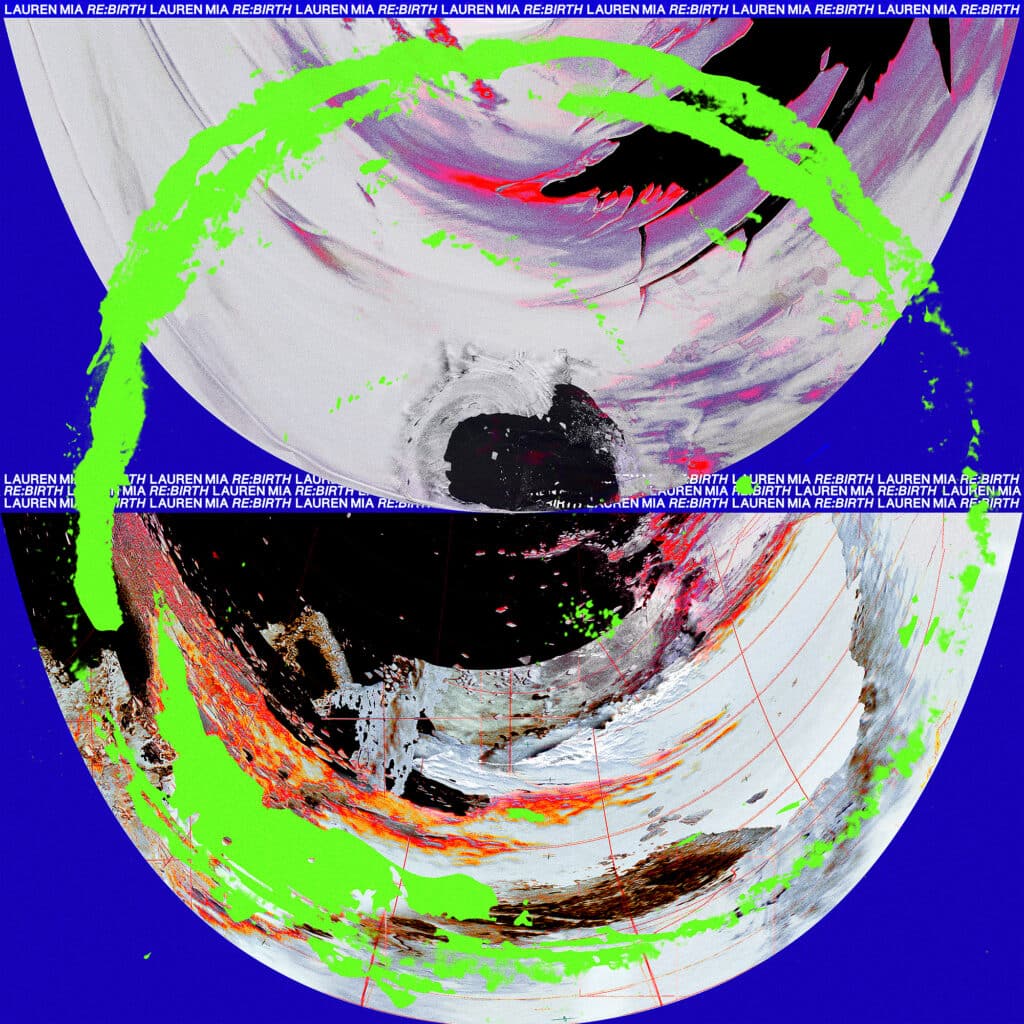 ---
Follow Lauren Mia:
Website | Facebook | Twitter | Instagram | SoundCloud | YouTube