Bad Proxy stopped by to share the story behind his AI-inspired project, playing in support for Ray Volpe, and the future of his creative universe.
---
Every so often, an artist comes around with a clear vision for their brand and a sound so distinct that it captivates fans forever. Bad Proxy is one of those rare artists. He constantly pours everything into the world he's created through imagination, dedication, and talent. The project differs from many of today's DJs and producers in that it refers to a whole world in the digital realm, which ties together his music production, creative storytelling, and digital artwork.
Beginning his project at the height of the pandemic, Bad Proxy quickly made a name for himself with releases and imagery that captured listeners and fellow artists alike. 2022 saw Bad Proxy release on the Rude Service imprint with his ELYS!AN and MJ/XO collaboration "Redemption" as part of the Full Stack, Vol. 5 compilation.
Since then, he's supported some major artists, including Ray Volpe, 1788-L, and DEATHPACT, making it even more clear that he's well on his way to conquering the industrial and midtempo corners of the scene. In the meantime, he's taken a break from his mission to drop off a guest mix and answer our many questions surrounding the project.
Stream EDMID Guest Mix 394 || Bad Proxy on SoundCloud:
---
Hi Bad Proxy! Thanks for taking the time to chat with us. What influences led you to pursue music production, and how did they inspire you to become the artist you are today?
Thank you very much for having me. My parents had a deep passion for music, and some of my earliest memories involved riding in the car with my dad at a very young age, simply enjoying the CDs he had. One of my first concert experiences was an AC/DC show. As I grew up, I was consistently drawn to rock music, and this gradually evolved into an appreciation for industrial and alternative rock acts like Nine Inch Nails and Linkin Park.
This eventually led me to discover electronic music, and I began attending shows as early as I could. Watching YouTube videos of festivals like Tomorrowland greatly fueled my passion for performing and creating my own music. I believe that this early exposure to music and the artists I used to listen to played a significant role in shaping the midtempo/industrial influence that you can hear in my music today.
We see that you're based out of Philly. What was it like breaking into the scene there, and how did that challenge your growth as an artist?
Absolutely! Philadelphia has been an amazing experience. The fan base here is unreal and incredibly supportive. I would say that there are certainly challenges when relocating to a new place or scene. Regardless of your connections, it often feels like you're starting from scratch.
I actually launched the Proxy Project the same year I moved to Philadelphia, so it was particularly challenging to break through as a brand-new project with no music released at the time. However, I had a strategy of releasing new music every month for the first year, which helped me capture the attention of one of the local venues. The Ave has been steadily dominating the Philadelphia EDM scene, and luckily, it has booked me for a few shows, most notably my performances with 1788-L and Deathpact!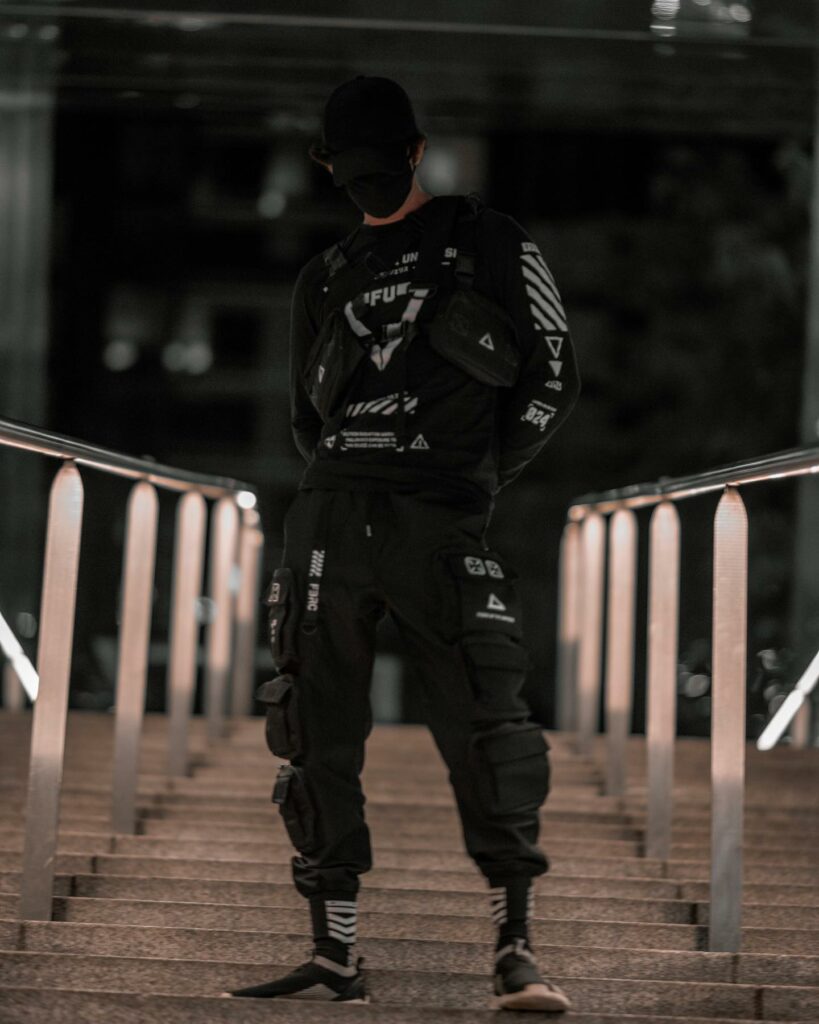 Bad Proxy has very consistent branding with a core theme of AI and the digital realm. First off, amazing job on the commitment and consistency! What does that branding mean to you, and how do you hope listeners absorb it? 
Thank you so much for the positive feedback! Branding is definitely one of the aspects I enjoy most about this project. Creating the storyline, characters, and lore has been an incredible experience. It has allowed me to express my creativity in a different way than just making music. This creative outlet is especially helpful when I'm struggling to come up with new tunes. I can turn to the story and write a new chapter, which often sparks ideas for a new track.
The concept for this brand was born during the COVID lockdown when no one knew how long it would last. I started crafting a new world as an escape for my mind, a narrative with relatable characters and a deep lore for people to dive into. I wanted to create a world where anyone and everyone could escape, even if only for a brief moment. I also aimed to draw parallels between the characters and their journeys, hoping that people would relate to them in their own ways.
One of the most exciting aspects has been witnessing people become deeply involved with the story and characters. They've created concept art and made guesses about what will happen next. I love the flexibility of the brand as the possibilities are limitless. When I collaborate with others, they each get their own avatar and become part of the story. It's truly a group effort, and this project and its content wouldn't be what they are today without my digital team, the Hyphn, who have the remarkable ability to transform my wild ideas into reality.
Your most recent release, "Subject Zero" with Prophetical, really encapsulates the industrial midtempo sound. What was the collaborative production process like? Do you approach it differently than when working on tracks solo?
We had an absolute blast working on that track together. Prophetical is an incredibly talented individual with exceptionally clean production skills. He approached me with the initial concept and sent over the foundational elements. I believe he had already worked on the intro and had an idea for the first drop. I made some adjustments to the intro and tweaked some sounds in the drop. We exchanged the track back and forth a few times to refine what we had thus far.
Once we were satisfied with our work, I was tasked with infusing the second drop with more of the Proxy signature style. After completing the track, we held onto it for a while as we brainstormed ideas for the content, storyline, and a new character for him. All in all, it was an awesome collaboration.
My process doesn't differ much, whether it's a collaboration or a solo track. The key distinction is that with a collaboration, I have the additional step of creating a new character and ensuring that it aligns with the storyline, which can be equally challenging. I'm excited to announce that I have some insane collaborations lined up for 2024 with artists who are crushing the game right now, and whom I've looked up to for some time now. I can't wait to share them with everyone.
You also recently won a contest to play support for Ray Volpe in Philadelphia on his sold-out Volpetron Ascends tour. What was that experience like for you?
To be honest, I was genuinely surprised that I won. I don't think I've ever won any competition in my entire life, haha. So, needless to say, it was a tremendous honor to join him on his tour stop. Hearing what he had to say about my project, music, and branding was surreal, and I was incredibly appreciative of all his positive feedback. Meeting him was an absolute pleasure. He's truly one of the most authentic individuals I've met in the industry, and it's been incredible to witness his meteoric rise while he consistently releases exceptional tracks.
The sold-out show itself was one of my favorites to date. The energy was electric, and everyone was fully engaged throughout the entire night—a huge thank you to Ray and his team for having me. The entire experience was surreal, and it's something I won't soon forget.
Let's talk about what's in your rotation these days. Who are some artists who currently stand out on your radar?
In addition to well-known artists like Rezz, 1788-L, and Deathpact, there are several other musicians I've been listening to quite frequently lately. Some of these noteworthy artists include Social Kid, Shizz Lo, EDDIE, TINYKVT, and AWAY with his new project, ANTAGONÏZER. Of course, I enjoy many more, but these are the standout ones for me.
Looking toward the future, what kind of legacy do you hope to leave behind with the Bad Proxy project?
As an individual, I aspire to leave a lasting memory as a truly authentic and genuine person. I make it a point to go the extra mile to connect with and check in on my supporters and fans. For me, it's not just about the music but also about building real, meaningful relationships with those who appreciate my work.
As an artist, I hope to be remembered for my boundless creativity and innovative spirit. My goal is to push the boundaries of my craft and to create music that resonates with people in unique and inspiring ways. I want my art to leave a lasting impact, sparking creativity and curiosity in those who encounter it.
Finally, just for fun, what is your favorite local place to grab a bite to eat, where you'd take us when we come to visit? 
This question poses a significant challenge, mainly because Philadelphia offers a diverse array of food options. When it comes to a quick and delicious meal, my top choice would be Pho Saigon. However, if we're leaning towards a more sit-down experience, I'd recommend considering places like Suraya, Sampan, or Buddakan — which, in my opinion, captures the vibrant food scene that Philly has to offer!
---
Follow Bad Proxy:
Facebook | X | Instagram | SoundCloud