EDDIE releases a collection of five creatively-inspired tracks to round out the Onzeker Kraft Vol.1 EP on HypnoVizion.
---
A unique gift for creating mesmerizing drama alongside the dark and unfamiliar have rendered Australian-based DJ and producer EDDIE a respected staple among some of the dance scene's heaviest hitters. Performances at festivals like EDC Las Vegas and iconic venues such as Echostage and Red Rocks are helping cement his live value while simultaneous releases on mau5trap, Monstercat, and Deadbeats lend a resourceful and growth-fueled catalog. Progression abounds with EDDIE's latest release, Onzeker Kraft Vol.1 proves a sublime addition to HypnoVizion and helps introduce the young label with excellent form.
The EP opens with "No Tomorrow," an intrigue-filled collaboration with Canadian duo, The Arcturians. The track is riddled with angst and disdain while layered movement drives power into repeated lyrics for added impact. "Apparatus" completely changes gear into a far more experimental sci-fi landscape in which EDDIE showcases his knack for building anticipation where least expected. The first two tracks within Onzeker Kraft Vol 1 exhibit a range that taunts and dares listeners to explore their own boundaries.
"Incubator" was the EP's first released track and stands as a theatrically bold introduction, despite its mid-tempo lead-in and standoffish vibe. Adeptly arranged builds of varying woozy varieties seamlessly give in to the following "Post-Rave Heist" with LUN. A sexy, fun, and badass bass energy splashes across the song while a quirky sense of nostalgia beckons everyone to the dancefloor. EDDIE closes the EP with "Hypnotic," featuring Fknsyd, which pays homage to his ethereal, vocal-oriented beginnings while demonstrating a serious love for techy, industrialized bass.
Quite simply, this is the most effort I've put into a project. It's got a heavy, festival, trippy feel to it, with sprinkles of melodic sections and emotive vocals. I couldn't be more hyped for everyone to get down to this new era of the EDDIE sound.

EDDIE
Onzeker Kraft Vol.1 is a selection that easily lays a fan-framing foundation and leaves listeners wanting more of EDDIE's work to come. Listen to his EP on your favorite music platform, and let us know what you think on Twitter!
Stream EDDIE – Onzeker Kraft Vol.1 on Spotify:
---
EDDIE – Onzeker Kraft Vol.1 – Tracklist:
No Tomorrow (with The Arcturians)
Apparatus
Post-Rave Heist (with LUN)
Hypnotic (featuring Fknsyd)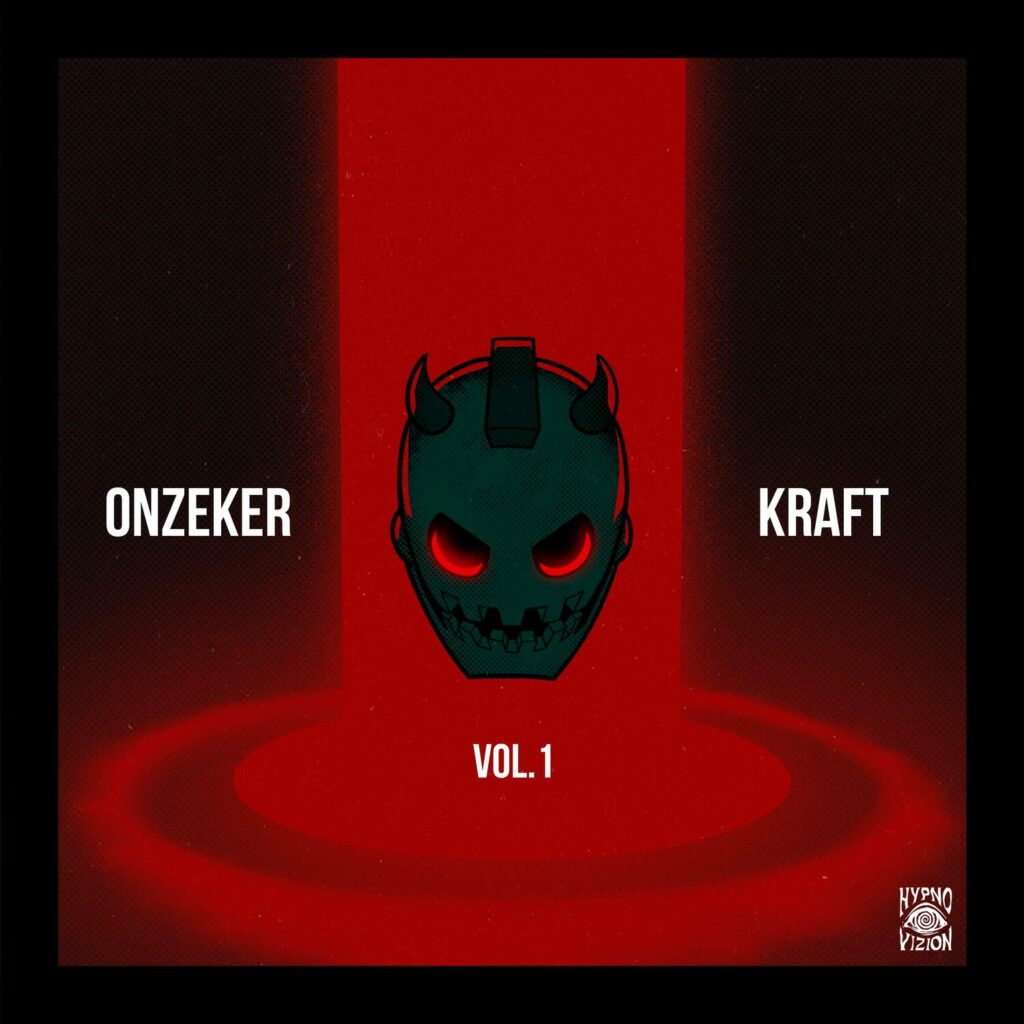 ---
Follow EDDIE:
Facebook | Twitter | Instagram | SoundCloud | Twitch