MYTHM finds a home on the HypnoVizion imprint for his six-track Shadows EP.
---
Making waves for a few years now, Canadian-born artist MYTHM has already become a beloved staple within the bass music community. Having first received major attention with early SoundCloud releases like "Obey" and live-streamed sets during the pandemic, he's since grown exponentially, already playing major festivals and headlining a North American tour in just a few years. Known for an experimental and bass-heavy sound, MYTHM has undoubtedly won the hearts of bassheads both old and new.
He first made his big label debut in 2020 with the unforgettable Anarchy EP on the Wormhole Music Group imprint. Since then, he's gone on to earn the support of various other major labels, including Sleeveless Records, Deep, Dark, & Dangerous, Artikal, and Deadbeats. Now, the young bass maestro looks to Rezz's newly minted HypnoVizion Records for a home for his newest release, the Shadows EP.
Peer into Shadows EP on your preferred platform and continue reading for more on the tracks below!
Stream MYTHM – Shadows EP on Spotify:
---
MYTHM takes listeners on a low-end journey through the six tracks of the Shadows EP.
The EP starts off with the titular track, which takes listeners deep into the darkest corners of their minds to bring eerie, intrusive thoughts front and center. MYTHM clearly channeled his inner horror enthusiast, as this song would be the perfect soundtrack for a tense moment in a horror movie. Up next, "Bloodhound" brings a few more elements in, with a light jingle of bells that fits just right between the vibrating bass and daring vocals. The next track, "Mad Acid," feels like quite a trip. Its sustained bass would absolutely kill on a live sound system.
The effort continues with "Flatline," a track filled with subtle bass growls and a steady beat that's sure to get heads bopping. MYTHM then calls on ColtCuts for help on "Venom," which will have listeners questioning their sanity as the paranoia of the vocals seeps in. The Shadows EP comes to an end with "Usual Suspects," featuring UK rapper Swift. His vocals take the track to a whole new level.
Once again, creating a flawless and unique work dripping in his signature sound, MYTHM continues to surpass our expectations. Fans will surely be just as stoked to listen to the Shadows EP as we were. We're already hitting repeat on the EP in anticipation of his next release.
---
MYTHM – Shadows EP – Tracklist:
Shadows
Bloodhound
Mad Acid
Flatline
Venom (feat. ColtCuts)
Usual Suspects (feat. Swift)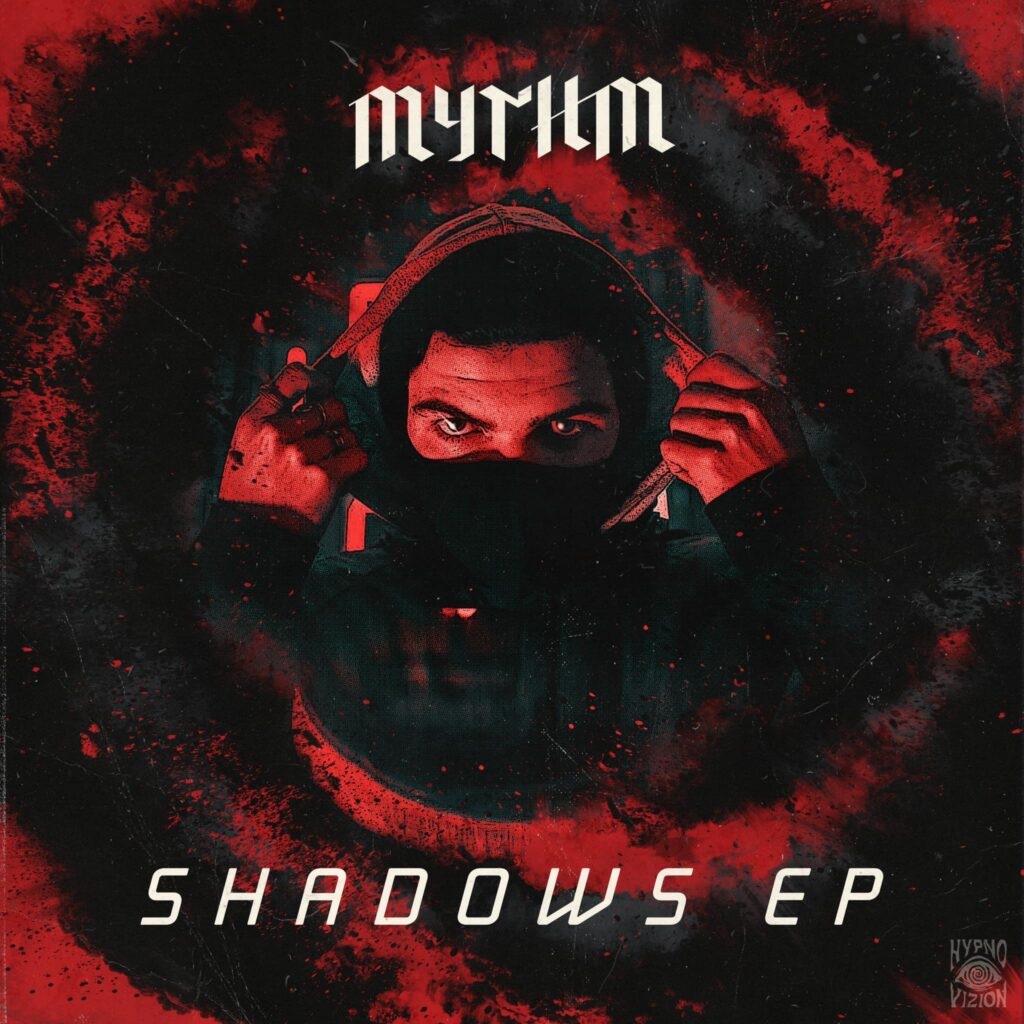 ---
Follow MYTHM:
Facebook | Twitter | Instagram | SoundCloud | Bandcamp