Elif takes her dreams into her own hands and delivers a three-tracker with Althoff and Takiru to commemorate the dawning of Marginalia!
---
Since 2019, Barcelona-based melodic house and techno producer Elif has been etching her name in dance music history with gorgeous offerings on leading labels like Stil Vor Talent and Anjunadeep. But she has been craving something so much more. She wants an outlet to call her own, where she can claim full control of her destiny, all while helping others achieve their dreams by giving them full creative freedom as well. Today, Elif turns her vision into reality with the launch of her very own imprint, Marginalia!
Her exciting, new career branch begins not with one track, but with a trio of tunes called Medusa. To honor her mission, Elif turns to Brazilian producer Althoff and Tel-Aviv producer Takiru to show off their skills on select singles. Elif takes the title track solo, though. Soaking in the ethos of Marginalia, an 11th-century medieval word born from the boundless artistry widely celebrated during that time, Elif lets her imagination run wild. The highlight of "Medusa" is the crisp and rugged percussion that snaps the ears to attention while the confident synths tempt the body to bounce.
Next up is "Run Wild" with Althoff. This track is much heavier than the EP opener and is best taken long after the sun says goodnight. Listeners will fall into a deep trance between the haunting chant and crescendoing synth pulse, but the festive percussion delivers respite from the dark. "WTF" with Takiru will keep the body moving any time of day, featuring late-20th-century guitar riffs and an electronica synth throwback mixed with a potent, future-forward vocal and icy percussion accents. Coming out the other side, Marginalia is already proving to be the label to turn to if you want to make a lasting impression at the party!
Show Elif some love and grab your copy of Medusa on your favorite music platform, stream the EP on Spotify, and let us know what you think of the tunes on X (formerly Twitter)!
Stream Elif – Medusa on Spotify:
---
Elif – Medusa – Tracklist:
Medusa
Run Wild (with Althoff)
WTF (with Takiru)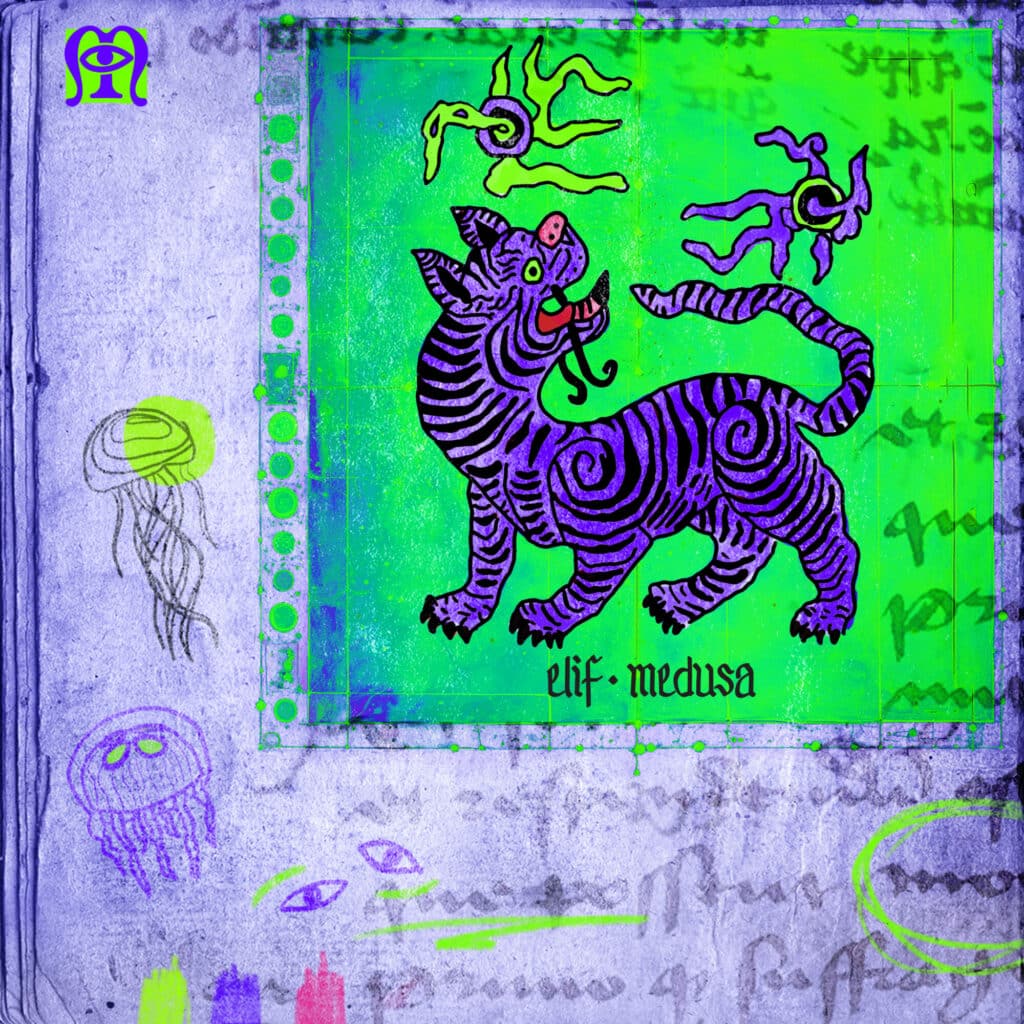 ---
Follow Elif:
Website | Facebook | Instagram | SoundCloud | YouTube | Twitch | TikTok
Follow Marginalia:
Website | Facebook | Instagram | SoundCloud | TikTok