Ternion Sound offers a preview of what's in store on their forthcoming 26-track debut album Digital Artifice with the release of its closing track.
---
Minneapolis-based dubstep trio Ternion Sound has been teasing their debut album for over a year, and their fans have waited patiently, collecting IDs from their live sets and mixes along the way. The wait is finally coming to a close as the project's release date has been revealed to be all-too-fitting Friday the 13th of this October. Dubbed Digital Artifice, the project has found its home on Noisia's imprint, VISION, and holds a lengthy 26 tracks showing off years of fine-tuning from the beloved group.
"This album has been years in the making… and it's the most challenging creative work we've ever put together," Ternion Sound said about the creation of Digital Artifice. Fans will recognize many tunes on the tracklist that have been unreleased for years, like "Concrete Bench," "Portland," and "Follow The Rythm." Today, the trio gifted their followers with the release of the album's closing track and another that listeners will undoubtedly recognize from recent live sets, "Artifice."
The term artifice is defined as "clever or cunning devices or expedients, especially as used to trick or deceive others," and this track leans into that concept. This eerily melancholy tune sees Ternion Sound experiment further with their emotional side as wave-reminiscent harmonies collide with their signature classic dubstep sound to make for a perfect chillout finale to their recent sets and to the forthcoming album. Its dreamlike sonics ebb and flow in a cascading ambiance that easily triggers full-body chills, leaving fans even more eager to hear the rest of what Ternion Sound has in store on Digital Artifice.
Those looking for their chance to catch Ternion Sound behind the decks will be able to do so soon, as their collaborative tour with The Widdler kicks off on September 22 in Atlanta. From there, they'll make their way to cities like Houston, Washington DC, San Diego, Phoenix, Miami, Austin, and more, before two nights at Pourhouse in Minneapolis to bring it to a close. Grab tickets now via Laylo.
"Artifice" is out everywhere now, so be sure to run to Spotify or your preferred platform to dive into your feels and get excited for Ternion Sound's debut album out next month.
Stream Ternion Sound – "Artifice" on Spotify:
---
Ternion Sound – Digital Artifice – Tracklist:
Communion (with Crazy D)
Heaven Sent (with Emz)
Concrete Bench
xPrismatic
Gunfinger Music
Tangerine Dreams (with PAV4N & SonnyJim)
Portland
Real (with Logan_olm)
Amplify (with Khallil)
Detroit
dataDyne
Looking Up
Intimacy
Simulacra
Guardian
Howler
Bacterian
Chatter Scatter
Vapor
Particles
Follow the Rhythm
Reachin'
Cloak
OnPark
Dub Session
Artifice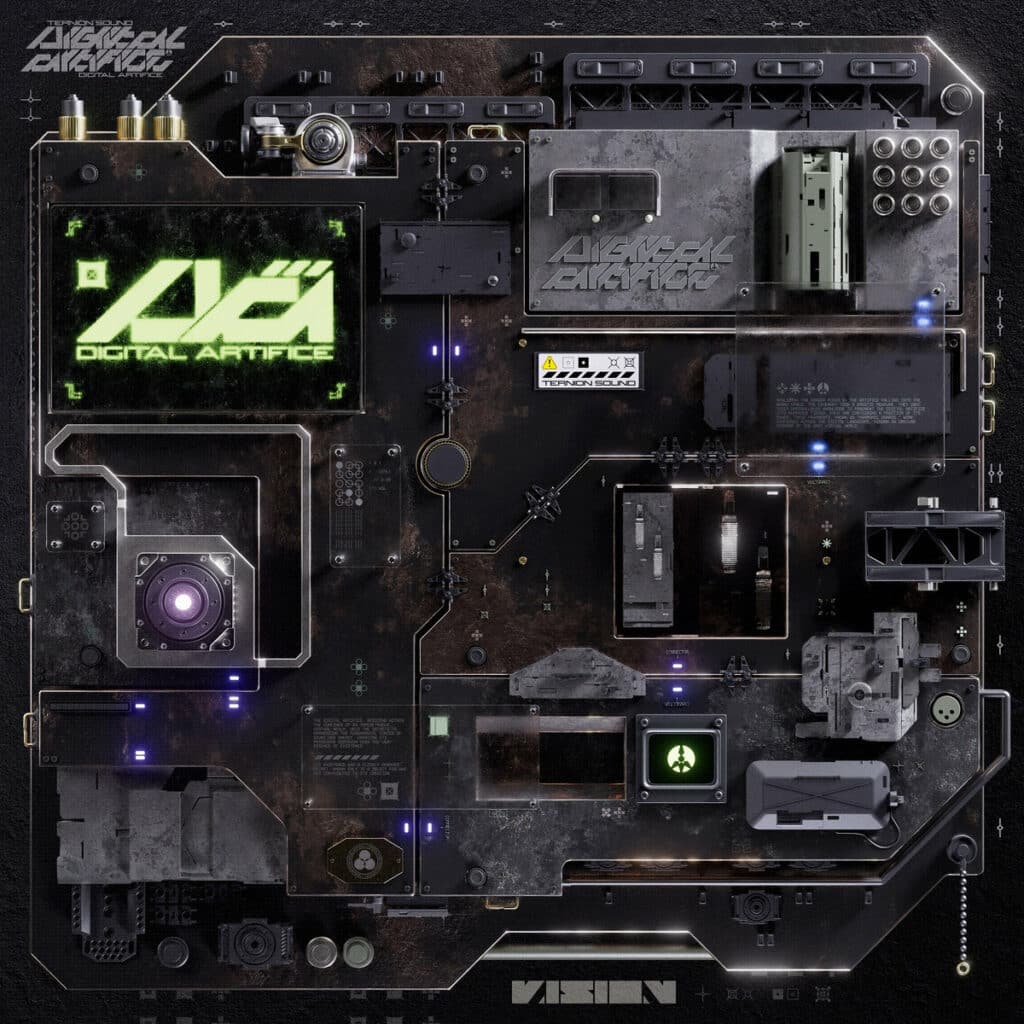 ---
Follow Ternion Sound:
Facebook | Twitter | Instagram | SoundCloud | YouTube | Twitch