In anticipation of his upcoming album, Equanimity, Spencer Brown drops off two new singles, "SF to Córdoba" with Ezequiel Arias and "Curve."
---
Preparing for a massive album and kicking off his tour this past August, Spencer Brown already titillated the senses of fans by finally dropping his beloved single with Wilt Claybourne and Ladysmith Black Mambazo, "Awu Wemadoda," as well as "20ms" with Qrion. Now, he's gracing listeners with another sneak peek of Equanimity with the latest two tracks to surface, "SF to Córdoba" and "Curve."
Embarking on a journey, "SF to Córdoba" simulates flight, cutting gradients of a spectral sunset, passing over rich, lush landscapes. As listeners prepare for takeoff, calm, warm pads clear the mental runway while an arpeggiator provides pre-flight jitters. It's exciting, new adventures unfolding, areas unexplored. Engines turn on, edging listeners forward as drums roll and synths rise. There are so many experiences to be had in one flight alone. Spencer Brown and Ezequiel Arias elegantly capture feelings of transcontinental travel in this instrumental expedition.
Spencer Brown and Ezequiel Arias previously collaborated on past tunes "Mad Rush" and "Slow Burn." Before a show in Buenos Aires, the two met in person at a studio in Córdoba for the first time, conceptualizing and completing this tune. "Our chemistry in the studio was incredible–the same wavelength—very laid-back, fun energy together, which always produces the best results," Spencer Brown recalled. "In two days, "SF to Córdoba" was born. All the sounds were made with hardware. We tested it out the following day at our show at The Bow in Buenos Aires, and the crowd's reaction spoke for itself."
Continuing the calm, progressive journey, "Curve," a track Spencer Brown conceived while experimenting with hardware synthesis. Arpeggiators flow across one ear to another, elastic synths add stretch to the groove, and chords beautifully progress over time. Spencer Brown meticulously places elements in perfect pockets, allowing listeners enough room to breathe while anticipating further development. From start to finish, "Curve" sends listeners to the clouds while materializing introspection on the dancefloor.
Ready to float with the clouds? Check out "SF to Córdoba" and "Curve" on Spotify or your preferred streaming platform, and let us know what you think on Twitter.
Stream Spencer Brown – SF to Córdoba // Curve on Spotify:
---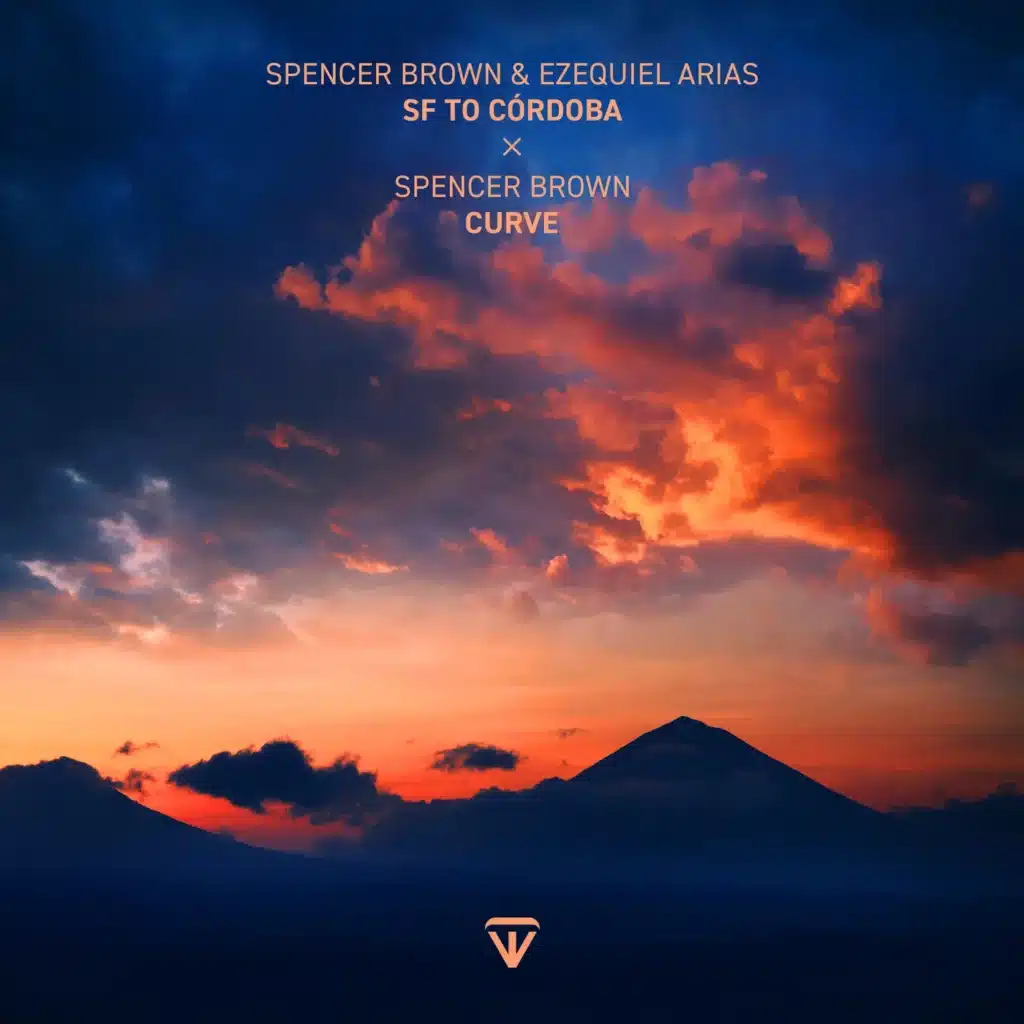 ---
Follow Spencer Brown:
Website | Facebook | Twitter | Instagram | SoundCloud | YouTube