San Francisco-based producer Spencer Brown announced that his third album, Equanimity, is set to be released on his imprint, diviine, in September.
---
In a world where a song under three minutes qualifies as an extended mix, there is Spencer Brown, who last year released one called "18 Minute Loop." This San Francisco-based DJ and producer has always been a proponent of music as a journey, something measured and tempered. Maybe this is why, nearly four years after his second album, Illusion of Perfection, he's named his third Equanimity.
Equanimity, by definition, is "mental calmness, composure, and evenness of temper, especially in a difficult situation," and while writing the album, Spencer Brown expressed he felt it was good, but not good enough to release. He found what flowed best after reworking the album with 8 out of the original 11 tracks remaining, meaning three new additions found a home in the collection.
Spencer Brown's forthcoming album is slated to arrive on September 29, and much akin to his previous two, this one will be featured as a mix, making it a cohesive body of work that flows from the first second to the last. One of his tweets also featured a tracklist blurred out in certain parts, though long-time fans of the producer can deduce with a fair bit of safety that longtime friends and fellow producers ilan Bluestone and Qrion will be featured on the album.
Accompanying the release of Equanimity is a three-date live production tour, Diviine Inspirations, where the set list is undecided, and both he and the visual artists he works with will essentially go back-to-back throughout the night to create one-of-a-kind shows for each date. After testing the concept last year in San Francisco, Spencer Brown and his team have spent the last year ironing out the kinks and are focusing on these three dates in terms of quality over quantity.
The Diviine Inspirations Tour kicks off in Austin on September 23, before he will make his way to Los Angeles on October 21 and Denver, to close out the series on November 18. But there's so much more. In addition to those special events, Spencer Brown is taking Equanimity around the world with the official album tour, beginning on August 5 in London. Head to his website to purchase your passes for his upcoming shows, and stay tuned for more details on Equanimity in the lead-up to its full release on September 29.
---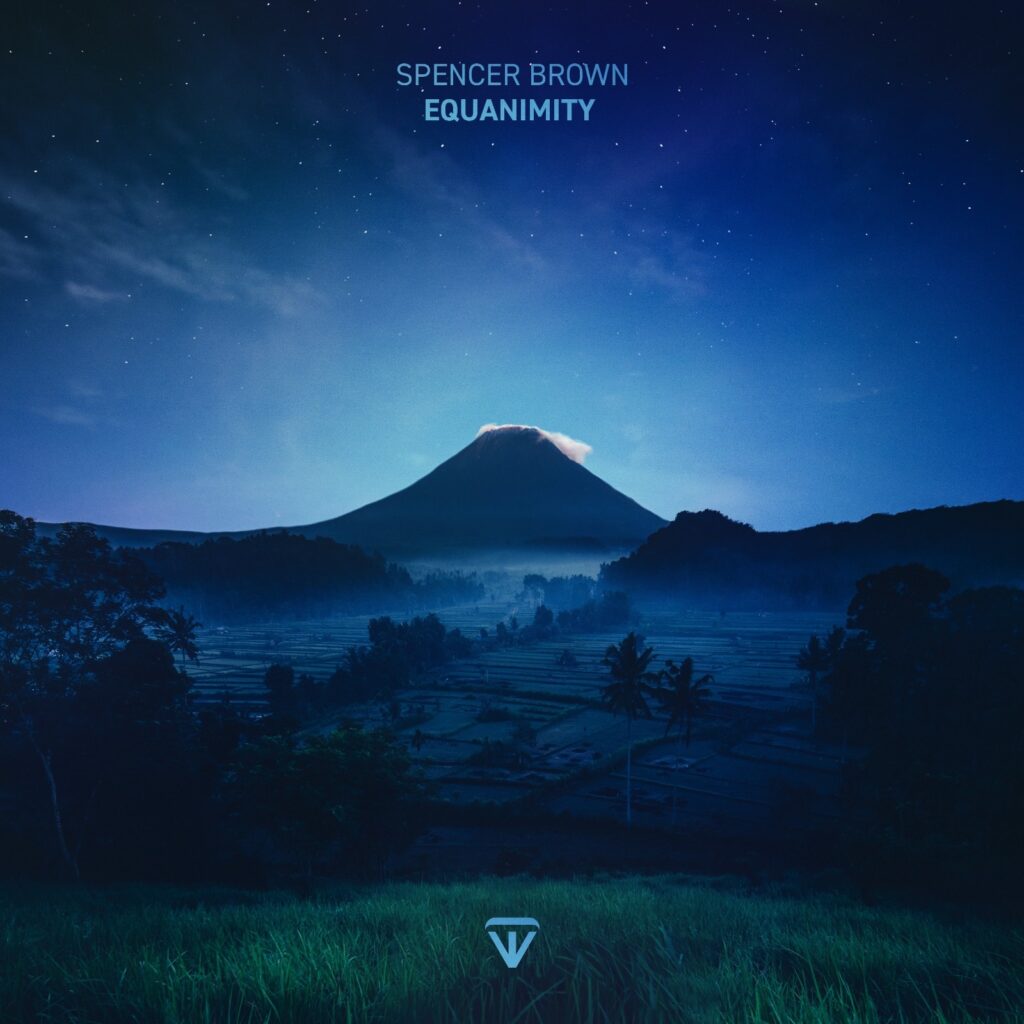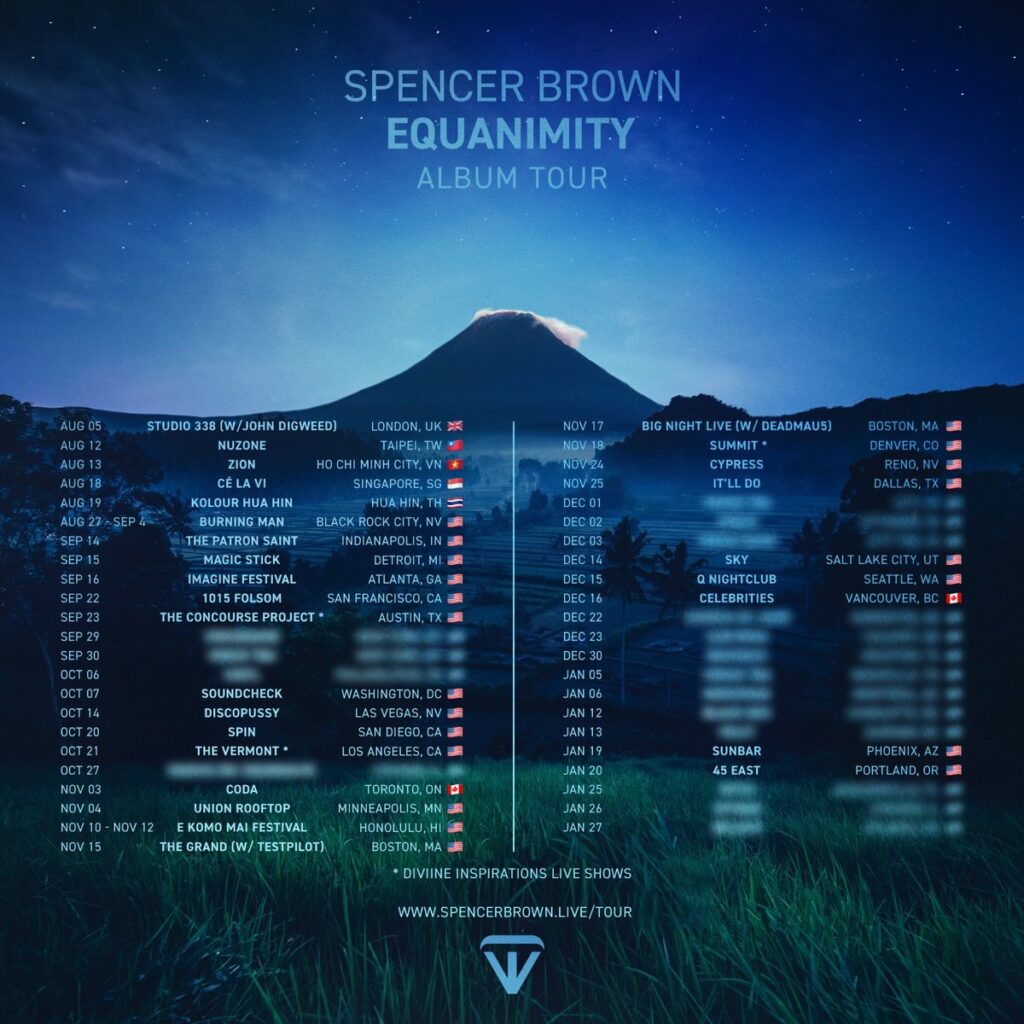 ---
Follow Spencer Brown:
Website | Facebook | Twitter | Instagram | SoundCloud | YouTube