From dubstep pioneer to genre-defying maestro, Skream showcases his growth on the first volume of his Skreamizm series to land in ten years.
---
Oliver Jones, better known as Skream, has been at the forefront of the electronic music scene for two decades. His pioneering work in dubstep, combined with his explorations into house, techno, and disco, has made him one of the industry's most versatile and influential figures. In 2006, Skream introduced the world to Skreamizm, a series that showed off some of his finest work in the dubstep realm. While the series was put on hiatus as he dove deeper into other genres, this year saw the UK-based producer breathe life back into it with news of its imminent return.
A decade has passed since the previous installment, amplifying the anticipation surrounding Skreamizm Vol. 8, and today, fans can finally immerse themselves in the latest sounds from Skream as he takes listeners on an immersive journey, blending past inspirations with contemporary styles. This latest work represents more than just a collection of tracks from the UK-based artist. It encapsulates a specific moment in his musical and personal evolution. It's a testament to his organic creative process, merging foundational dubstep influences with his current artistic pursuits.
In this volume, the collaboration between Skream and artists like Trim, Bklava, and Lagoon Wavey adds intricate layers, creating a richer listening experience. "HIT" initiates the album's narrative—an eerie sonic embrace that immediately immerses listeners. Transitioning into "Funky Sailor," Skream introduces beats reminiscent of UK Grime, with Trim's vocals weaving a rhythmic story. It's a testament to Skream's ability to combine traditional elements with innovative sounds, made even more clear on "The Flute Track," which unfolds with a harmonious fusion of groovy flute melodies, rhythmic drums, and captivating guitar sequences.
"Weird Minimal," a collaboration with Bklava pulsates with energy and versatility, before "My Body" offers a refreshing cadence reminiscent of summer days and euphoric nights. "Devon Analogue Raver" is a nod to the UK's golden era of raves, transporting listeners back in time while simultaneously pushing them forward into the future. That theme is put on display even further with "Your Love," which evokes a sense of nostalgia, weaving together acid synths and jungle rhythms, all beautifully accentuated by Lagoon Wavey's soulful vocals.
The emotional depth of "Not Ready Yet" and "Roy The Boy," both tributes to the late Jamie Roy, resonates deeply. "Not Ready Yet" was written on the day Jaime Roy passed, while "Roy The Boy" features samples from the late artist. They're raw, evocative pieces that showcase Skream's ability to channel personal experiences into his music. "Thinking of You" serves as the album's touching finale, with Skream delivering a poignant spoken word piece on top of a piano melody and upfront drums. While intended as a message to his future children, its heartfelt sentiment resonates universally, offering a takeaway for every listener.
Skream's return with this album signifies more than just a new collection of tracks—it's a declaration of his undying passion for music and a monumental chapter in his illustrious journey. It's a deep exploration into his musical psyche, charting his evolution and standing as a testament to his unparalleled artistry. Each track, each collaboration, and even the album's artwork, a kaleidoscopic masterpiece by INSA, come together to create a cohesive narrative. It tells the story of a seasoned artist who, despite his vast experience, continues to innovate and inspire.
For electronic music enthusiasts, this album is not merely a collection of tracks but a narrative through the mind of one of the genre's most influential figures. Dive into the sonic journey of Skreamizm Vol. 8 on your preferred music platform, and share your thoughts and favorite moments from the album with us on Twitter!
Stream Skream – Skreamizm Vol. 8 on Spotify:
---
Skream – Skreamizm Vol. 8 – Tracklist:
HIT
Funky Sailor (with Trim)
The Flute Track
Not Ready Yet
Weird Minimal (with Bklava)
My Body
Devon Analogue Raver
Waiheke Island (with Prospa)
Your Love (with Lagoon Wavey)
Roy The Boy
Thinking Of You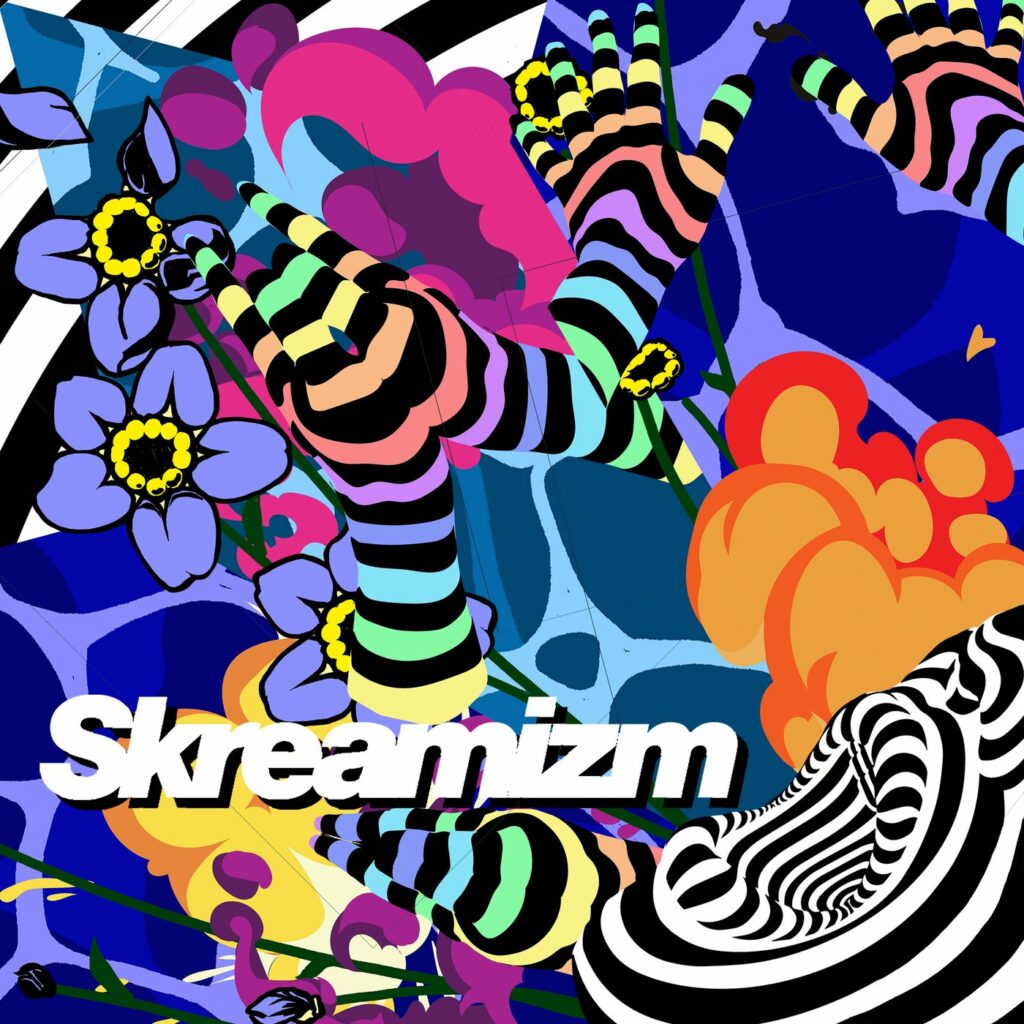 ---
Follow Skream:
Facebook | Twitter | Instagram | SoundCloud