Marsh is about to embark on his All Night Long tour and is turning up the fun with extra stops in London, Vancouver, Houston, and more!
---
Earlier this summer, melodic house master and Anjunadeep staple Marsh gave us the list of stops on his All Night Long tour, beginning with Acandamy LA on November 10 and running through February 3, where he'll wrap things up at Kingdom in Austin, TX. While he included eight other venues on that list, like Spybar Chicago, Audio SF, and a secret location in Denver, today, he unveiled a facelift to the tour schedule.
On the top of the list is Fabric London, a location that has been added to the All Night Long list for December 15. In addition, Marsh includes a spackling of regular format appearances, featuring stops to our neighbor in the north at Double Dragon in Edmonton on November 11 and Celebrities in Vancouver on November 24, before making magic in the US at places like Bauhaus in Houston, TX, on January 26, and 45 East in Portland, OR, on January 27.
Included in the tour are his expected festival appearances at Anjunadeep Open Air at Red Rocks and Lights All Night Dallas, as well as a couple of to-be-determined touchdowns in Miami and Dubai. Will these TBAs end up making the All Night Long List? You'll have to stay locked into his socials to find out! Either way, Marsh is an act worth making the journey for. As someone who just saw his Endless album receive the remix treatment, he wants you to ride the high with him on the tour front while he brings new music into the fray, like "Veil," his debut on SHÈN Recordings.
Check out the full updated list of Marsh's tour dates, and then grab your tickets to the show!
Marsh's Upcoming Fall and Winter Tour Dates: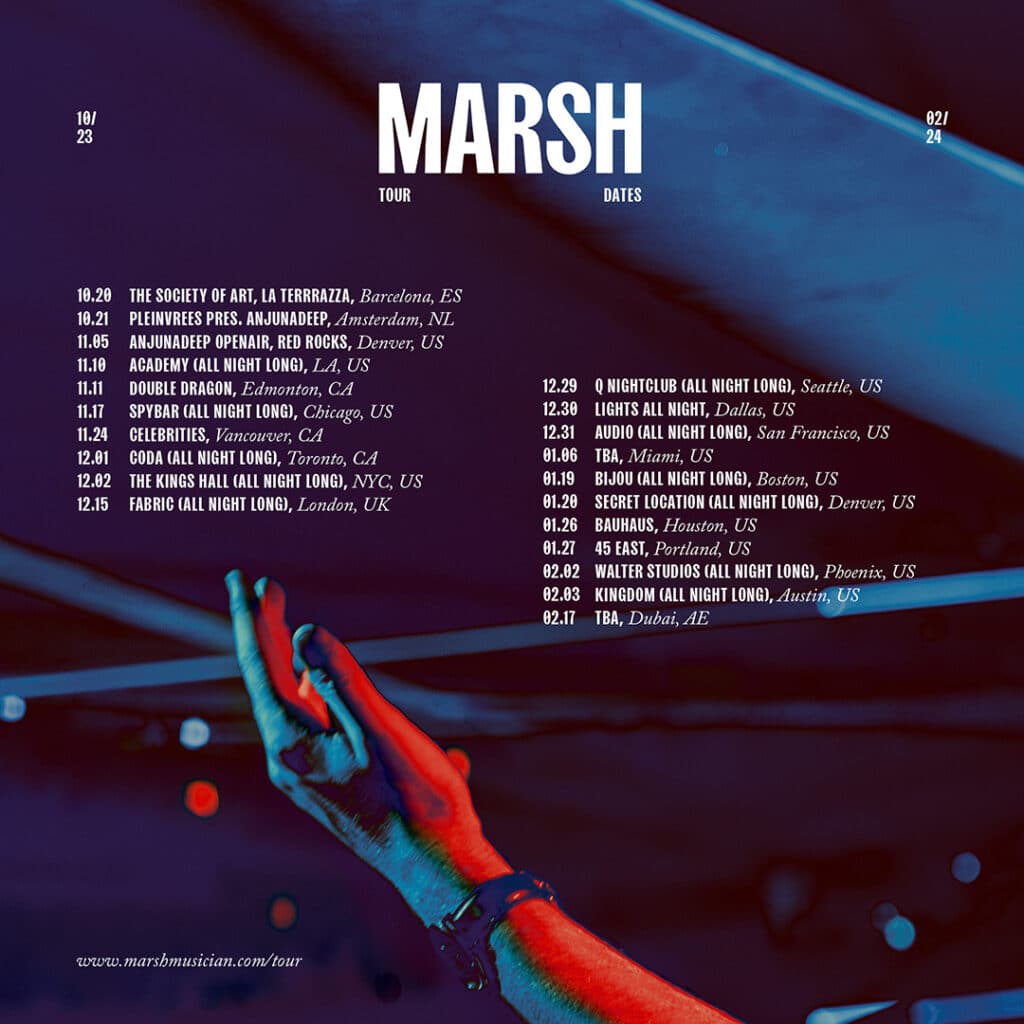 ---
Follow Marsh:
Website | Facebook | Twitter | Instagram | SoundCloud | YouTube