Marsh welcomes friends and family to breathe fresh life into Endless, including Dave DK, Ezequiel Arias, Alex O'Rion, and more!
---
Back in February, Marsh brought his third studio album into the world. It was called Endless, and it came with infinite beauty and class, two words synonymous with the Anjunadeep staple. He even took the album on an Endless Summer world tour which still rages on as it approaches the final stop at Interstellar in LA on August 19-20 before he presses play on his All Night Long tour. Today, the album that has been making waves all year long steps into the future with the full arrival of Endless (Remixed)!
Endless (Remixed) has been making its rounds with the first part back in May, featuring the Icarus remix of "All Night Long," the Anyasa remix of "Forgiveness" alongside Wassu featuring Mariel Beausejour, and the Warung remix of "Blue" featuring Leo Wood. Now, eight more remixes are officially ready for consumption, with artists like Dave DK, who allows both his festive and ambient imagination to run full steam as the album's binder.
Within its tracklist, you'll find HANA, who takes on "Reminiscent," and Volen Sentir, who shakes up "Pneuma." Both artists keep the energy at a simmer, but Hana spruces up her selection with spicy acid lines while Volen brings the melody into the cosmos to twinkle with the stars. Hernan Cattaneo and Simply City join forces on "Hymn," they toss some spice into the percussion while smoothing out the top end for a dreamlike experience.
"Blue" comes back around for a double remix, and Ezequiel Arias does it loads of justice. He does away with the breaks and leans in on a consistent chug, mingling with Leo Wood's voice under the limelight. Another track that garnered a double remix is "Sleep" featuring Jodie Knight. Alex O'Rion and Wassu take the reins, and where Alex weaves in playful, aquatic sound structures, Wassu responds with a sun-kissed energy field. With the remix album complete, one can only speculate when Marsh's next album will arrive.
Grab your copy of Endless (Remixed) on your favorite music platform, stream the album on Spotify, and let us know what you think of the tunes on Twitter!
Stream Marsh – Endless (Remixed) on Spotify:
---
Marsh – Endless (Remixed) – Tracklist:
Fragments feat. Jodie Knight (Dave DK Remix)
Reminiscent (HANA Remix)
Pneuma (Volen Sentir Remix)
All Night Long (Icarus Extended Remix)
Hymn (Hernan Cattaneo & Simply City Remix)
Blue feat. Leo Wood (Ezequiel Arias Remix)
Forgiveness with Wassu feat. Mariel Beausejour (Anyasa Remix)
Sleep feat. Jodie Knight (Alex O'Rion Remix)
Blue feat. Leo Wood (Warung Remix)
Sleep feat. Jodie Knight (Wassu Remix)
Endless (Dave DK Ambient Mix)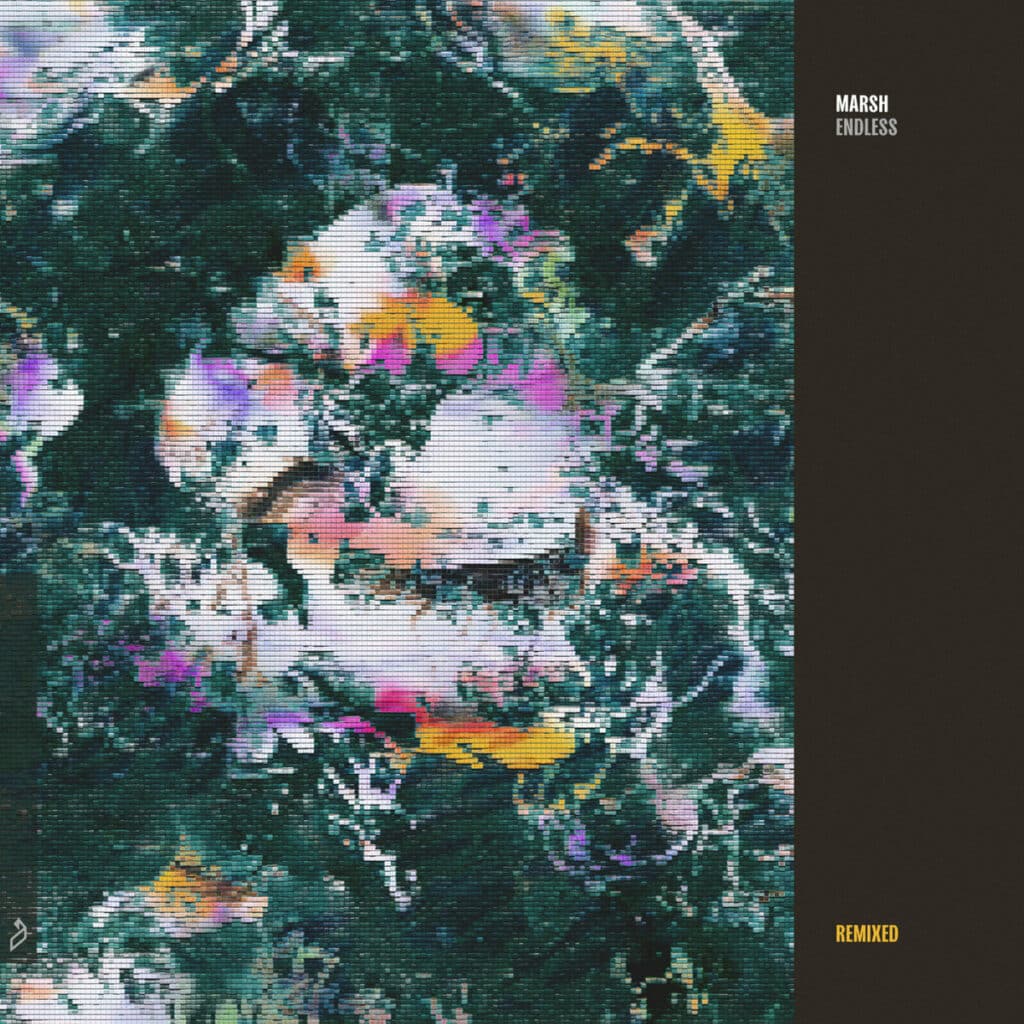 ---
Follow Marsh:
Website | Facebook | Twitter | Instagram | SoundCloud | YouTube