Following the release of "Ignite" with CHYL and MYLK, Haus of Panda discusses the creation of speed house, the future of Speed World, and more!
---
For many years, Haus of Panda has been at the forefront of the exhilarating speed house genre, setting the tone for its future through his unmatched production style, Speed House Movement label, and curated Speed World events. Luckily, Haus of Panda plans on building a skyscraper on top of the strong foundation he's set, and the best is still yet to come.
The fast-rising producer has helped Speed House move into the mainstream of dance music as records have snuck their way into the catalog of prestigious labels such as Dim Mak and Barong Family. At the same time, Speed House Movement has carved its own place in the dance music scene, serving as the flagship for the heart and soul of the genre.
This past year has been quite the hot streak for Haus of Panda as he hosted the first-ever US edition of Speed World in San Francisco, introduced Nitro Series on Speed House Movement, and topped it all off with his latest release landing on Monstercat, "Ignite." This banging single comes as a collaboration with CHYL, who has also elevated the Speed House Movement throughout her explosive career, and the ultra-creative MYLK. Haus of Panda and CHYL seamlessly blend their signature styles, creating a high-energy record that further pushes the genre while being supported by the irresistible vocals of MYLK.
Riding the wave of momentum that came with "Ignite," Haus of Panda stopped by to give us an inside look into the creative process for the record, his vision for Speed House, the future of Speed World, and so much more! Make sure to stream this epic collaboration on Spotify or your preferred platform, and read on for our full interview with the creator of speed house!
---
Hi Haus of Panda, thanks for chatting with us today. To start, I'd like to turn back the clock a few years. How did you discover that house music and fast tempos clicked together perfectly?
I love telling this story because I always remember it like it was yesterday. I was making bass house in my first year of producing, and I came across DJ Snake and Moksi's track, "Pigalle," which is at 135 BPM. This gave me the idea to try making some music at 140 BPM and up, and instantly, I fell in love with writing at faster tempos. I was mentored by Bass Kleph at the time, and he told me to run with this because I was finishing tracks faster at 140-150 BPM than I was finishing my house music tracks.
What role did 90s rave music and hard dance play in inspiring the creation of Speed House?
That's the heart and soul of a lot of my tracks. They pay homage to the rave roots. I started raving in 2005, which was pretty much the tail end of the warehouse rave era – when you called a number on the day of the rave just to know the venue. The first DJ I ever saw live was Lisa Lashes, so 90s/2000s hard house plays a big part in my inspiration to make speed house.
What was your initial vision for the genre, and has it changed as you've experienced the rapid expansion of Speed House?
My vision for it was 140-150 BPM, four-on-the-floor house drums with sound design influences from bass house, electro, hard house, and UK garage. I've always wanted this to be a global sound, and now our record label, Speed House Movement, has over 150 releases with artists from around the world in 26 countries.
Our artists have done an incredible job at showcasing their own take on the sound, and I'm excited to see where we go with this. My vision now is to bridge both worlds of speed house and hard dance with releases as well as hosting events that showcase different types of faster styles.
You've helped expand the footprint of speed house through your label, Speed House Movement. What do you search for when it comes to records that truly represent the sound?
It mostly comes down to the overall character and "temperature" of the track. It needs to feel fresh and sound like it would pop off live. We actually get lots of unique demos that come from relatively unknown artists. Sometimes, tracks may need some mixing/mastering work, but as long as the core idea is fresh, we're open to working with artists and getting them where they need to be.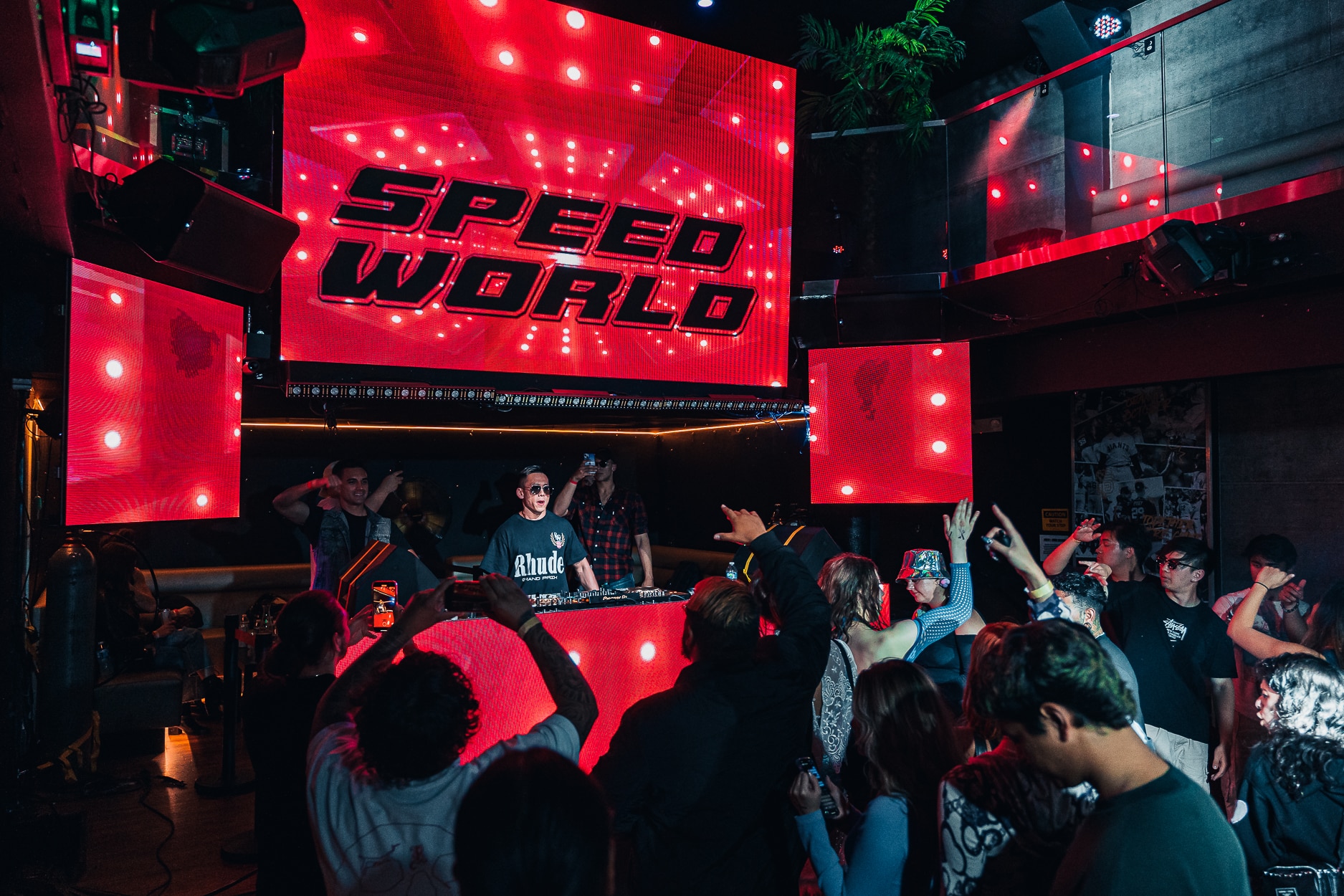 Hard dance music has trickled into the label catalog, like the new Nitro Series compilation. Do you have plans to explore more genres on the label in addition to more compilation albums?
Yes, this has been on my mind. We get lots of demos that are 128-130 BPM, but we don't feel like they fit under the main label at the moment. I am considering starting something under Speed House Movement or starting another compilation series for those tempos.
Sticking on the release end of things, your latest tune with CHYL and MYLK, "Ignite," just landed on Monstercat. Given your similar production styles, how did you use this to your advantage to create a unique record?
It was quite seamless getting our styles to align on this track. When she sent me her first draft, I instantly had an idea of what I wanted to incorporate into it. I had just wrapped up a bunch of songs around that time, so I wanted to build off some of the newer sound designs I had been working on to use for this.
Over the past year, your Speed World shows have picked up serious momentum, and you've even been able to host the first U.S. edition this year. With humble beginnings during the pandemic, where do you see these events heading in the future?
It's been an absolute dream to finally do these events in real life. We have our first partner event with Pandora Festival in Thailand this September. Going forward, I want to put more focus on festival collaborations and hosting stages for Speed House Movement.
As we enter the final stretch of 2023, do you have any professional goals you're aiming for either by the end of the year or heading into next year?
Definitely. To put out more music and re-invent my sound, as well as help artists who are on the label level up and get them where they need to be.
---
Follow Haus of Panda:
Facebook | Twitter | Instagram | SoundCloud | YouTube | Spotify