From infectious rhythms to atmospheric voyages, no apologies are necessary for this electrifying release from Ocean Roulette on Box Of Cats!
---
Hot on the heels of his collaboration with producer Luxo as part of Space Yacht's Tech My House Volume 6 and other releases on revered labels like Desert Hearts and IN / ROTATION, Ocean Roulette returns to Box Of Cats with his latest EP, Sorry About This. Coming up in the California scene, he's consistently showcased a distinctive style, drawing deeply from psychedelic rock and indie influences around the country, such as Animal Collective and MGMT. This release is no exception, with those inspirations shining through.
Each song on Sorry About This is fine-tuned for specific phases of a set, taking listeners on a diverse sonic journey. The opening track, "Sorry About This," masterfully stirs anticipation and then effortlessly shifts into recognizable, compelling rhythms, motivating listeners to move. This track is a harmonious dance between unexpected turns and comforting melodies.
"Lookin At Me" seamlessly intertwines a sense of nostalgia with catchy synth patterns, setting the perfect mood for those sought-after late-night moments. In contrast, "Prophet" dives deep into a techno soundscape filled with glitchy nuances, marking itself as the EP's boldest piece. Its robust energy is both provocative and captivating.
Ocean Roulette's influence doesn't stop at music production. As a co-founder of the LA-based Jackson Collective, their annual multi-day Jackson Tree Renegade Festival is always a must-attend event. One overarching thing remains clear – despite naming his EP Sorry About This, Ocean Roulette has absolutely nothing to be sorry about!
Listen to Sorry About This on Spotify or your favorite music platform, and let us know what you think about the tunes on Twitter.
Stream Ocean Roulette – Sorry About This on Spotify:
---
Ocean Roulette – Sorry About This – Tracklist:
Sorry About This
Lookin At Me
Prophet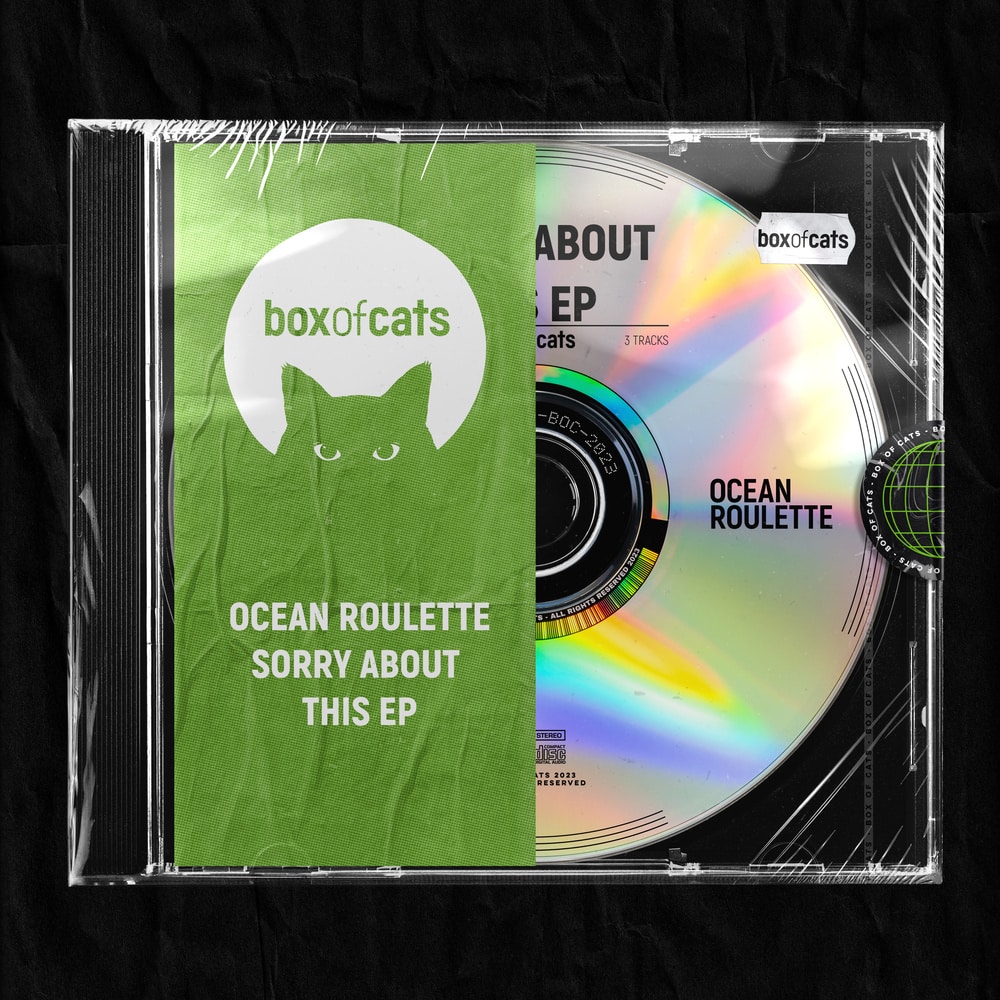 ---
Follow Ocean Roulette:
Facebook | Twitter | Instagram | SoundCloud