Insomniac's IN / ROTATION delivers ten fresh tunes on ROTATE Vol. 11, featuring Modern Machines, TONG, Mike Oasyss, and more!
---
House heads will lose their minds when they press play on the latest installment of IN / ROTATION's compilation series, ROTATE. They're sticking firm to the mission of lifting up the next era of creators who are pushing house music beyond its limits, and the 11th volume is dressed to impress! Listeners can expect a colorful array of genre-bending tech house tunes and timeless classic vibes, encouraging the party to turn inside out with the fun and festive beat bundle. So, let's get into it.
First and foremost, if you're on a quest to latch onto rhythms that unleash the animal within, you'll want to feast your ears on the organically futuristic "Animal" by SUBB and Roddy Lima. But this isn't the only tune that brings the primal instincts to surface. Tracks like "Lies" by N2N, Malcolm Zeller, and Yaarrohs, as well as "Introspection" by Viv Castle and Kri Samadhi will have you prowling around the dance floor under the cloak of dark and ravenous melodics.
If you desire the vintage sound structure, ROTATE Vol. 11 has you covered with selections that'll get you running for the closest disco ball. These include "Feed Your Soul" by Modern Machines, "Feel The Boogie" by TONG, and "Need Your Love" by Mike Oasyss. This trio of music makers integrate classy vocal performances with chic bass lines and sparkling melodics.
The final tracks toss extra spice into the mix, like "Outa Town" by Haylee Wood and Fredy Lane and "Selecta" by Poolhaus. Individually, they create their own special magic with expressive vocals and smoldering overall energy. "Fall" by Ice X Diaz and "Get Down" by Pods also fit into this unique pocket, making a massive impression with moody sound structures dripping with soul. All in all, if you can't find a track on here that gets you going then you better check your pulse.
Listen to the compilation on Spotify, and swing those fingers over to Beatport to grab your copy of ROTATE Vol. 11 for yourself.
Stream ROTATE Vol. 11 on Spotify:
---
ROTATE Vol. 11 – Tracklist:
SUBB & Roddy Lima – Animal
N2N & Malcolm Zeller – Lies ft. Yaarrohs
Modern Machines – Feed Your Soul
Viv Castle & Kri Samadhi – Introspection
Haylee Wood & Fredy Lane – Outta Town
Poolhaus – Selecta
TONG – Feel The Boogie
Ice X Diaz – Fall
Pods – Get Down
Mike Oasyss – Need Your Love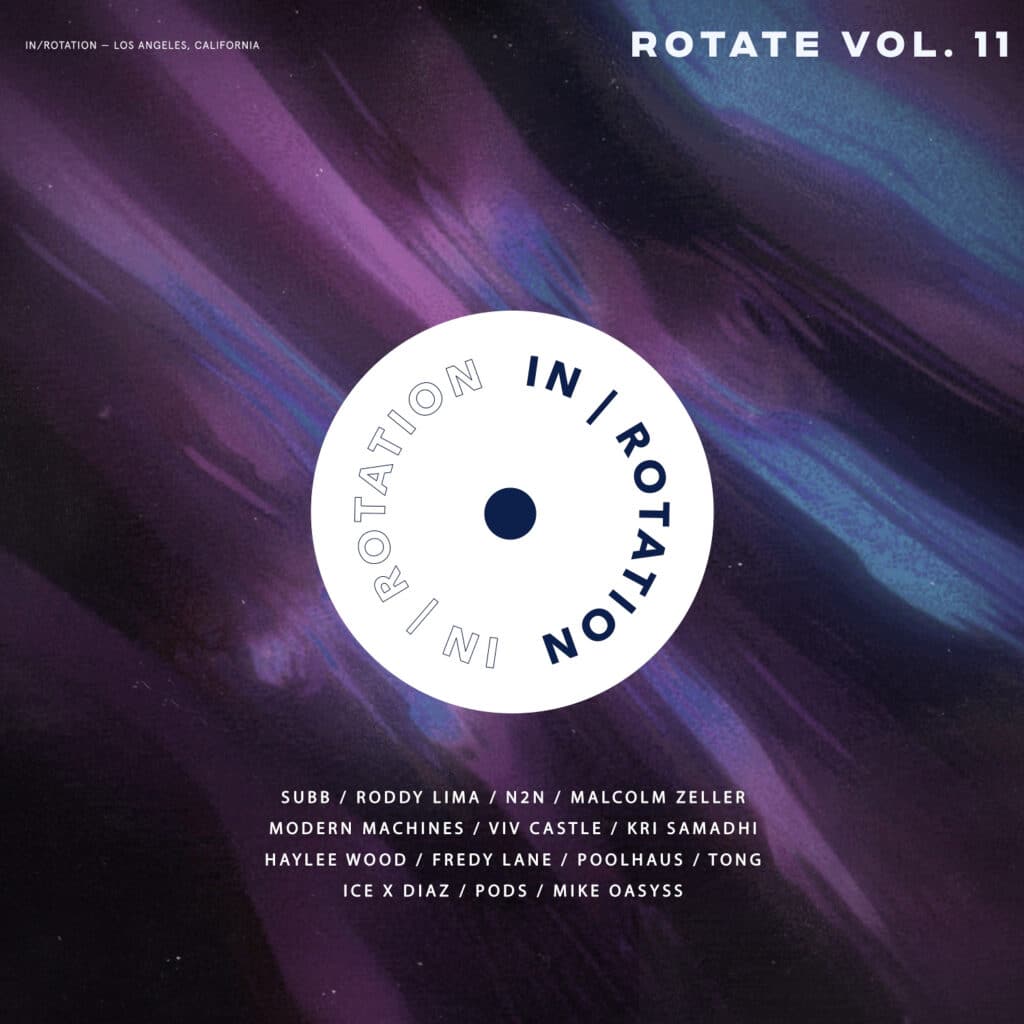 ---
Follow IN / ROTATION:
Facebook | Twitter | Instagram | SoundCloud