Canadian dubstep artist Substance shows off the experimental side of his heavy-hitting sound on his debut EP on Street Ritual, Proxy.
---
Substance is among the many Canadian producers making a name for himself as of late in the ever-expanding bass music scene. With releases dating back to 2015, many listeners might know this dubstep artist from his appearances on major labels like Deep, Dark, & Dangerous, Cimmerian Records, and Duploc. While specializing in the darker 140 BPM sounds, you can also find the occasional breakbeat or ambient offering when digging through his discography.
Substance has made a handful of stops across North America this year, including major festivals like Lightning in a Bottle, Wicked Woods, and Bass Coast, serving up heavy live sets for anyone lucky enough to catch one. Having only released a handful of singles this year, he's finally back with a fresh EP, Proxy, featuring four heavy, head-nodding dubstep tunes. Landing on VEIL's label, Street Ritual, Proxy marks Substance's debut appearance on the imprint and offers a wonkier style than some of his simpler bass beats as he leans heavily into distorted elements while still satisfying the ears with a hefty amount of bass.
The EP's opening tune, "Slugz," is a fast favorite, perfect for an opening track as its catchy 140 beat and vocal sample, "smokin' on that Substance," easily ropes in any dubstep fan for more. The otherworldly-sounding plot thickens as the tempo slows down a bit with the gritty, slow-trekking title track for a tasteful change of pace. Yet soon after, Substance speeds things up again to get even weirder on the final two alienesque beats, "Caverns" and "Crash Landing," as he brings the bass-fueled ride to a close.
Proxy is out everywhere now, so grab your speakers and smash play on Spotify or your preferred platform to hear the madness for yourself.
Stream Substance – Proxy EP on Spotify:
---
Substance – Proxy – Tracklist:
Slugz
Proxy
Caverns
Crash Landing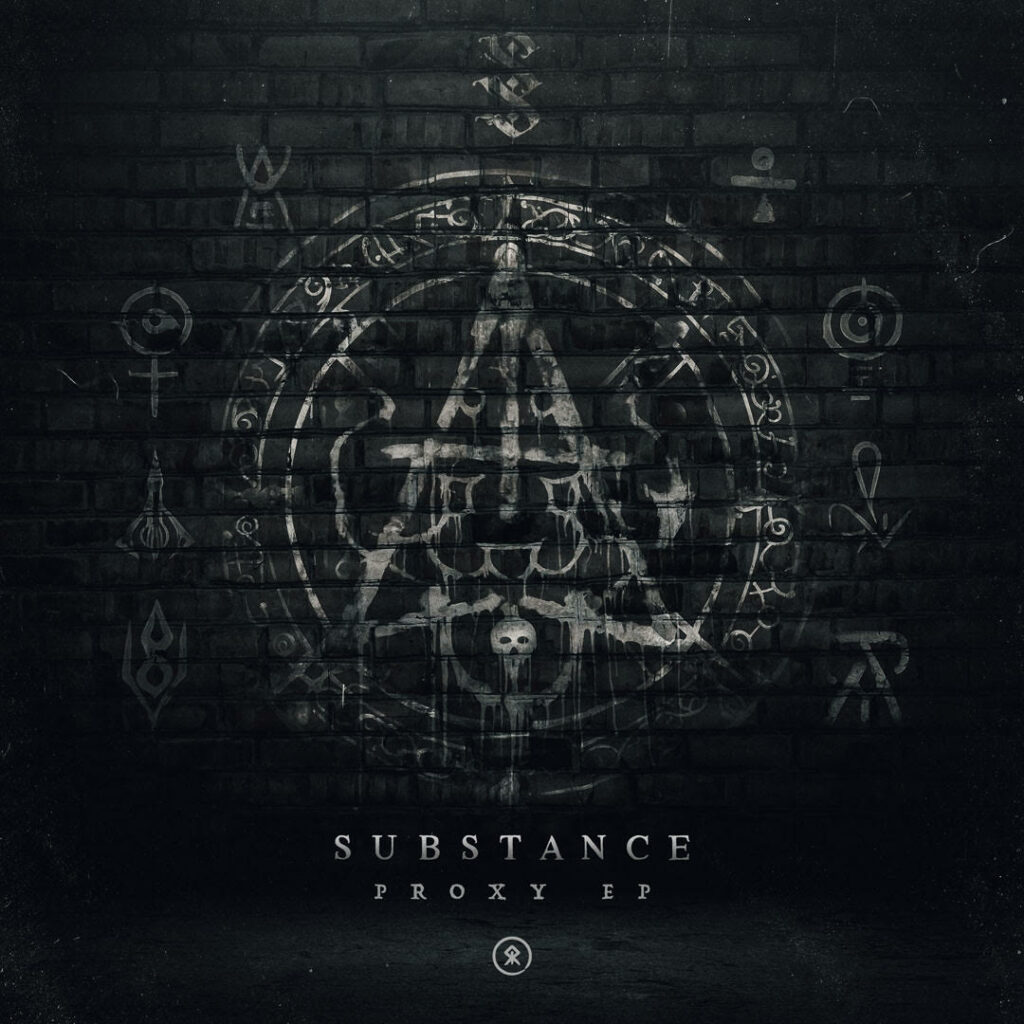 ---
Follow Substance: