Joseph Ray releases his vibrant A Power Over Me EP on Anjunadeep that features five masterful melodic house tracks.
---
An artist that needs little in the way of introduction is none other than Joseph Ray. He's built a storied carrier from conquering the dubstep world as one-third of NERO to artfully crafting his solo career as one of the most compelling producers in melodic house. Today, he has delivered his latest EP, A Power Over Me, an utterly stunning selection of tracks that expertly highlights the state of melodic house today.
Once again, Joseph Ray finds himself at home on Anjunadeep as he solidifies his place amongst the upper echelon of the label's mainstays. The EP opens on a high note with its most robust previously released single, "Cos of You." A thoughtful balance between progressive dance floor energy and emotive interludes that capture the soul and enthrall until the final beat. As A Power Over Me reveals itself, "Blue Nights" brings forth Joseph Ray's mastery of musical production. Vibrant keys pair perfectly with an infectious kick drum, as ghostly synths and airy pads culminate into a gorgeous six-and-a-half-minute adventure through sound. 
As we continue to pull back the curtain on A Power Over Me, Joseph Ray delivers the EP's title track featuring gorgeous vocals from Elliot Vast. "A Power Over Me" is one of those tracks that can command a dance floor while also playing host to the most gentle moments. An achievement that has become a bit of a hallmark for Joseph Ray, from the club's main room to the open road at sunset, his productions fit the mold. As we dive deeper, "Give Me A Reason" is the backbone of the entire EP. A slow-burning yet powerful melodic ballad that will draw you in as the energy builds and refuses to let go; a track that is a clear testament to the ethos of A Power Over Me as a tenacious body of work. 
The EP reaches its curtain call on "Changing Lanes" as Ray exhibits a decisive high-energy moment for the EP. His expertly crafted synth stabs and perfectly placed kicks deliver a one-two punch of melodic mastery to bring us back down to Earth with style and grace. At the same time, it is noteworthy that the cover art for A Power Over Me comes from incredible '90s UK nightlife photographer Dave Swindells, as his vibrant work captures the essence of the jungle and house scene that inspired Joseph Ray's latest body of work. 
I remember seeing Dave's Ibiza '89 book a while back and loving the imagery. Anjuna had been in touch with him more recently, and it was great to find out he'd be open to providing some of his photography as artwork for the EP. The images of people lost in the music, vintage, and euphoric seemed to fit the music perfectly.

Joseph Ray
Joseph Ray's latest EP, A Power Over Me, is out now, have a listen on Spotify or your favorite platform, and let us know your thoughts on Twitter!
Stream Joseph Ray – A Power Over Me EP on Spotify:
---
Joseph Ray – A Power Over Me – Tracklist:
Cos Of You (Edit)
Blue Nights
A Power Over Me
Give Me A Reason (Edit)
Changing Lanes (Edit)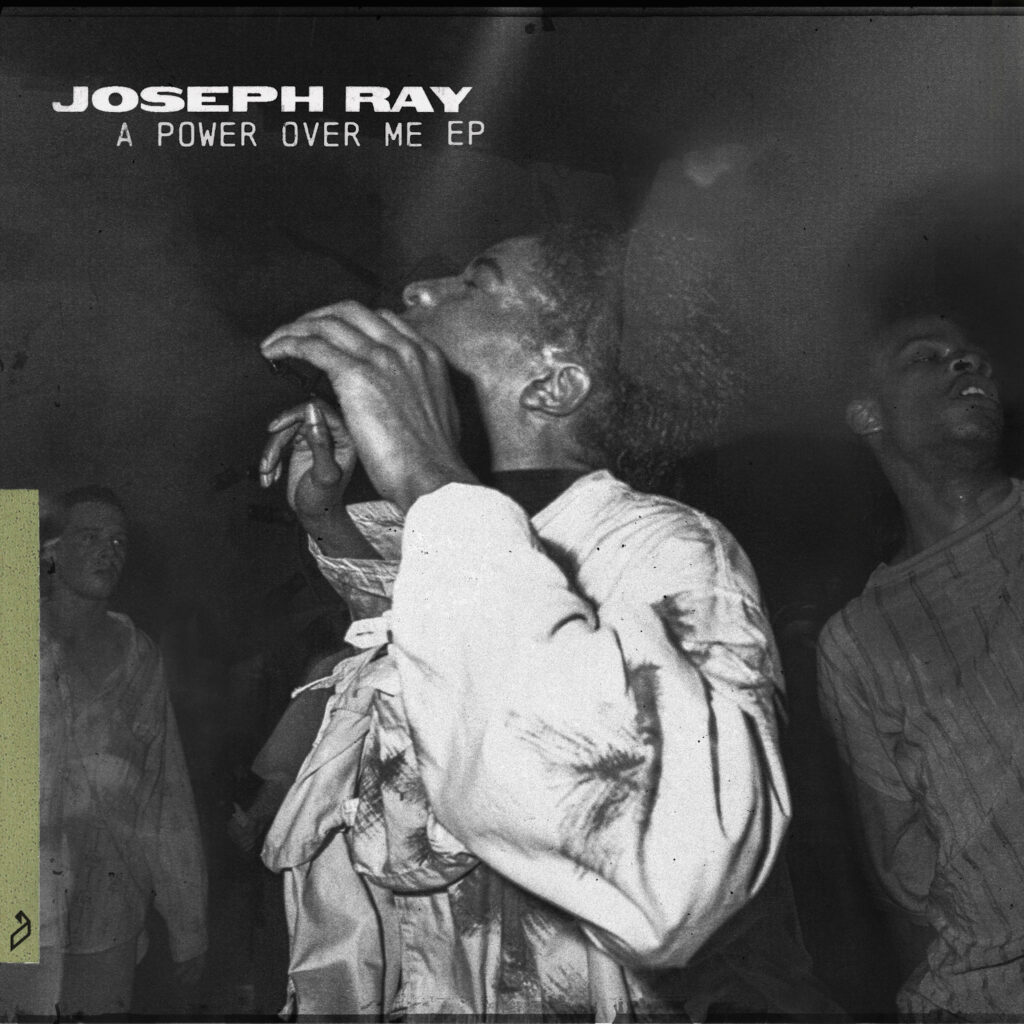 ---
Follow Joseph Ray: