Joseph Ray and Lakou Mizik teamed up to create Leave The Bones, an immersive album that highlights the unique music culture of Haiti.
---
Music is the universal language. Wherever you go on this planet, you can find people listening, playing, and creating unique soundscapes to explore that are influenced by their culture and surroundings – and that's exactly what Lakou Mizik and Joseph Ray set off to highlight when they decided to collaborate on an album called Leave The Bones.
Out now on Anjunadeep, Leave The Bones sees these talented artists who have vastly different backgrounds come together to create something truly beautiful. On one side is Lakou Mizik, a multi-generational band from Haiti that has sought to change the way those from around the world see the country and its culture. On the other side is Joseph Ray, who has become renowned for his work both as part of NERO as well as a solo artist over the years. Brought together by a chance meeting in 2015 when Ray went to Haiti to teach a music production class, six years later the unlikely pair have released something truly beautiful.
While Joseph Ray originally intended to just sample the sounds that Lakou Mizik had crafted, he soon realized that there needed to be more room for the band to breathe. They quickly got to work in the studio with significant changes to the elements used throughout the tracks they created, swapping out electronic elements like synths for traditional Mbrias and conch shells, while Ray also dug into field recordings from the 1930s to add even more historical significance to the soundscapes.
From the opening track "Sanba Yo Pran Pale" and "Night Drums" to "Boukman O'" and "Simbi Nan Dlo," there's just something magical about Leave The Bones. It's packed with emotion and depth, offering up a snapshot of the culture of Haiti and provoking further exploration of the sounds that come from the island nation. Yet don't think for a second that there aren't dance-fueled moments throughout its runtime either as tracks like "No Rival!" and "Bade Zile" will have listeners moving along with the beat.
So what are you waiting for? Take a trip to Haiti by streaming Leave The Bones on Spotify or your favorite platform. And don't forget to let us know what your thoughts are on this collaborative album from Lakou Mizik and Joseph Ray in the comments!
Listen to Lakou Mizik & Joseph Ray – Leave The Bones on YouTube:
---
Lakou Mizik & Joseph Ray – Leave The Bones – Tracklist:
Sanba Yo Pran Pale
Kite Zo A
Night Drums
Lamizè Pa Dous
No Rival!
Ogou (Pran Ka Mwen)
Zeb Atè
Bade Zile
Nou Tout Se Moun
Boukman O'
Simbi Nan Dlo
Ogou (Pran Ka Mwen) (Edit)
Lamizè Pa Dous (Edit)
Bade Zile (Edit)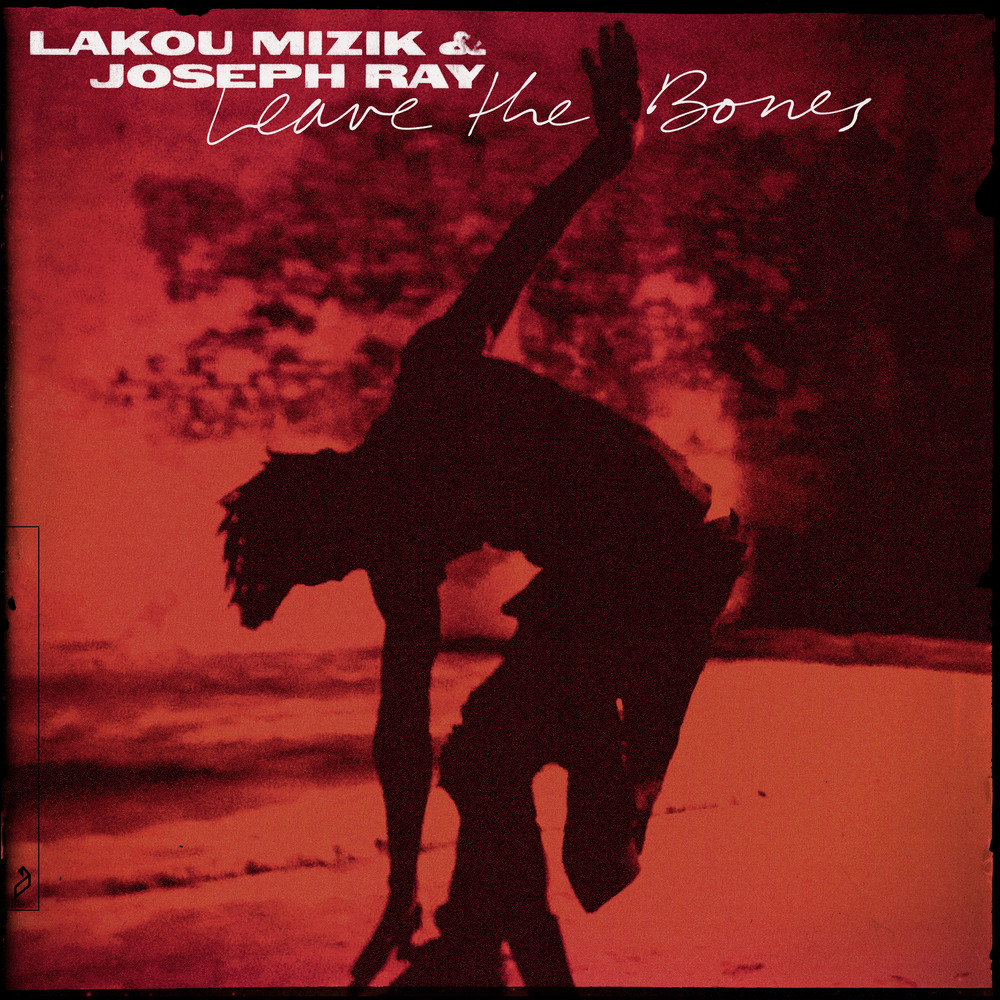 ---
Follow Joseph Ray on Social Media:
Facebook | Instagram | SoundCloud
Follow Lakou Mizik on Social Media:
Website | Facebook | Twitter | Instagram | SoundCloud | YouTube