Two years ago, deadmau5 dubbed Lamorn his protégé after a successful first single, and now, his debut album absolutely lives up to the hype!
---
Barely two months ago, Lamorn announced his debut album, Forever, along with a headlining tour to support the album. Fans have hardly had to wait Forever, and now the complete album has arrived. There's been a lot of pressure on this young artist, and he has managed to take it all in stride. After sending a single in to deadmau5 at 17, the track got radio play, mau5trap immediately signed him, and Joel personally dubbed the up-and-comer his protégé. What followed was Lamorn supporting deadmau5 on tour while working with the mau5trap team on original music, releasing several EPs en route to this freshman album release.
What feels like a lifetime ago, but was less than two years, we spoke to Lamorn, and in that interview, here's what he said about his future goals: "I'm definitely looking forward to releasing as much as I can. I'd love to do a well-thought-out album with meaningful lyrics and a cohesive theme. Something that sums up my whole sound and all my feelings."
Lo' and behold, here we are, with his hope for the future absolutely coming true with the release of Forever. Having listened several times, I have to say that Lamorn has nailed it! Many artists put out albums as a simple collection of songs, but only the best can clear the hurdle of an album that is cohesive and coherent, not only as singles but as a complete story told through song.
You can purchase or stream Lamorn's Forever now from your favorite platform and read on for the album review!
Stream Lamorn – Forever on Spotify:
---
From start to finish, Forever has a sound that is so true to Lamorn and his influences.
Lamorn previously cited Foster The People as one of his big influences and later remixed "Hyperlandia," a collaboration between deadmau5 and Foster The People. While that must have been a proud moment for Lamorn, getting to work with his idols, it also showcases his style and is the perfect prelude to Foverer. The Lamorn sound may be unique, but it is also solidly consistent with a bit of a synth-pop influence layered with driving high-end basslines and vocals that both sound lovely and tell a story. Not one track on the album steps away from this theme, and that's part of what makes the album so truly an album and not just a collection of singles.
From the jump, the opening and title track sets the mood. Floating synths, light atmospheres, and delicate vocals draw in the listener and set up a deeper, driving bassline later in the track. This provides a beautiful setup for "To Be Alive," a collab with Dash 30 that could easily be mistaken for a track by The Chainsmokers during the opening. As the track progresses, building synths and driving percussions give the track its more complete rock band foundation that Lamorn loves to play with on his tracks. Then "Who We Are" continues the journey with a beautiful vocal refrain repeated over an ever-so-dancey melody. The slightly dirty synths in the refrain are a perfect foil for the otherworldly purity of the vocals.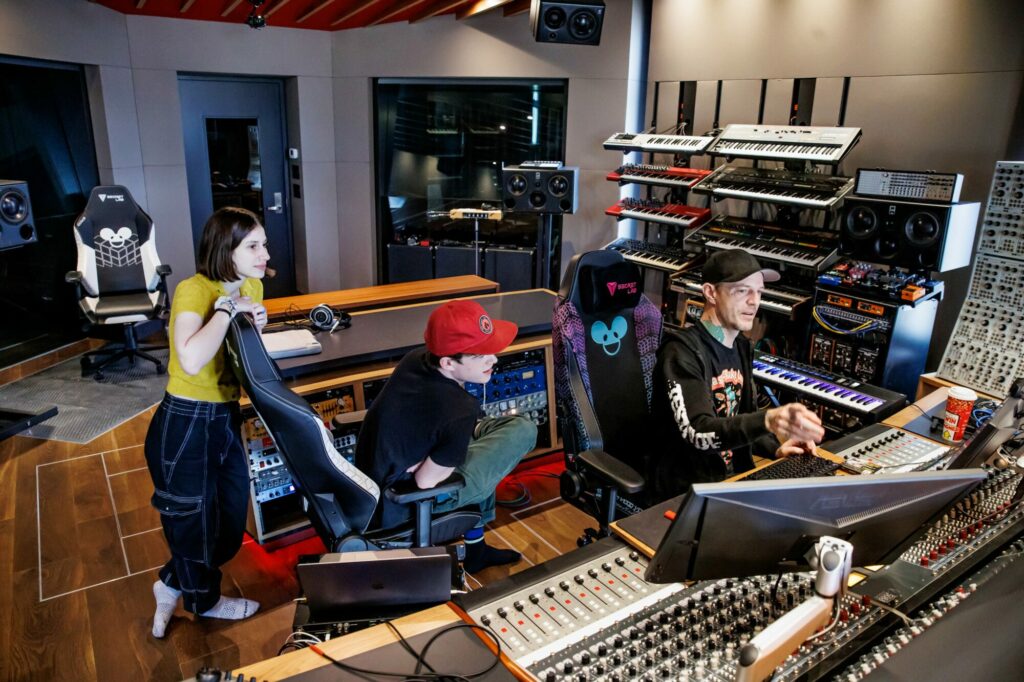 If it takes a village, Lamorn's village includes not only deamau5 and the mau5trap team but his girlfriend and musician in her own right, Molly Otto.
When we get to "Sonic," there's a slight shift in tone, with the opening synth beats sounding decidedly mau5trap. There's an increase in velocity in the track that is offset by the lighter-than-air vocals. "Sonic" is also a collaboration with Lamorn's girlfriend of three years (and close friend for years longer,) Molly Otto.
The rock influences continue on "Distance" and "I Love This," and this theme is never far from the surface of any track on this album. "I Love This" is a bit of an interlude as one of the few tracks without any vocals. Right near the album's middle, it feels like a quite intentional mood reset as our journey continues. "This Isn't Real" takes a decidedly melancholy turn while never losing the rhythm that Lamorn builds into nearly every track, a rhythm that requires listeners to get in some movement, no matter where and when they are listening.
"Not Alone" continues with a melancholy mood and takes on even more of an emo theme. The highly tuned vocals are incredibly playful and upbeat in contrast to the opening theme. This continued through "Olsen After Midnight" and into "Where Am I" as well. However, the latter track has a slow build that feels as though we're pulling ourselves out of some darkness and back into the burning sun.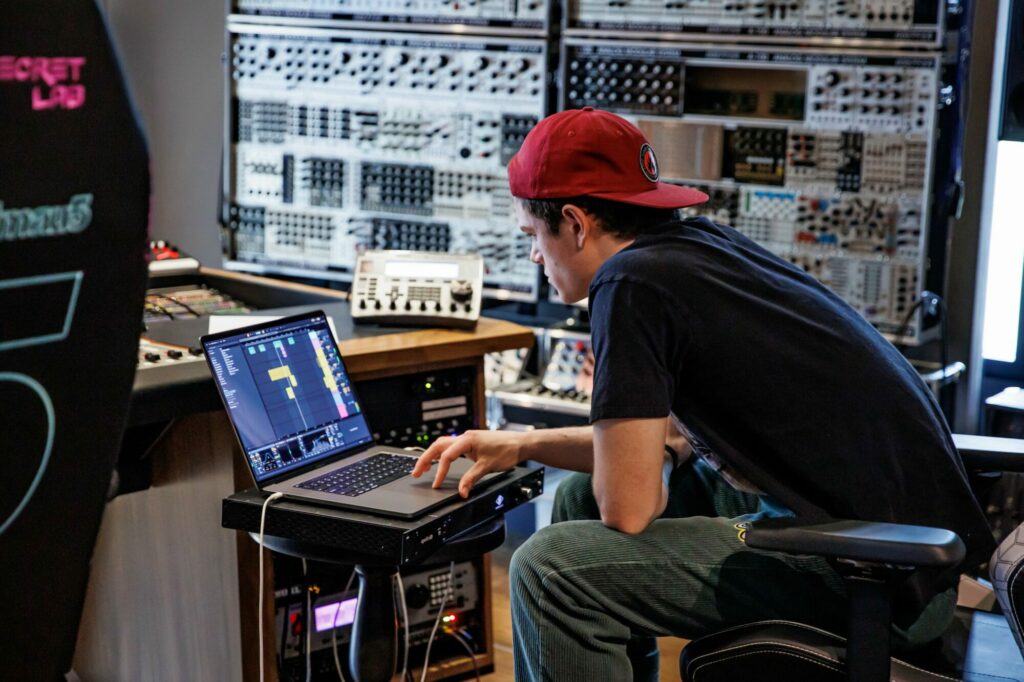 As we enter the final third of the album, we return to the upbeat nature of the first few tracks but retain a depth that drives the end of our journey.
"Message (Extended)" truly lives up to the title as it reads as an extended message growing from sadness into happiness. The strong synths build into atmospheres, and the layers of reverbs give a notable depth. This leads into "Armed," which is a slow burn of an intro into an even longer build for the majority of the track. This drops into some off-balance, reverberating beats that leave the listener just a touch off-kilter.
However, this is by design, as "Eleven" quickly embraces us with a slow series of piano chords that later drops us into even stronger reverbs, but only momentarily, as the track returns to a lovely embrace of the listener. The first half of the track lacks any vocals, and we're left wondering if the vocals are behind us. Then, vocals return over an uplifting series of staccato beats for the second half, lifting us toward the heavens. And just as we arrive in the heavens, we're dropped unceremoniously into a driving percussion that leaves us in the clouds as we return for a soft landing on planet Earth.
Lamorn has truly knocked it out of the park with this debut album, showcasing a maturity well beyond his 19 years. Be sure to give this album a listen (or 10) and see if his tour is rolling through your town. If so, be sure not to miss this one!
---
Lamorn – Forever – Tracklist:
Forever
To Be Alive (feat. Dash30)
Who We Are
Sonic (feat. Molly Otto
Distance
I Love This
This Isn't Real
Not Alone
Olsen After Midnight
Where Am I
Message (Extended Mix)
Armed
Eleven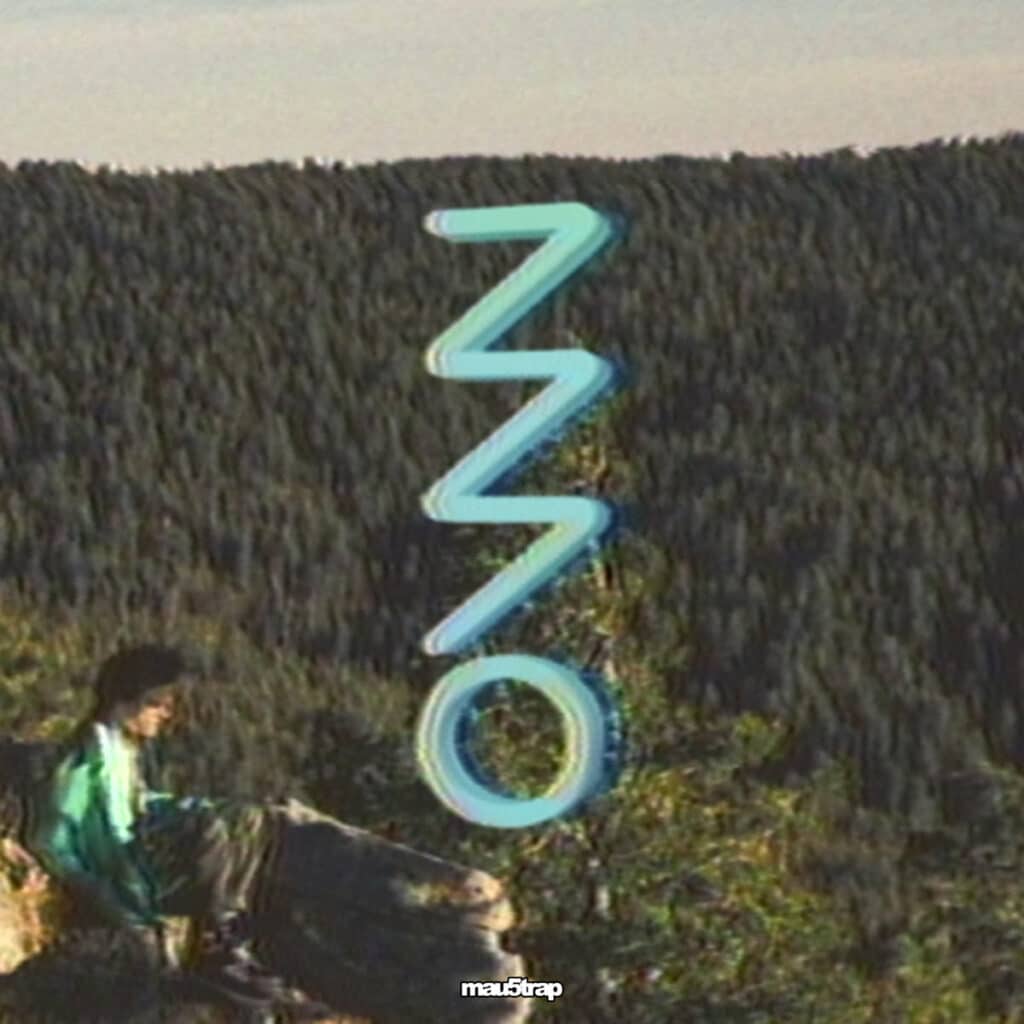 ---
Follow Lamorn:
Website | Facebook | Twitter | Instagram | SoundCloud | YouTube