Nurko takes listeners into his musical mind and portrays a sense of hope through his newest EP, Discovery, on Astralwerks.
---
Born from a family of musicians, New York-based producer Nurko learned very early on that he was meant to be an artist. Working with some of the biggest names in electronic music including the likes of Illenium and Adventure Club, Nurko has secured a name for himself as an artist to watch. After his debut EP, Arrival, his name soared across the community, landing him a spot on some of the biggest festivals across the country.
Since signing a deal with Astralwerks, Nurko welcomes his sophomore EP, Discovery, and brings a stunning lineup of collaborations and even bigger sounds, along with previously released singles "Save Me" and "Love Is A Highway." Discovery is the second part of Nurko's story showing his growth as an artist, gaining attention worldwide as a producer, with each song bringing a sense of hopeful euphoria.
The opening track, "Eternity," opens with a crisp guitar solo and echoing voices in the backdrop before Dayce Williams's heartfelt lyrics begin. The instrumentation paired with the lyrics creates a stunning combination and feeling of nostalgia and longing. The feeling of not wanting to leave and being surrounded by bliss, love, and memories leads to a dramatic drop and the feeling of euphoria as you get lost in the music.
"Too Long" follows soon after with a piano-fueled intro and takes you on a journey with vastly different drops. Though this track is set at a faster pace, it has a much more somber yet hopeful tone, and Cruel Youth's voice drives that feeling home. "Save Me" continues with that same feeling of hope through the music, yet the lyrics from Kyle Hume offer a contrasting story. The heavy synths bring you into the future bass drop, making it more of a gradual lead-in to the calming soundscape surrounding the dramatic message in the song.
Bringing back the guitar is previously released single "Love Is A Highway," features vocals from NERIAH who is singing about the sad parts of a relationship. Carrying on that cohesive vibe as the rest of the project, this track takes you into a carefree feeling of letting go of your worries and letting the road take you away from your emotions. Playing along with the lyrics the track sets the perfect tone for turning the volume all the way up and just getting in your car and running away from whatever negativities you may be facing as you drive.
Finally, the closing tune, "Art of Letting Go," has an undeniable ear-catching melody and stunning vocals from James Gillespie. With an interesting twist to end Discovery, he focuses more on himself in the lyrics with more of a traditional electronic sound, he sets the same hopeful tone that he has throughout the project, yet gives this final piece more of a resolution.
Check out Nurko's Discovery on Spotify or your preferred streaming platform. Give us a shout on Twitter if you'll be attending any of his upcoming tour dates!
Stream Nurko – Discovery on Spotify:
---
Nurko – Discovery – Tracklist:
Eternity (feat. Dayce Williams)
Too Long (feat. Cruel Youth)
Save Me (feat. Kyle Hume)
Love Is A Highway (feat. NERIAH)
Art of Letting Go (feat. James GIllespie)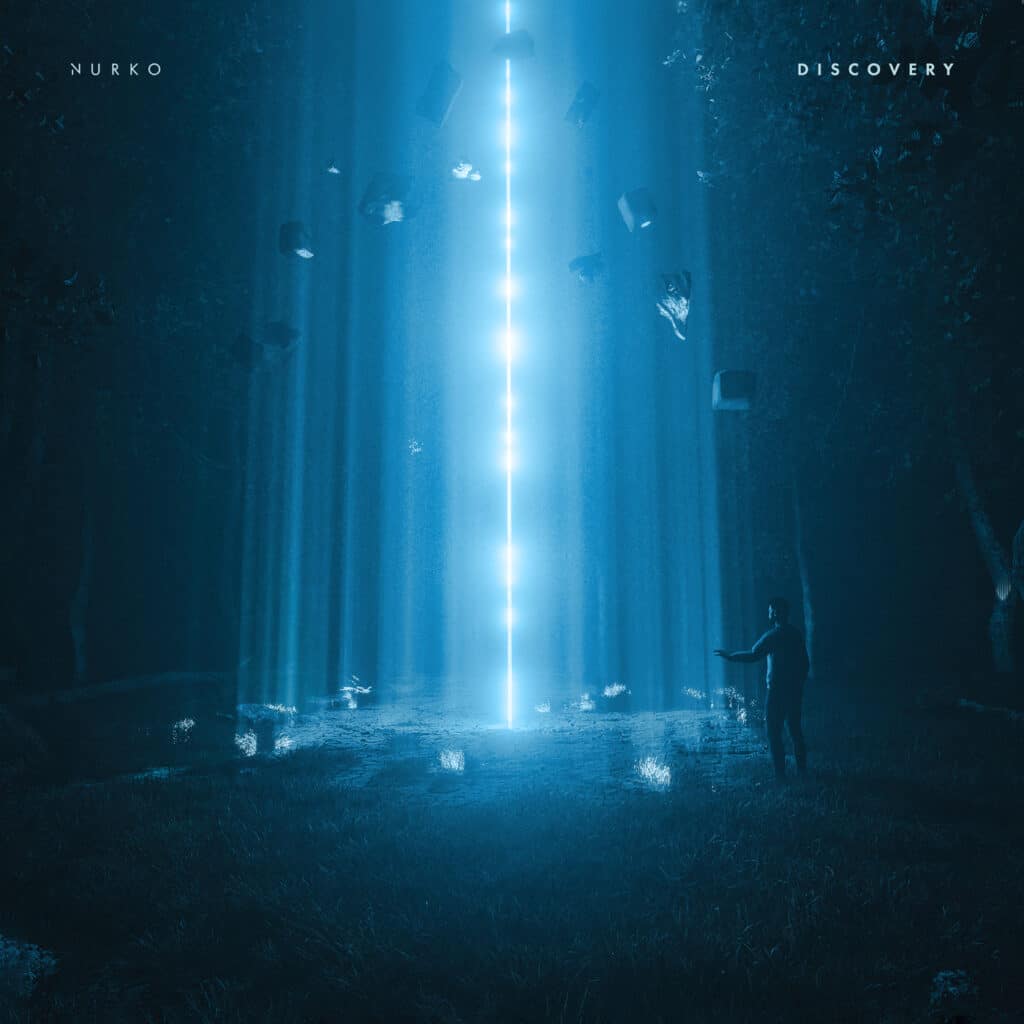 ---
Follow Nurko:
Website | Facebook | Twitter | Instagram | SoundCloud | YouTube | Twitch