NGHTMRE calls out to friends for more DRMVRSE remixes adding nine new creations by DJ Diesel & Kozmoz, yetep, REAPER, and more.
---
In a remarkable turn of events, just when fans believed that NGHTMRE had reached the pinnacle of perfection with the five exceptional remixes in his DRMVRSE collection, the illustrious DJ and producer has returned to the forefront with an astonishing addition of nine brand-new remixes. Building upon the impressive lineup of artists from the first volume, including OddKidOut, Vanic, Jon Casey, RIOT, and G-Rex, the remix album showcases an array of talented musicians who have left their unique mark on NGHTMRE's tracks. 
The inclusion of the newest remixes from DJ Diesel & Kozmoz, yetep, REAPER, Ace Aura, Scorsi, Franky Nuts, Phase One, Segan, and VARI serves as a milestone in the artist's careers, making their ideas come to life throughout the DRMVRSE album. With each artist lending their unique vision and creative prowess to the mix, the resulting fusion of soundscapes is nothing short of extraordinary. 
Grab your copy of DRMVRSE Remixes on your favorite music platform, stream the album on Spotify, and let us know your thoughts on Twitter. Then continue on for thoughts on the music!
Stream NGHTMRE – DRMVRSE Remixes on Spotify:
---
Let's take a look at some of the standout DRMVRSE Remixes, beginning with "Threshold."
Ace Aura takes listeners on a transcendental voyage throughout "Threshold," skillfully blending enchanting melodies with pulsating basslines, creating a mesmerizing sonic experience. Meanwhile, Scorsi's remix injects energy through its explosive drops and relentless rhythm, resulting in a dancefloor-ready rendition that leaves no room for respite.
REAPER and Franky Nuts bring their individual artistry to the forefront as they infuse their signature touches into the track "Shady Intentions." REAPER's remix takes on a hauntingly captivating and dynamically sinister character, reimagining the original with chilling undertones and a fast-paced atmosphere that simultaneously enthralls and unsettles listeners. Franky Nuts injects a high-energy, bass-heavy reinterpretation, adding explosive drops, intense build-ups, and a frenetic fusion of dubstep and trap elements that electrify the entire composition.
The "Fall Into Me" remixes by Phase One and Segan offer distinct re-imaginations. Phase One amplifies the emotional intensity of the original track, combining soaring melodies, thunderous bass drops, and an immersive cinematic atmosphere, intensifying the emotional impact. Meanwhile, Segan infuses pulsating energy through infectious beats, catchy hooks, and vibrant electronic elements, ensuring an exhilarating and infectious dancefloor experience. 
Deeper in, the collection goes on a beautifully emotional, uplifting sonic journey that profoundly resonates.
yetep's remix of "The One" embarks on a captivating re-imagination, delicately weaving dreamy atmospheres, uplifting melodies, and heartfelt vocals with a subtle touch of electronic production. VARI's remix of "Nothing's Perfect" showcases intricate layers of lush textures, haunting melodies, and ethereal vocals, culminating in a captivating soundscape that envelopes the listener in a realm of introspection and emotional resonance. Furthermore, DIESEL and Kozmoz take their remix of "Another Dose" to new heights by sending out intensified basslines, distorted synths, and ferocious energy to leave a lasting impact.
With unwavering dedication and a shared commitment to excellence, each artist in DRMVRSE Remixes poured their creative energy into bringing their unique vision to life. An unyielding passion for perfection fueled their collective effort as they meticulously honed and refined the selected tracks to reach their fullest potential. This one is definitely going on repeat!
---
NGHTMRE – DRMVRSE Remixes – Tracklist:
Threshold (Ace Aura Remix)
Threshold (Scorsi Remix)
Threshold (Vanic Remix)
Teardrop (RIOT Remix)
Shady Intentions (REAPER Remix)
Shady Intentions (Franky Nuts Remix)
Fall Into Me (PhaseOne Remix)
Fall Into Me (G-REX Remix)
Fall Into Me (Segan Remix)
Trials (Jon Casey Remix)
The One (yetep Remix)
Nothing's Perfect (VARI Remix)
Nothing's Perfect (OddKidOut Remix)
Another Dose (DIESEL & Kozmoz Remix)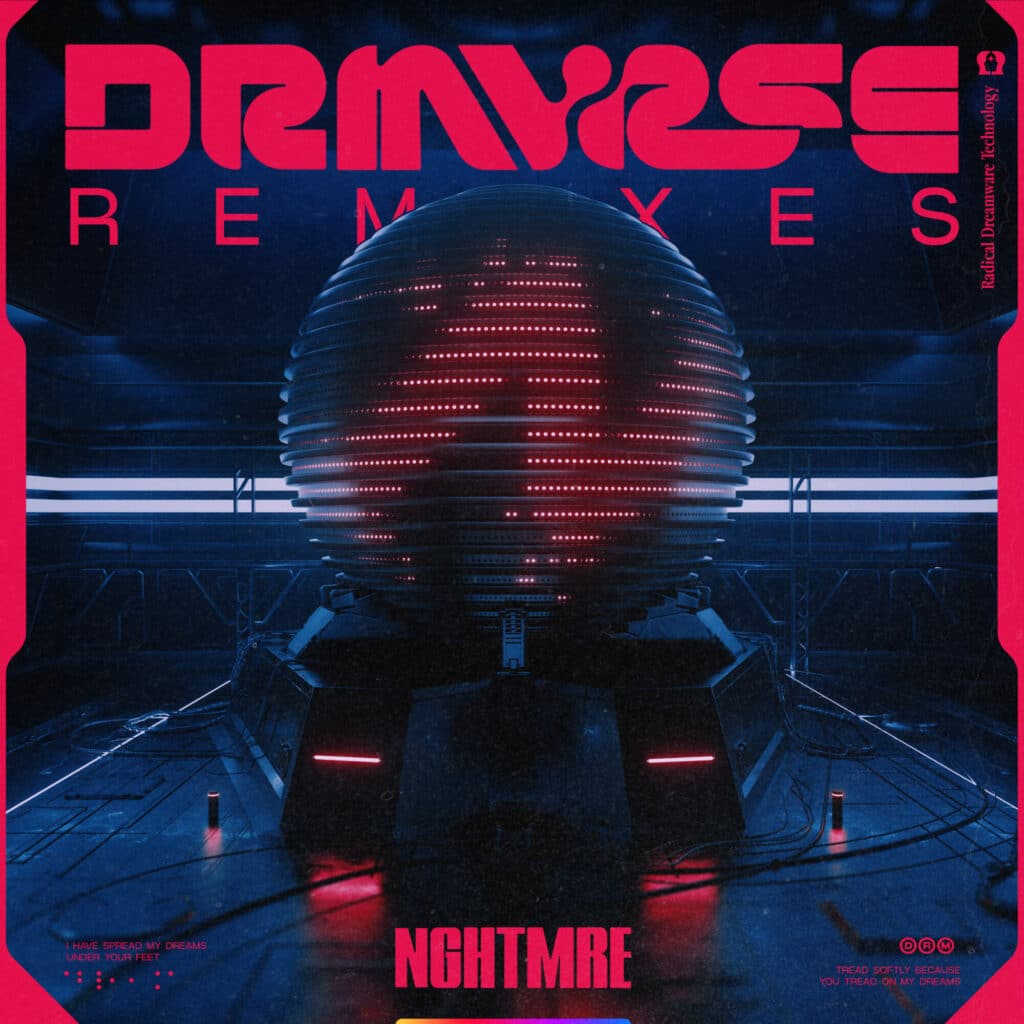 ---
Follow NGHTMRE:
Website | Facebook | Twitter | Instagram | SoundCloud | YouTube