Disclosure is celebrating a decade of their groundbreaking album Settle with the release of a new vinyl pressing featuring bonus tracks.
---
It was back in 2010 when brothers Guy and Howard Lawrence's sonic project, Disclosure, first debuted. Capturing the essence of their influences that ranged from funk, soul, and disco to house, techno, and even a touch of dubstep, their early years saw them find their footing in the scene with a number of singles and EPs. In 2012, Disclosure released "Latch," a track that saw them collaborate with other artists such as Jimmy Napes and Sam Smith. This release would catapult them into the hearts and minds of listeners around the world – yet this was only the first massive success because their debut album Settle was just around the corner.
Settle was released in 2013 and marked the true beginning of Disclosure's domination of the scene. Led by the aforementioned smash single, "Latch," other tunes found within its tracklist created just as much of a frenzy for newfound fans around the world to catch them live. Standouts like "White Noise" with AlunaGeorge, "Help Me Lose My Mind" with London Grammar, and "You & Me" with Eliza Doolittle solidified their collaborative abilities. Others, like "When A Fire Starts To Burn," "Simulation," and "Grab Her!," cemented their status as producers with their sensational beats. Not to mention that it earned Disclosure their first Grammy nomination.
It's been a decade since Settle dropped, yet the album continues to make an impact to this day, whether through its biggest hits being played out or the album sparking a fire inside future artists and pushing them to create. And to celebrate the legacy of their debut album, Disclosure has released a special edition on orange vinyl. This includes the original 14 tracks from the album and offers five bonus songs that include "Apollo," "Boiling," "Tenderly," and "What's Inside Your Head," along with Flume's stunning remix of "You & Me."
Listen to Settle on Spotify or your preferred platform, and make sure to pick up the exclusive vinyl pressing for this anniversary that features all five bonus tracks!
Stream Disclosure – Settle on Spotify:
---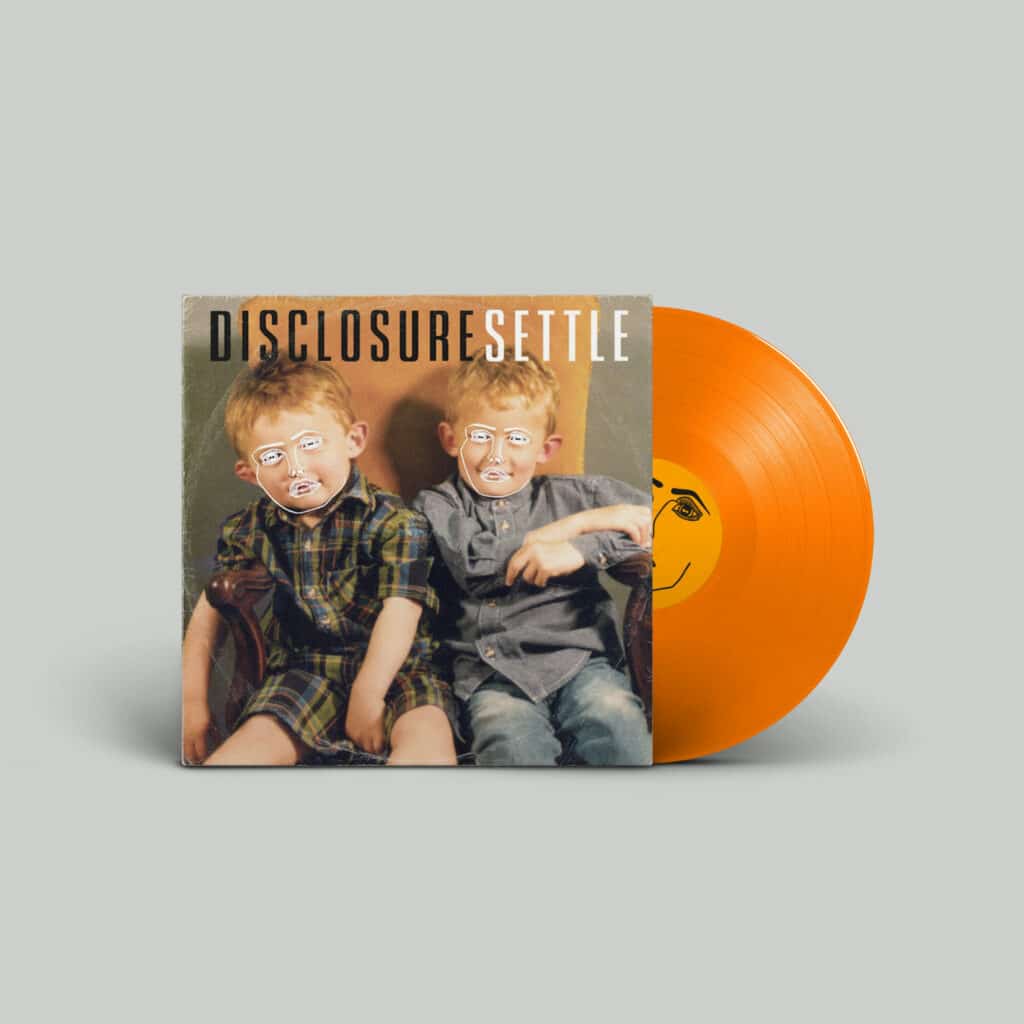 ---
Follow Disclosure:
Website | Facebook | Twitter | Instagram | SoundCloud | YouTube | Twitch