There's something for every dance music connoisseur at this year's edition of Bass Coast – but here are six sets you definitely need to be at.
---
This year's edition of Bass Coast is now less than six weeks away, and we are counting down the days until we are back on-site in Merritt, British Columbia on July 7-10 at one of North America's top independent festivals. Every year, the lineup is looked to by dance music tastemakers to set a tone, and this year is self-described by the festival as an exciting snapshot of electronic music from across the globe. It's clear that these thoughtful curators have made painstaking efforts to ensure that there is a representation of the most important sounds in electronic music, from both today and throughout its history.
What has always set Bass Coast apart from what one might consider being a 'typical' North American with bass-music or broken-beat-music-centered curation is that there is a wide representation of the entire spectrum of influences beyond just experimental and free-form bass music. This year, CloZee, the well-loved DJ/producer hailing from France (geographically) and from world bass (sonically), is the festival's top-billed headliner. The 2023 lineup also includes the exciting likes of big names like Eprom, annual favorites like MatTheAlien, and the don of heavy vibes himself, Oakk, but there are so many other artists to explore.
Want an inside peek into who else you should be dancing to at Bass Coast? Well, you're in luck, as we've compiled a list of artists that will appeal to any type of low-end-frequency head. Keep reading to dig into our top artists to catch, and be sure to let us know on Twitter who you're excited for. Tickets for Bass Coast 2023 are sold out, but car passes and add-ons are still available on their website – see you there!
Six Sets Not to Miss at Bass Coast 2023
---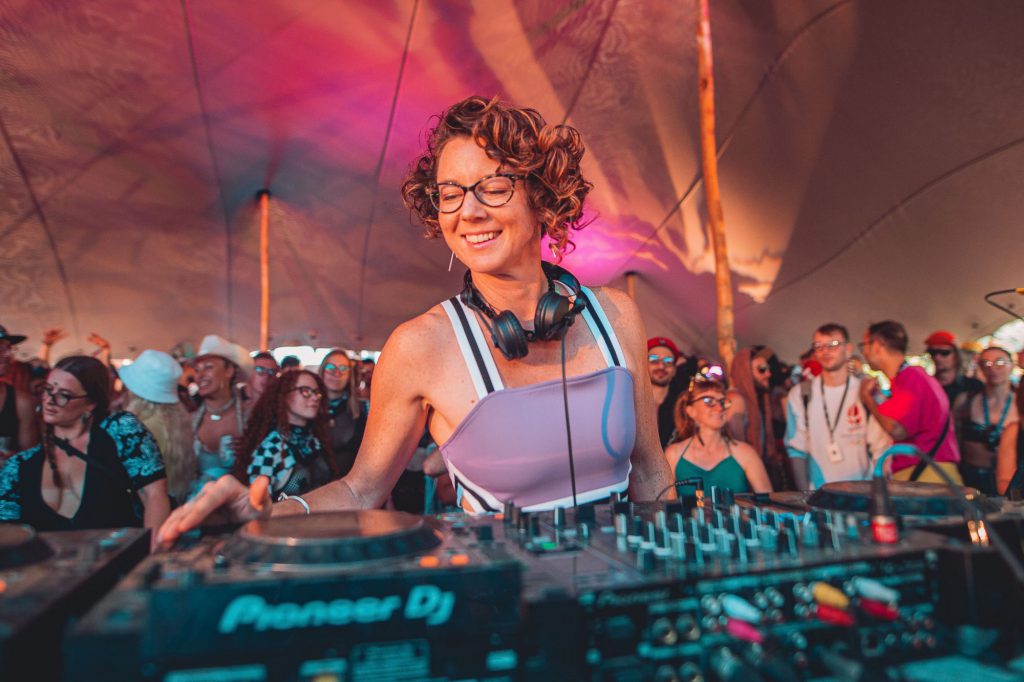 The Librarian
Facebook | Twitter | Instagram | SoundCloud 
Andrea Graham, aka The Librarian, not only represents the crème de la crème when it comes to track selecting the perfect set that traverses the spectrum of broken-beat genres (one might even say that she has a 'librarian's' knowledge of tunes..) but she is one of the co-founders of Bass Coast. The Librarian has a long history as a DJ, producer, and community leader within the scene that is lovingly dubbed by many as "BC Bass."
The Librarian has shared her craft with her fans through released music as well as playing out at many standout lineups, including a recent show with The Glitch Mob in Phoenix, AZ. Her style is elegance with an attitude, and no one does it better. It is always a treat when enjoying a set from The Librarian and watching her spin on her home court to an audience and festival built with her own hands is an irreplaceably special experience.
---
Lazy Syrup Orchestra
Facebook| Twitter | Instagram | SoundCloud 
Lazy Syrup Orchestra is a truly special group of artists. A four-man band composed of Dunks (also part of The Funk Hunters), Thomas Workshop (also part of The Soul Hop Committee), KOTEK, and Mark Woodyard, this fun-loving funky group of guys utilizes live instruments, MCing, and live sampling / beat-making, to create a truly one-of-a-kind experience for each performance.
Music nerds will geek out on the superb technical skills and coordination they are so casually flaunting, and all lovers of good music and a good time will be dancing their feet away. For anyone looking for an electronically-infused jam-band-inspired set that still stays true to the tenets of a dance music set, this is the perfect dessert of thick vibrations and sweet melodies.
---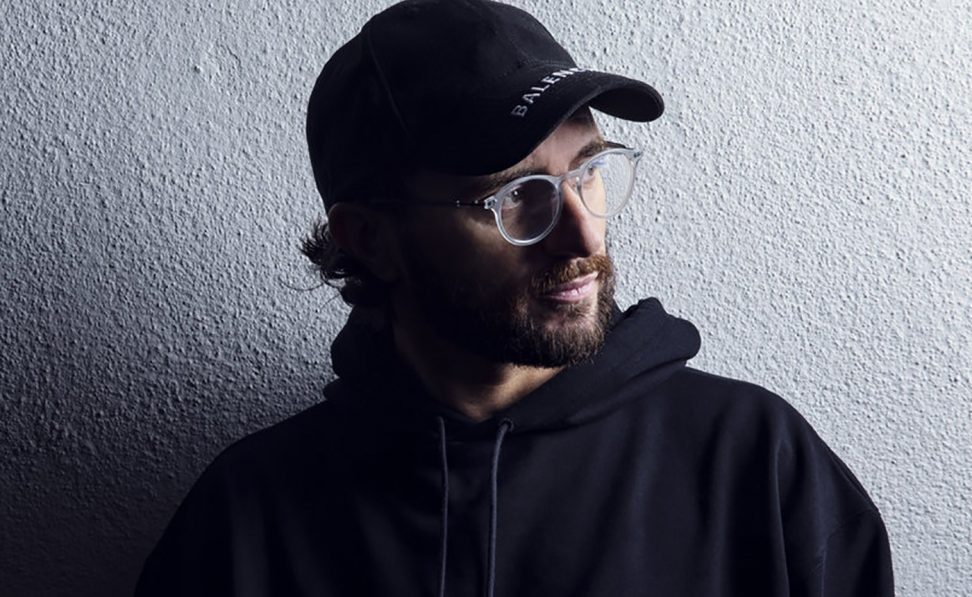 Paul Woolford / Special Request
Paul Woolford: Facebook | Twitter | Instagram | SoundCloud 
Special Request: Facebook| Twitter | Instagram | SoundCloud 
As a real treat to this year's festivalgoers, Paul Woolford will be gracing the stages of Bass Coast both as himself and under his Special Request alias. To feature one without the other would almost be like demanding one to see shadow without understanding the source of light casting it, and in that theme, this author highly recommends catching both of his sets at the festival. Paul Woolford has been DJing and producing under his own name since 2020 and has been a breakout darling of the house and techno scene ever since.
If you were lucky enough to catch him during his first nine-year-long residence in Ibiza at We Love…at Space, you'd understand why his rise to international stardom over the last two decades has been meteoric. Special Request was a project launched in 2012 in response to both his own internal urges and external trends pointing towards grittier, faster, more upper-BPM tracks. Described as his 'rugged' alias, in contrast to the more classic house vibes one will find at a Paul Woolford set, Special Request specializes in 'analogue techno' or what can also be described as hardcore / jungle tear-out.
---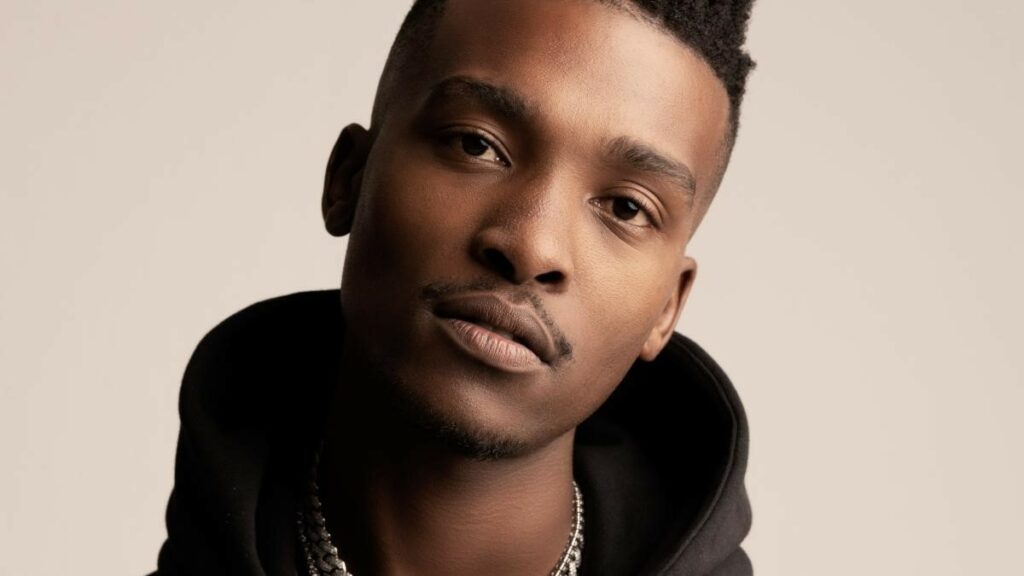 DJ Lag
Facebook| Twitter | Instagram | SoundCloud 
DJ Lag is a global tastemaker at its finest. Originating from Durbin, South Africa, in the early 2010s, DJ Lag became known around the world for playing a part in pioneering a genre of music dubbed "gqom" which means "drum" in Zulu. The sound is characterized by minimalistic, raw, and repetitive drum beats with beautifully tense energy. With performances including the main stage of Exit festival and Berlin's legendary nightclub, Tresor, the international club scene has exhibited wholehearted support for this visionary.
Though it is important to note that "qgom" is separate and distinct from breaks, evolving from its own regional cultural roots, new listeners will likely find some sonic similarities between the genres. If you are a lover of breaks or just interested in exploring that sonic energy, DJ Lag is one that cannot be missed.
---
Skeptical
Facebook | Twitter | Instagram | SoundCloud 
There is no bass-music-driven weekend without a solid DnB experience, and whether you're new to the genre or a die-hard junglist, you do not want to miss Skeptical at Bass Coast. Skeptical is a DnB DJ/producer with quite a bit of range, known for being able to whip out those damaging, heavy sets full of tunes and rollers while also having the known ability to finesse a liquid set like no other.
Bass Coast attendees will need to wait for set times to drop to see which flavor they will be getting at this year's edition, but we can guarantee one thing – no matter the stylistic direction this don takes, it will not disappoint. Skeptical has released on important imprints like Exit Records, and his collaborations have included the Without A Trace EP with the also critically-acclaimed Alix Perez. Usually based in the UK, we can't wait for him to hop across the pond, tunes in tow.
---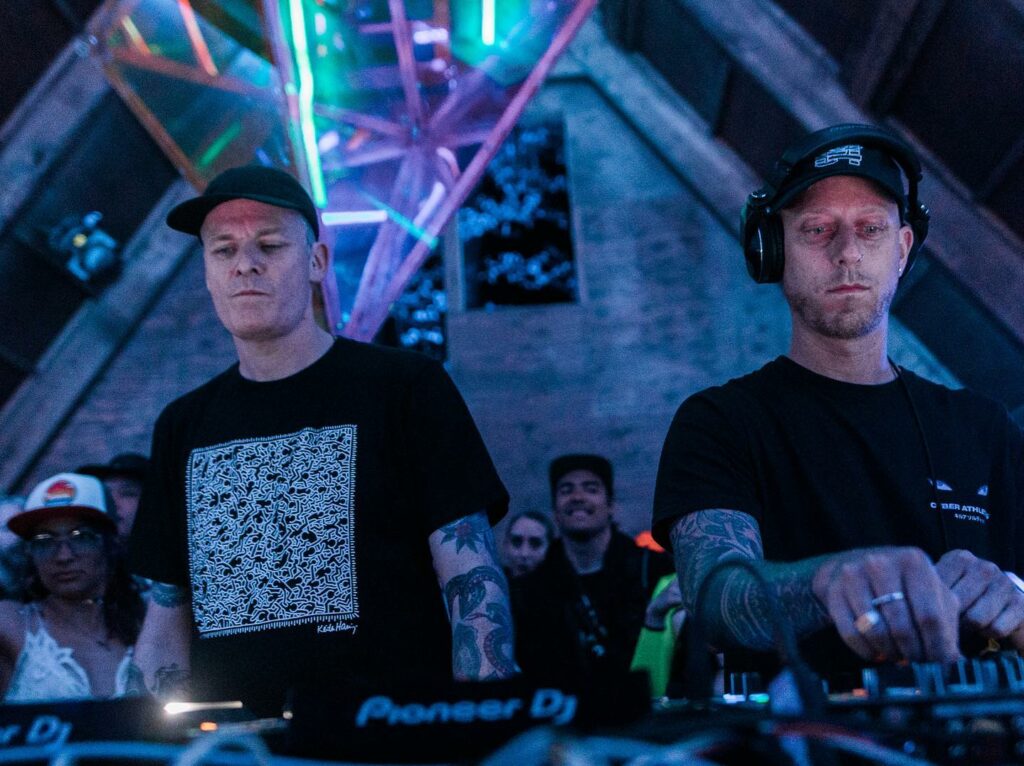 Greazus
Facebook | Twitter | Instagram | SoundCloud 
Any fans of BC Bass will know Greazus. Founder of Vancouver-based Aufect Recordings, a space for the 'bleeding-edge' of bass music with a 'focus on homegrown talent,' Greazus is a champion and representative of the hip-swinging free-form goodness that is the sounds of BC Bass. While Bass Coast is, of course, a chance to experience the global sounds that are making an impact on our electronic music scene, you would be remiss not to take this opportunity to also listen to BC Bass in its home setting, enjoyed by the folks that make all the magic happen.
The BC Bass community is a critical pillar of the festival's support every year, and the festival always returns the favor by shining a spotlight on the scene that supports it. So don't miss your chance to catch Greazus' signature dexterity as he weaves between heavy wubs and tasteful beats to deliver a feast of what BC Bass has to offer.
---
Follow Bass Coast:
Website | Facebook | Twitter | Instagram | SoundCloud