The latest EP from OAKK, Butter & Gold, on Ivy Lab's 20/20 LDN is a veritable vibe that marries the worlds of halftime and R&B.
---
Have you ever wondered what the lovechild between hip-hop and experimental bass would sound like? If you have, one need look no further than the sonic explorations of Cole Tam, otherwise known as OAKK. He's firmly graduated from the class of 'up-and-coming' bass artists to watch to establish himself as a full-fledged bass tastemaker, and this has been made even more clear with his newest Butter & Gold EP out now on Ivy Lab's highly regarded 20/20 LDN Recordings.
On this fresh EP, OAKK brings together the swag of forward-thinking halftime with the hallmark sexiness of R&B music to create a veritable tableau of vibes. Given the slate of high-profile shows he has played recently, it's no surprise that he's been revving up to drop this package of sultry treats on his listeners. In fact, the EP's eponymous track "Butter & Gold" has been especially hungered after by fans ever since it started to get played out frequently by Ivy Lab in their various recent live stream sets.
OAKK paints a clear picture of what his sentimental side looks like throughout the EP. He lulls listeners into the hypnotic trance of this EP with the titular track, using a haunting yet warm vocal to whisper to us that "I just want to say how I feel about you." Importantly – every vocal you hear on this EP is OAKK's actual voice. Embodying a downtempo vibe paired with halftime rhythms, we are immediately transported to that perfect post-game sesh where your feet are fatigued but your heart is full.
Moving on to the second track, "Green Tea," OAKK continues this theme of providing pure vibes, using an 808-driven bassline with hypnotic bells and even more layering of breathy vocals, in order to keep delivering that distinct R&B feeling. His last track on the EP, "Beneath it All" leaves us on a more thoughtful note, bringing in synthesized arpeggios and auto-tuned melodic hooks to bring us smoothly back into the present.
In almost every way possible, Butter & Gold is OAKK telling us the story of who he is, where he's from, and where he might be going next. While his desire is to pay homage to his roots, one of his biggest strengths is knowing when to use restraint in his sound design. Here, we see these roots and a sense of the full spectrum of OAKK's artistic identity clearly portrayed. Whether you're digging for tracks for that perfect bass music sunrise set or you've just got that special someone over for drinks, the Butter & Gold EP is the collection of tunes for you.
Listen to Oakk's Butter & Gold EP on Spotify below, stream/purchase the tracks on your favorite platform, and let us know which one is your favorite in the comments below!
Stream OAKK – Butter & Gold EP on Spotify:
---
OAKK – Butter & Gold EP – Tracklist:
Butter & Gold
Green Tea
Beneath it All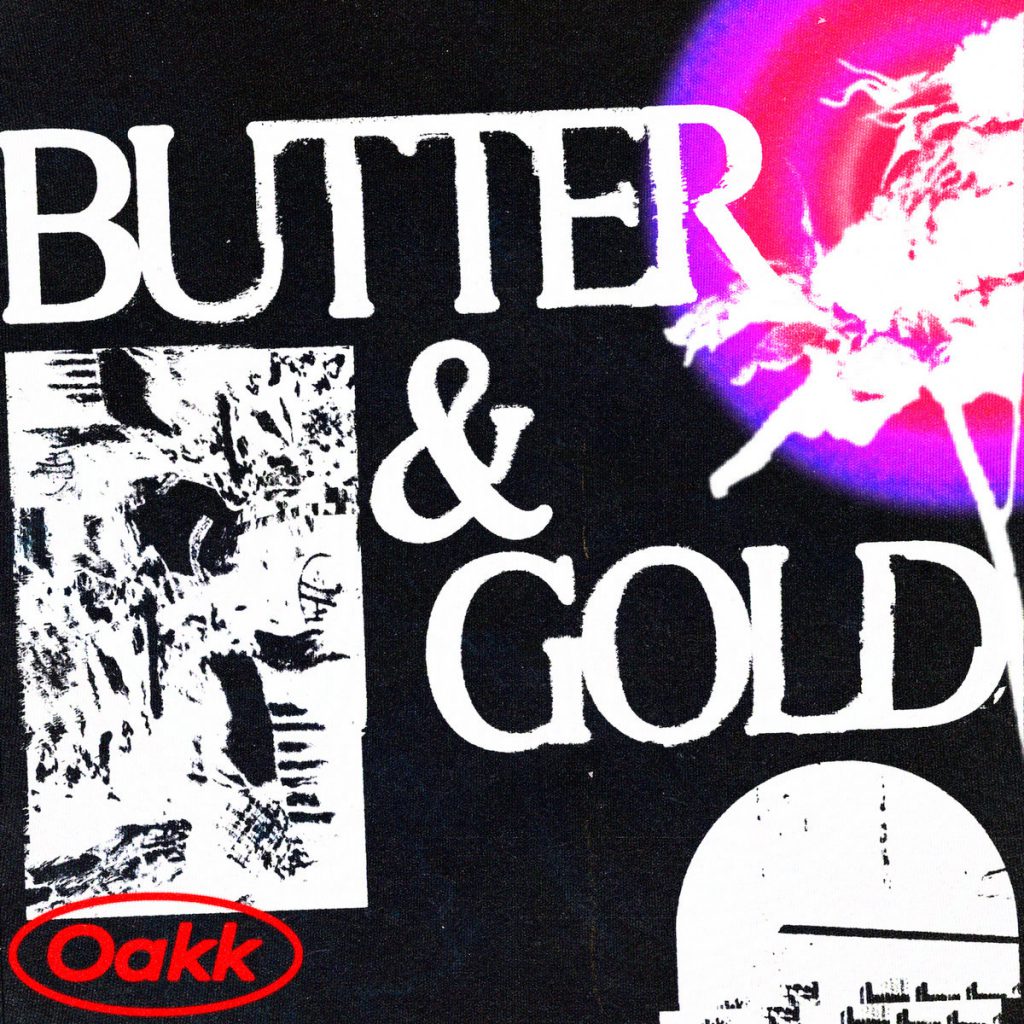 ---
Follow OAKK on Social Media:
Facebook | Twitter | Instagram | SoundCloud