Sit back and prepare yourselves to be immersed in the vibrant and unique sounds of miss u, the latest project from The Librarian.
---
While most of us consider libraries to be a quiet place, the sounds from tastemaker The Librarian are anything but that. Her versatile production skills have made her a beloved artist and staple in the bass music community, especially in her native province of British Columbia. Whether it's her OG West Coast bass sounds in tracks like "Arctic Swallow" or more recent projects like "Howe Sound" and "Impulse," she will always take you on a journey of sight and sound. Now The Librarian is unleashing her latest EP, miss u, out into the world for our listening pleasure.
At the beginning of the year, she teased fans with what was to come on miss u with the title track as well as "Howe Sound." The project pays homage to the place where she grew up as well as highlights the multitude of genres she dabbles in. miss u consists of six tracks, each one taking listeners on a different journey of vibrations and emotions. "Take Flight" will have you lifting off the ground from its fast-paced, yet serene melody, and "Impulse" will have you floating high above the sky through pink and orange skies, drifting further into the depths of the track.
The Librarian hypnotizes on her track "Vengeance," mixing in sounds that will take you back to the beginning of dance music. She closes out the EP with a track that is sure to "Flex" any speaker that it graces. The thick bass and addictive frequencies will have anyone swaying and grooving the moment it enters their ears. miss u is an exceptional project with a diverse collection of genres and beats, highlighting The Librarian's pallet for sound.
For anyone who has not yet heard of this incredible artist, now is the perfect chance to do so. You can feel the energy that she pours into each and every creation, and the vivid images she paints in listeners' minds with her sounds are the icing on the cake.
Be sure to stream miss u now on your preferred music platform and let us know what you think about the EP in the comments below!
Stream The Librarian – miss u on Spotify:
---
The Librarian – miss u – Tracklist:
Howe Sound
Take Flight
Impulse
miss u
Vengeance
Flex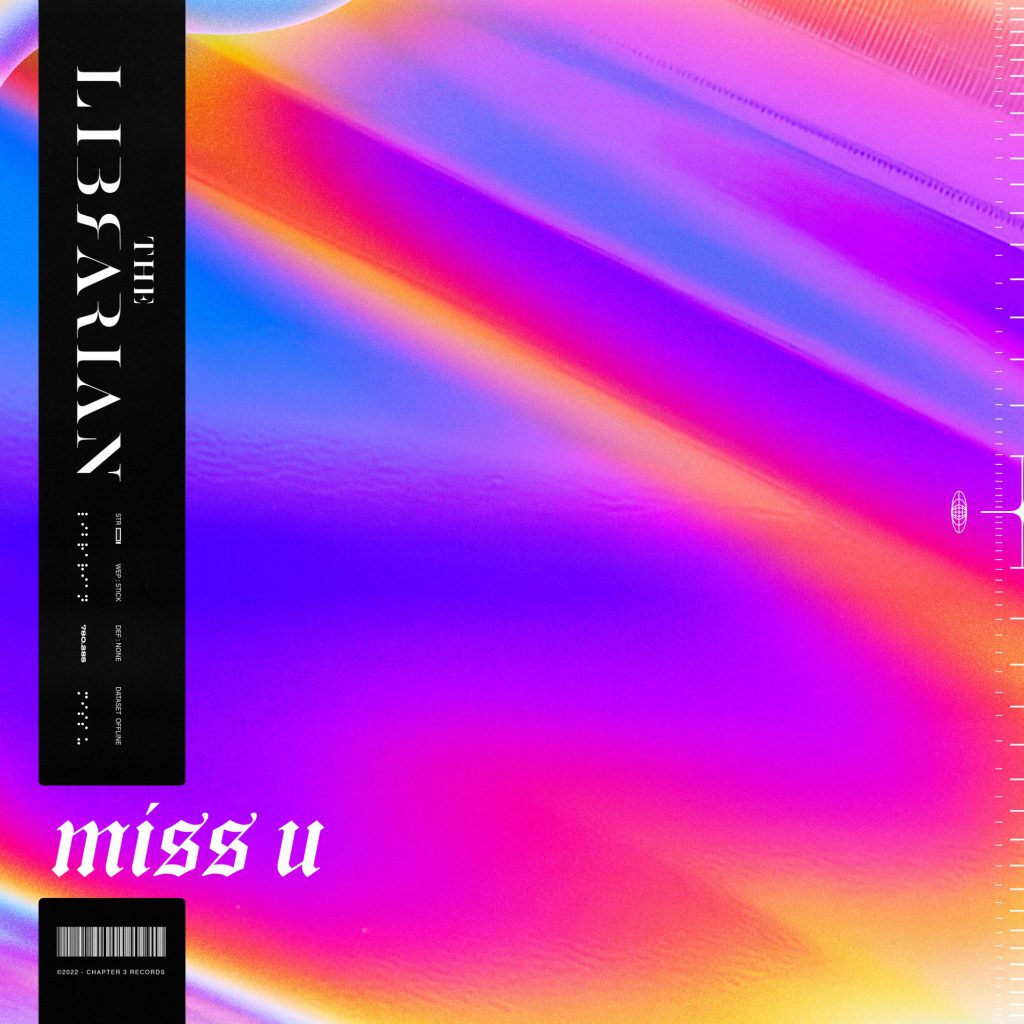 ---
Connect with The Librarian on Social Media:
Facebook| Twitter | Instagram | SoundCloud | YouTube