Ray Volpe makes his solo debut on Monstercat with "HAPPY SONG," the first single to arrive from his forthcoming EP on the imprint.
---
Ray Volpe's rise has been remarkable, and he catapulted himself even further up the ranks of the scene after dropping "Laserbeam," which dominated speakers of festivals over the past year. Since then, the artist nicknamed Volpetron has only deepened his grip on the bass community by collaborating with Marshmello on "Old School" and Donna Tella on "Meant To Be Lonely." He also graced Monstercat for the first time by teaming up with Sullivan King on "The Dead March," and now he's returned to the imprint with his debut solo single, "HAPPY SONG."
Those who caught Ray Volpe at EDC Orlando last year got a taste of "HAPPY SONG" during his set, as he crafted the heavy track with a catchy fake out specifically for that festival. "I really liked the vocal sample and the idea for a "happy song" to be so dark and heavy," he shared. "The contrast is funny, but also really displays everything about me in a way, fun and bright but also ready to destroy a crowd with something heavy!"
That contrast found within "HAPPY SONG" is a solid representation of what makes Ray Volpe's tunes so infectious. Those who crave aggressive drops and ominous tones get their fix, while the melodic patterns found within it keep everything lighthearted and fun – that's what the scene's all about, right? And those who have fallen in love with this single will be delighted to know it's just a glimpse of what's to come, as Ray Volpe is gearing up for his debut EP on Monstercat, VOLPETRON ASCENDS, which is sure to be packed with even more bass goodness when it drops later this year.
Listen to "HAPPY SONG" on Spotify or your preferred platform, and stay tuned for the release of VOLPETRON ASCENDS by following Ray Volpe on social media.
Stream Ray Volpe – HAPPY SONG on Spotify:
---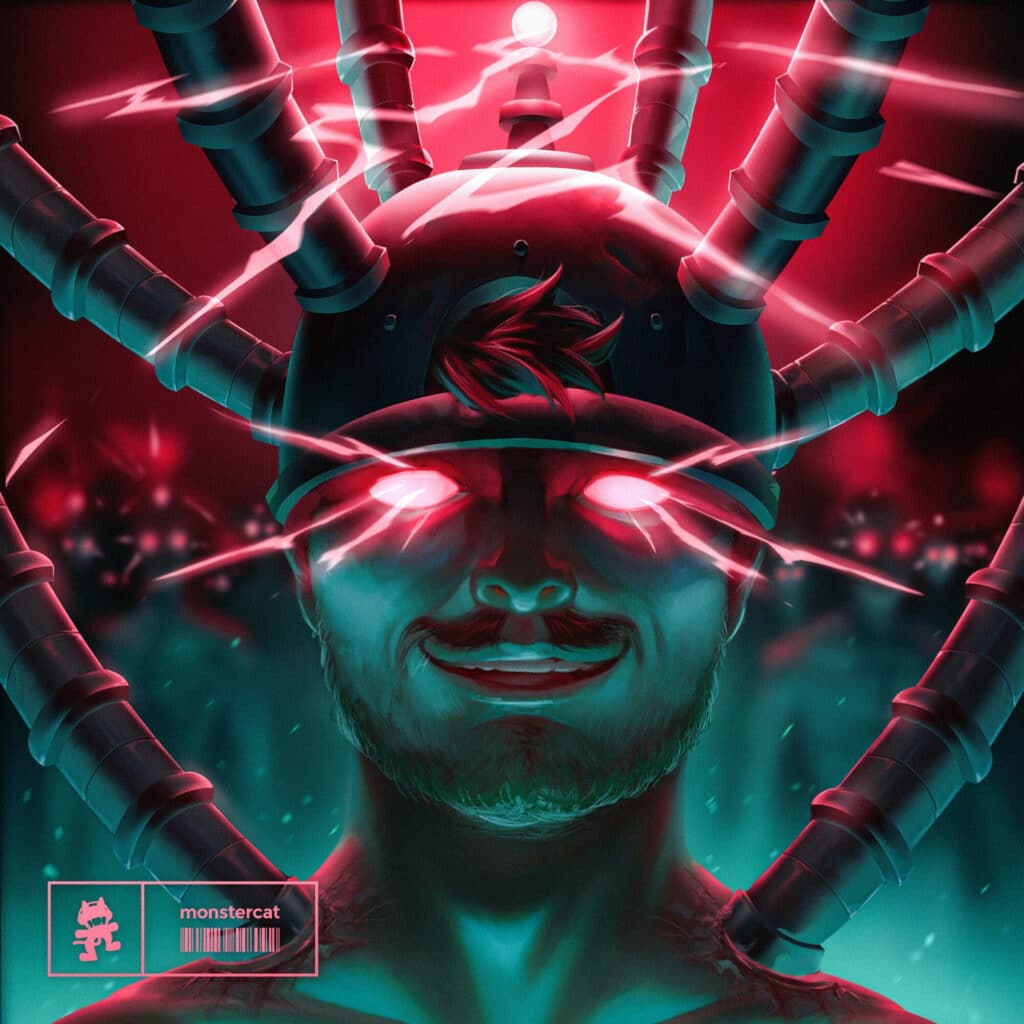 ---
Follow Ray Volpe:
Website | Facebook | Twitter | Instagram | SoundCloud