Mr. Eazi and DJ Edu have joined forces to launch an electrifying new dance project, ChopLife Soundsystem, and release its first album.
---
Innovative musical pioneer and entrepreneur Mr. Eazi, and UK-based afro boss, DJ Edu, have taken the world by storm. Being one of the most streamed African artists internationally, Mr. Eazi is a renowned recording artist who also founded the hybrid charity and investment program, emPAWA, designed to accelerate African musicians' careers. Award-winning DJ Edu has also heavily championed African dance music and has contributed to spreading a realm of talent through his radio show Destination Africa. Now, combining talent, Mr. Eazi and DJ Edu are pushing dance music forward under their groundbreaking project ChopLife Soundsystem.
The massive fourteen-track release, Chop Life, Vol. 1: Mzansi Chronicles, is a soulful masterpiece giving tribute to both Mr. Eazi and DJ Edu's South African dance music heritage. Dropping hints of what to expect on the EP throughout the course of the year, tracks like "Wena" featuring Ami Huku and "Patek" featuring DJ Tarico and Joey B, have done numbers and can be heard throughout clubs around the globe. A taste of South Africa's best beatsmiths, like Mellow & Sleazy, can be felt through "Inside" and "Collect, " which display intricate sound designs. Coming from a wide variety of South African dance music, many of its different facets can be seen throughout the album.
On tracks such as "Big Boi" and "No Condom," South African rappers 2woshort and Stompiiey brought sensual energy to these upbeat tracks. Transitioning into the house music scape, the deep house track "Ziwa La," featuring Aymos, and tropical house tune "Die For You," featuring soft vocals from Nkosazana Daughter, are two that are perfect for a night out. There is even a tech house appeal felt in the opening track, "Tear Chain," which is Mr. Eazi's only single track on the album. With ChopLife being a popular West African pidgin slang meaning "enjoy life," the mission of the ChopLife Soundsystem project is to spread positive energy through music, and that is truly felt through this album. The uplifting vibes and hip-shaking beats make this album have true potential to be the soundtrack of the summer.
Additionally, for those living or traveling to Africa, Europe, or the UK, ChopLife parties will be hosted by Mr. Eazi and DJ Edu throughout the summer. These parties can be expected to be reflections of what feelings and emotions are evoked throughout CHOP LIFE, VOL. 1. Carrying a vow to deliver homage to music close to their hearts, the future for ChopLife Soundsystem looks bright, and this release is just the beginning.
Listen to CHOP LIFE, VOL. 1: MZANSI CHRONICLES on your favorite platform, and follow Mr. Eazi and DJ Edu on social media to stay in the know about their future releases and shows.
Stream ChopLife Soundsystem – Chop Life, Vol. 1: Mzansi Chronicles on Spotify:
---
ChopLife Soundsystem – Chop Life, Vol. 1: Mzansi Chronicles – Tracklist:
Tear Chain
Wena (featuring Ami Faku)
Big Boy (featuring 2woshort, Stompiiey)
Oh Yes (featuring Moonchild Sanelly, Linda Kim)
Werser
Inside (featuring Joey B, Mellow & Sleazy, Major League DJz)
By Force (featuring Focalistic, Anatii)
Ziwa La (featuring Aymos)
Die For You (featuring Nkosazana Daughter)
Indaba (featuring Nkosazana Daughter)
No Condom (featuring 2woshort, Stompiiey, Bassie)
Umfaz Wephapha (featuring Boontie RSA, TMan Express, Chley)
Patek (featuring DJ Tárico, Joey B)
Collect (featuring Mellow & Sleazy, Mo-T, Major League DJz)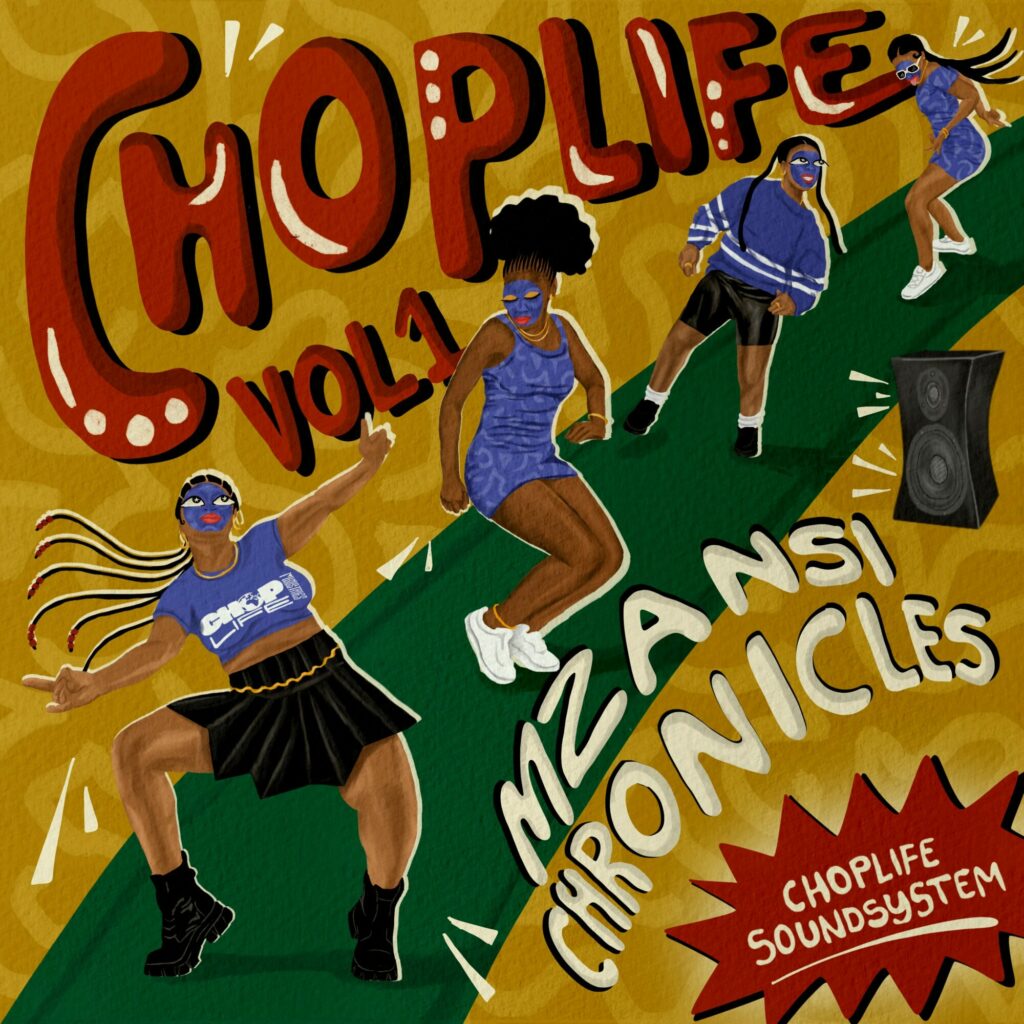 ---
Follow Mr. Eazi:
Facebook | Twitter | Instagram | SoundCloud | TikTok
Follow DJ Edu:
Follow ChopLife Soundsystem: