With a hot Tennessee summer weekend ahead of Bonnaroovians, here are five tips for staying cool at the festival.
---
When it comes to hot summer camping festivals like Bonnaroo Music & Arts Festival, withstanding the heat can become a whole survival challenge in itself. While fans come excited and ready to party, nothing takes a toll on the body faster than heat on top of the little sleep and a lot of walking, dancing, and partying that most are experiencing in festival conditions. Bonaroo is bringing a stacked lineup this year, and with music that plays into the early morning hours in the campgrounds and endless activities happening all day around the festival, the party never stops.
Heading into Bonnaroo weekend with a few simple precautions to take and some helpful items to pack can help you stay comfortable in the Tennessee heat all weekend long, so we made a quick guide to help you prepare. New to camping festivals all together? Check out our camping festival essentials guide.
Tickets and camping accommodations for Bonnaroo are still on sale via their website but are moving fast and have reached the final pricing tiers, so be sure to grab yours if you plan on joining us for a magical weekend on The Farm and keep reading for our tips on how to beat the heat.
Five Ways to Beat the Heat at Bonnaroo
---
Cool Off in Centeroo
At the heart of the festival grounds known as Centeroo, you'll find a number of shade structures, misting tents, and the famous Bonnaroo fountain. Rest up while you charge your devices under a shade structure, or get a much-needed soak under the massive fountain at the heart of Centeroo.
---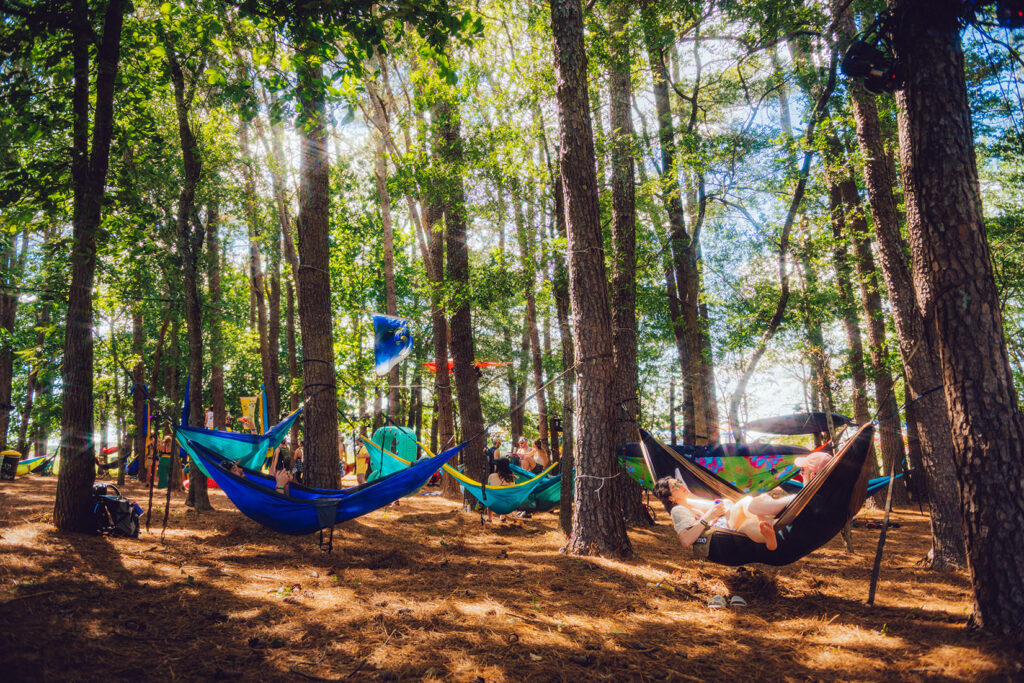 Hang a Hammock in The Grove
When you've stayed up until sunrise partying at the campground plazas, returning to your tent at 8 am under the Tennessee sun can feel like you're being cooked alive. Hammocks are an awesome way to get some much-needed rest at a festival when it's too hot to sleep anywhere else. Thankfully, Bonnaroo has a shady area of trees known as The Grove, the unofficial hammock city of the campgrounds, and it's the perfect place for an anytime nap.
---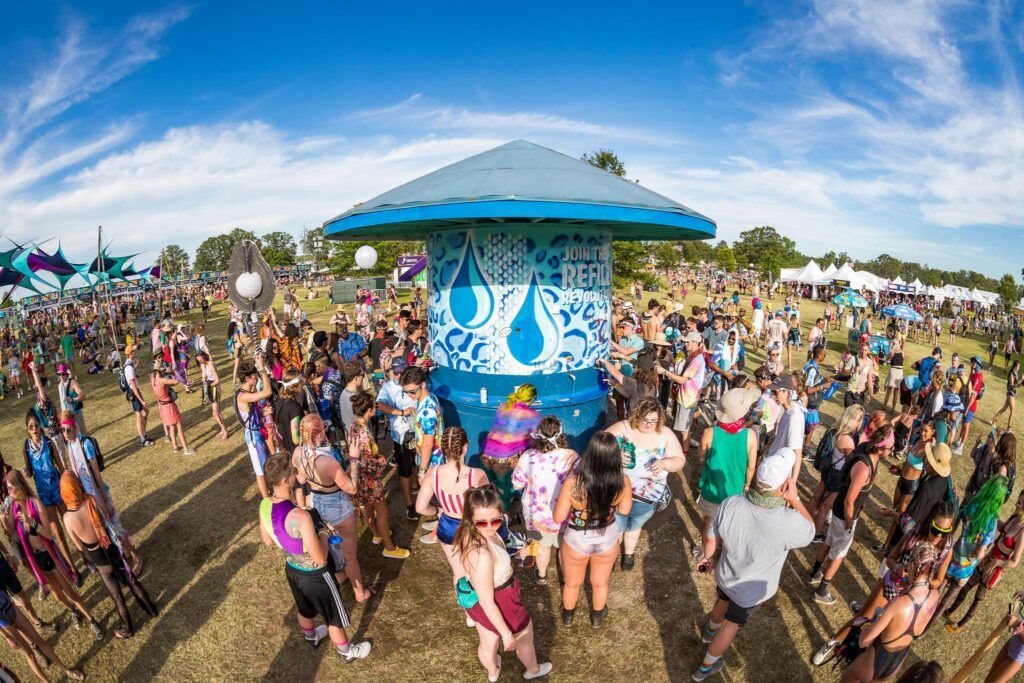 Hydrate, Hydrate, Hydrate!
Arguably the most important part of taking care of yourself at any festival is staying hydrated. The festival grounds allow you to bring in a sealed water bottle or an empty hydration pack or canteen to fill up at any of the water stations inside the festival. We also recommend stocking up on some hydration drink mixes before you go, like Raveraide and Liquid IV. Having one of these easy drink powder packets each morning at camp can be a lifesaver in a hot, dehydrating environment where it's difficult to stay on top of hydration.
---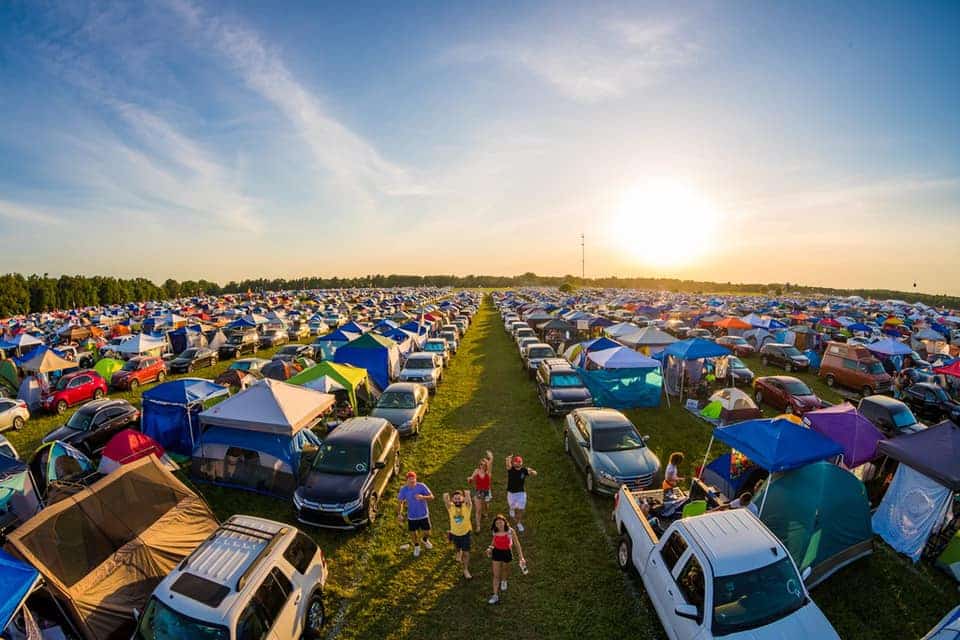 Invest in These Camping Necessities Before You Go
There are a few key pieces of gear that can help you have a cooler and more comfortable weekend. The biggest campsite must-have is a good canopy with some tarps or tapestries attached for the most shade. A battery-powered fan for your tent is essential, and while the batteries for these can get pricey, it's a good investment to get some much-needed airflow. We like this Treva 10-inch Portable Fan from Amazon. It takes D batteries and doubles as a light for your tent with a warm and cool light setting. Additionally, a pocket-sized rechargeable fan is key for carrying around in your bag with you at the festival.
---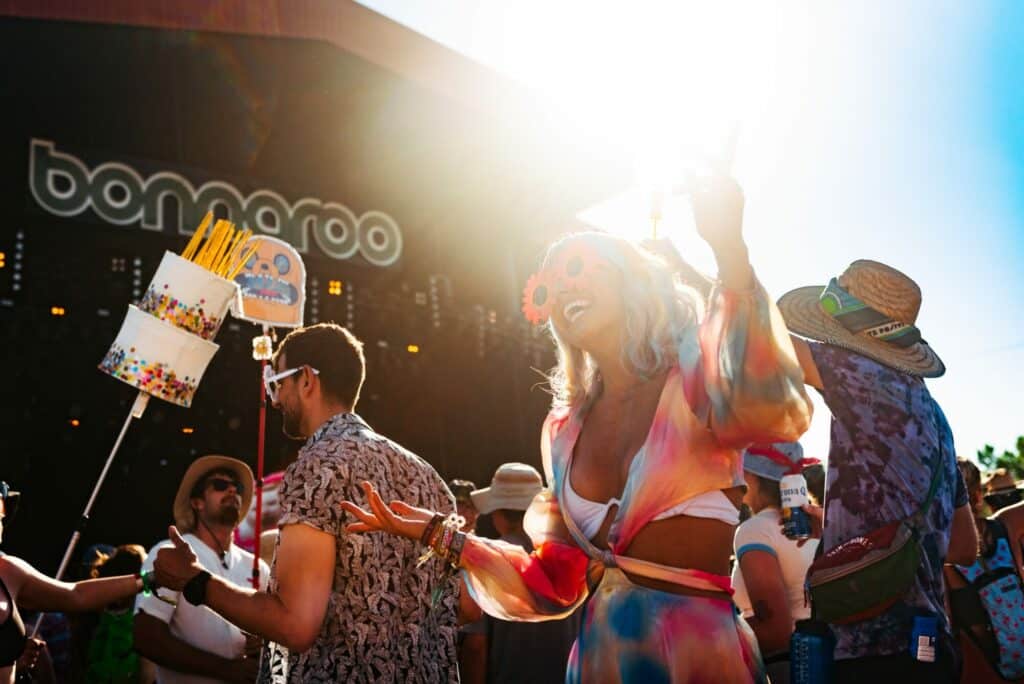 Pace Yourself
Our final tip is to pace yourself and listen to your body; a festival is a stressful environment for it! Staying on top of hydration, sleep, putting food in your system, and not partying too hard on the first day are all key, and it's also important to take it easy while the sun is up. Don't overdo it during the daytime when your body will be under stress from the heat; that way, you can party into the morning hours when it finally gets cool at night.
---
Follow Bonnaroo:
Website | Facebook | Twitter | Instagram | YouTube
We may earn an affiliate commission when you purchase through links on our site. Please see this page for more information.