Lost In Dreams releases its latest compilation, Gateway Vol. 4, highlighting rising artists on the imprint.
---
The Lost In Dreams imprint has been a purveyor of ethereal and lush soundscapes that explore the softer or more pop offerings of dance music. Their Gateway compilation series has been a home for showcasing rising artists within the melodic bass, future bass, and dance-pop spaces. Lost In Dreams is back with the latest installation Gateway Vol. 4, which offers a doorway into new music exploration, featuring six tracks from TWERL, With Løve, Foxela & Haneri, Eyezic, WAYN BRANDO, CHPTR., HYLIA, and SunShy. 
"Escape" with TWERL's explosive and punchy melodic bass track, reminiscent of a video game adventure. With Løve taps singer-songwriter Daye for "Too Late," which will wrap you up in its future bass sentiments. With acoustic guitar, emotive lyrics, and ambient vocal samples, fans of Said the Sky will love this track. "Inventing Light" is a rousing collaboration from Foxela and Haneri with an inspiring vocal hook and luminous backsound, combining the best of pop and electro.
'Inventing Light,' to me, is no ordinary song. It encapsulates the feeling that I wanted to show perfectly! My goal with this track was to remember the nostalgic sound of 2010s dance music with my own sound and also a touch of modernity. It is most definitely one of the best songs I have ever made and definitely one of my favorites, too.

Foxela
Switching things up a bit, Eyezic and WAYN BRANDO come together for "Slumber." This is another vocally driven offering but explores more indie dance and somber undertones. The song possesses light airiness in juxtaposition with darker lyrical content. Keeping with introspection, CHPTR. and HYLIA's "Reset" sings of internal struggles with depression but finding hope atop a cinematic bass drop.
It's a song based on the term 'reset your thinking,' which was something I have been dealing with quite a lot. I truly felt like this song just flowed so naturally and came from such a vulnerable place in my heart and it gave me the reset I needed to get up and push forward stronger than before — that it's never too late to change and have a reset, whether mental or physical."

HYLIA
Rounding out the compilation is SunShy's "Used To Be." Right away the four-on-the-floor beat and groovy bassline come into focus and takes listeners away. reminding them of how things used to be. The more house-leaning track and reverb-soaked vocals transport us to a club where inhibitions are gone. Gateway Vol. 4 traverses a whole range of emotions and genres, perfectly embodying the Lost In Dreams sound. The rising artists featured make us excited for what's to come!
Press play on Gateway Vol. 4 on our favorite streaming platform, and let us know which track you love the most on Twitter.
Stream Lost In Dreams – Gateway Vol. 4 on Spotify:
---
Lost In Dreams – Gateway Vol. 4 – Tracklist:
Escape – TWERL
Too Late (feat. Daye) – With Løve  
Inventing Light – Foxela, Haneri 
Slumber – Eyezic, WAYN BRANDO 
Reset – CHPTR., HYLIA
Used To Be – SunShy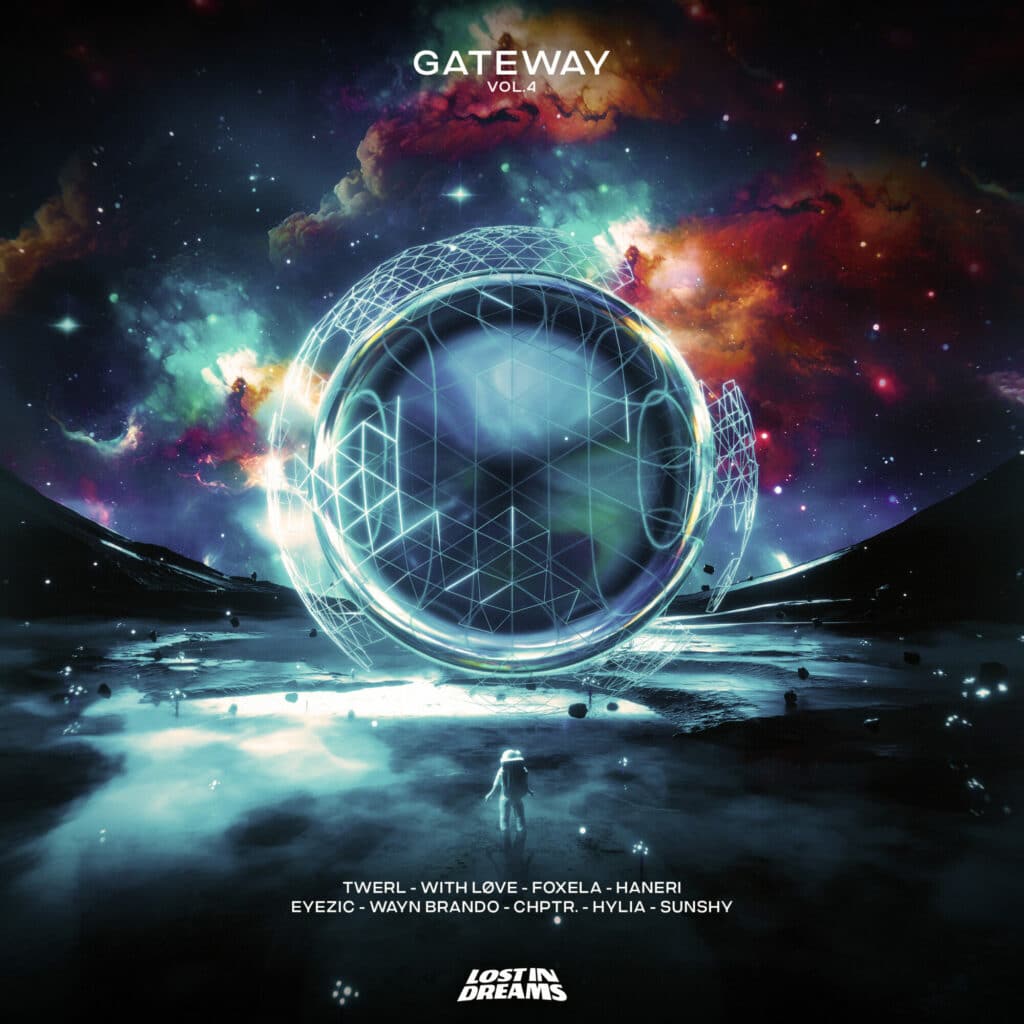 ---
Follow Lost In Dreams:
Website | Facebook | Twitter | Instagram | SoundCloud | YouTube