Viligir and forsetî transport listeners to a different world with their debut album under their Fae Wild project, Realms Revealed.
---
While much of the electronic music scene might be focused on igniting dancefloors, there's a different side of the spectrum that is showing how stunning the cinematic nature of this genre can be. That's what Viligir and forsetî had in mind last year when they launched their imprint, World Tree Records, and announced their collaborative project, Fae Wild. After first coming together in 2020, last summer saw the duo release "Phantasm," a collaborative track with Pastelle, to give listeners a taste of their Fantasy Dance Music style, and now their debut album has finally landed to expand that world even more.
While the tracks on Realms Revealed might utilize elements found throughout the dance music scene, this release from Fae Wild is anything but ordinary. A deep storyline is found when listening to this album from start to finish as you follow the path of a hero as they search for a way to defeat an ancient foe. To achieve this, he travels through the desert, forest, and even underwater before the journey culminates in an effective boss battle that acts as its final chapter.
Each track on this album sees Fae Wild touch on their artistic influences as they explore everything from midtempo to melodic house and techno, but what makes it stand out is their utilization of unique instrument samples from around the world. "We used a plethora of instruments on the album, including mandolin, acoustic and electric guitar, analog synthesis, samples from an Indian hammered dulcimer called a Santur, choir, kettle gongs, and even a sample from an ancient war instrument called a carnyx," they shared.
While one of the desert-driven tracks, "Phantasm," was an early standout with beautiful vocals from Pastelle, there's so much to explore within each segment. You'll find yourself among trees taller than you can imagine when "Heart of the Forest" booms through your speakers. Delightful elements that will lift your soul up are littered throughout this one's runtime.
In contrast, "Demergo," which is also the name of the underwater demon, offers a darker soundscape with pounding drums and deep vocal chants. And listening to the final track, "Gods Clash," will place you in the middle of the battle as both sides try to win the day and claim victory with its dizzying beat and euphoric elements exemplifying what Fae Wild's cinematic productions are all about.
Listen to Realms Revealed on Spotify or your preferred platform, and let us know your thoughts on this release from Fae Wild on Twitter!
Stream Fae Wild – Realms Revealed on Spotify:
---
Fae Wild – Realms Revealed – Tracklist:
Ancient History
Starlit Dunes
Phantasm (with Pastelle)
Refuge
Heart of the Forest
Council of the Tide Pools
Coral Court
Demergo
Summoning
Gods Clash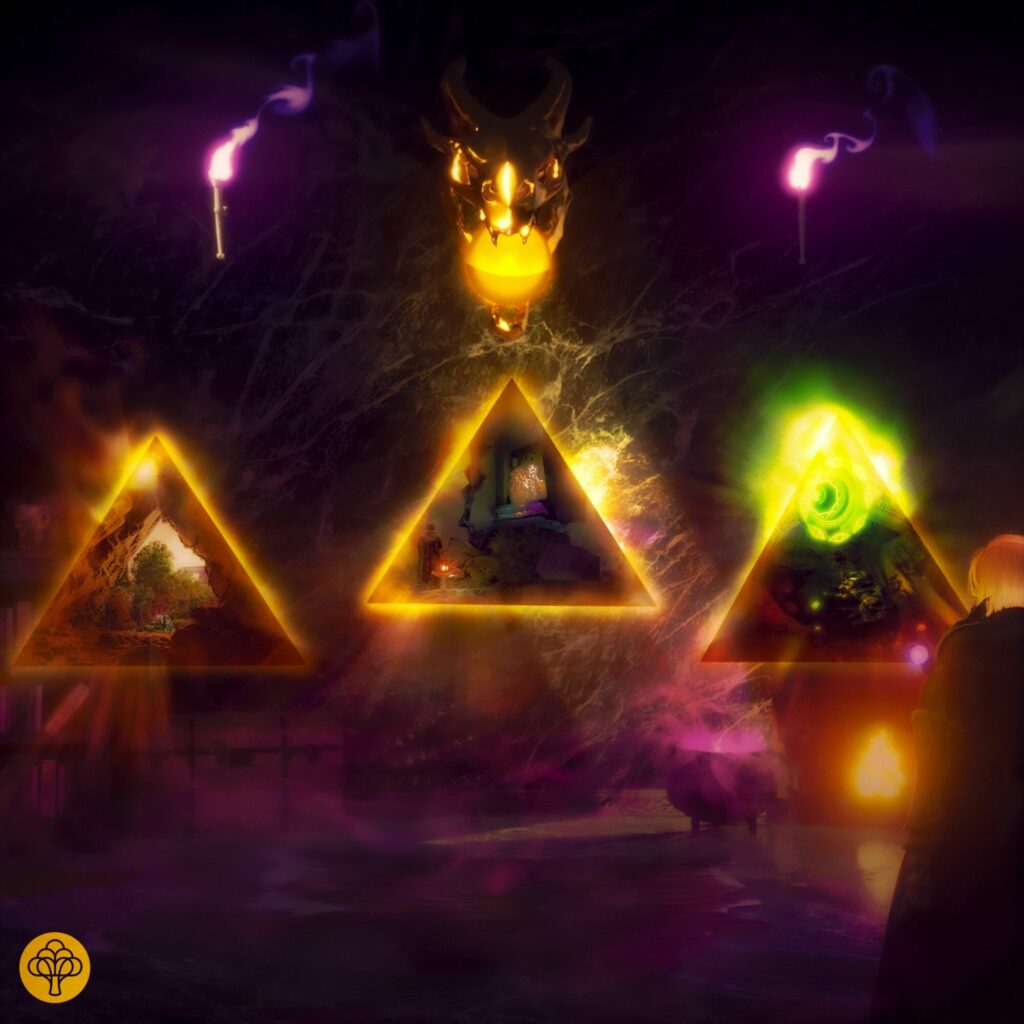 ---
Follow World Tree Records:
Facebook | Twitter | Instagram | SoundCloud