Fresh off the heels of his debut album, Simon Doty chats with us about bringing people together and keeping dance culture alive.
---
When things get hard, I plug my headphones in, max out the volume, and remember a quote by legendary musician Tom Petty. "Music is the one true magic I've encountered in my life. There's not some trick involved with it, it's pure, and it's real. It moves, it heals, it communicates, and does all these incredible things." Since the dawn of human socialization, music has been instrumental in helping us evolve as a species. From fastening leather on hollowed logs for the first drums to discovering that striking a string at different lengths gives different notes, humans have always been drawn to melody and percussion. Music transcends every label we give ourselves; even the most simple tunes bring all types of people together.
The concept of music as one of the universal languages of the world is one of humanity's oldest and has inspired artists along the way, none the least being Canada's Simon Doty, an aficionado of classic house and modern progressive. After the last few years of gracing Anjunadeep with a slew of forward-thinking EPs that drip nostalgia at their core, founding his RECESS imprint, and playing venues around the world, it's clear he knows more than many about how music is one of the core elements of the human experience.
Simon Doty's experiences have culminated in the complex simplicity that was his debut album Universal Language, released last week on the aforementioned Anjunadeep. This ten-track journey showcases house and progressive through the eyes of himself and his collaborators, and after its release, he took some time out of his extensive album tour to talk with us about what the concept means for him. Listen to Universal Language and read on for our chat with this electronic maestro.
Stream Simon Doty – Universal Language on Spotify:
---
Hi Simon Doty, congrats on the album release, mate! Tell us a little bit about how the album came together and what made you decide the time was right for you to create this body of work.
Hey! Thanks so much. It started as a concept. I always wanted to do an album that was going to come out as a full DJ mix. We had been talking to Anjunadeep about the idea, and then summer, I started working on the first tracks for it. Once a couple of the core tracks were in place, I started building the rest around them to make them fit together as a mix.
The title of the album feels like an apt one considering the way many feel about music, in general, but what does "Universal Language" mean to you?
I think music is a universal language because it's something that really brings people together regardless of where they are from, race, social status, etc. People who don't even speak the same language can instantly connect on a dancefloor just based on having a mutual love for the same music. 
One of our favorite tracks off the album is "Heat Of The Moment" with Ruth Royall. Can you dive into how this specific tune came to life and what it was like working with her?
Ruth is really great to work with. It all started when I remixed the Because of Art track featured her on vocals. I was such a big fan of what she did that we contacted her and ended up doing an original together called 'Tattoo,' which came out on Anjunadeep last year. The response was really good, so obviously, it made sense to have her back on the album. I'm sure we will do more together in the future. She's a great vocalist and lyricist and super easy to work with.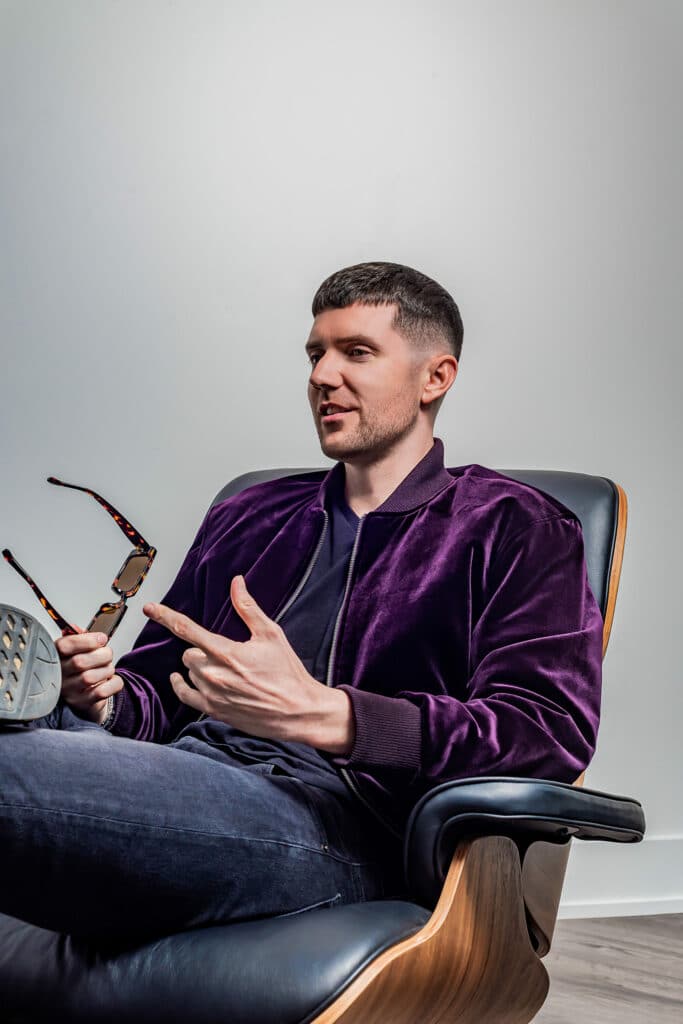 Collaboration is a common theme in your music. Are there any artists you're hoping to branch out and work with in the future?
I wouldn't say there's anyone I'm specifically targeting to work with. They usually happen organically, where you're mutual fans of each other and decide to try working on something together.
You're currently on the tail-end of the first phase of the Universal Language tour. What has being on the road taught you about yourself as an artist?
I think it pushes you to the limits sometimes when you are traveling non-stop and doing this many shows. I think the one thing I've learned is that I do really love what I'm doing and wouldn't want to be doing anything else. 
One of the surprises you had in store for fans was a secret performance in London that saw you spin the album live. What was that intimate experience like? Do you have plans for more special sets like this in the future?
Anjunadeep coordinated the whole thing, and it was a really special night. The vibe was off the charts, and I think we definitely plan to do more things like that in the near future.  
Finally, what are you hoping that people get from the Universal Language experience, and how do you see that shaping the next chapter in your musical career? 
I think I'm hoping that people really enjoy the dancefloor focus of it and enjoy getting back to the basics of what this music is supposed to be about. Going forward, it's just about continuing to push, evolve, and refine things. Standing up for the history and heritage and making sure that stays intact while pushing things forward. 
---
Follow Simon Doty:
Website | Facebook | Twitter | Instagram | SoundCloud