Fred again.. and Brian Eno join forces for their collaborative album, Secret Life, out now on Four Tet's label, Text Records!
---
The last two years have been an incredible ride for Fred again... The London-based producer and multi-instrumentalist connected the entire dance world with "Marea (We've Lost Dancing)" during the pandemic, dominated stages at festivals last year, and recently closed out Coachella with Skrillex and Four Tet while also performing an awe-inspiring Tiny Desk set for NPR. Certainly not a short list of accomplishments to achieve in such a short amount of time, he can now add "Release an album with Brian Eno" to the list.
Brian Eno is a legendary British musician, composer, and visual artist who, in his illustrious career, has produced alongside David Bowie, U2, Talking Heads, Devo, Paul Simon, and more. The two crossed paths in 2009 when Fred again.. joined an a cappella group that met at Eno's studio. Eno began mentoring Fred, and the two worked together on Eno's albums Someday World and High Life. Now, after all these years of mutual mentoring, Fred Again.. and Brian Eno are releasing their first collaborative album titled Secret Life on none other than Fred's PHM mate Four Tet's label, Text Records.
Out now across all platforms, the proclaimed "most beautiful album of 2023" is ready to be listened to in its entirety. An inevitable culmination of Eno's invention and Fred again..'s reinvention Secret Life taps into the well of creativity from both of their artistic minds. Eno's lush soundscapes paint visceral environments for the listener to drift off into, while Fred's airy and emotional vocals add space between the instrumentation. Unsurprisingly, the 11-track album is stunning from start to finish and should be listened to that way. Put on some headphones and allow yourself to melt into the whimsical sounds of Secret Life.
Listen to Fred again.. and Brian Eno's album Secret Life in its entirety on Spotify or your favorite streaming platform! You can also support the release by purchasing it on Bandcamp and their respective websites.
Stream Fred again.. and Brian Eno – Secret Life on Spotify:
---
Fred again.. and Brian Eno – Secret Life – Tracklist:
I Saw You
Secret
Radio
Follow
Enough
Pause
Safety
Cmon
Trying
Chest
Come On Home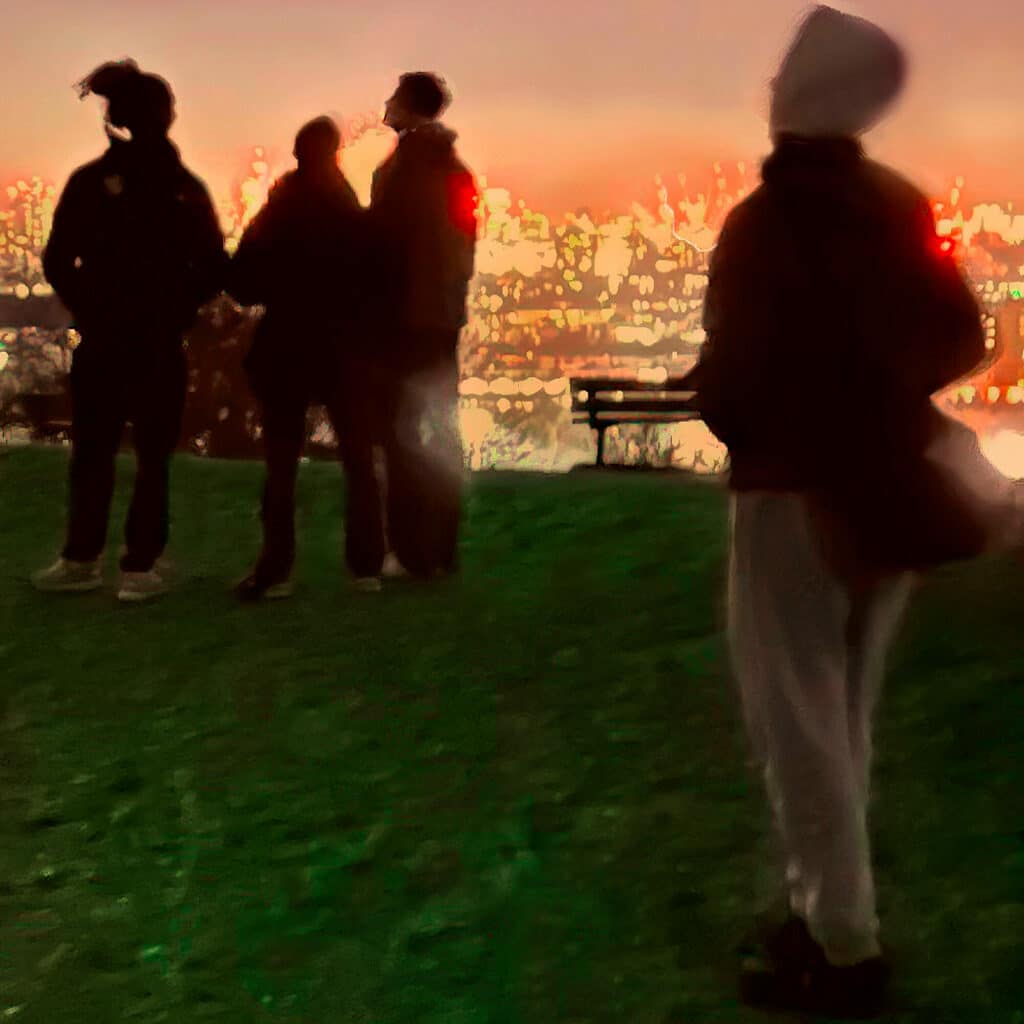 ---
Follow Fred again..:
Website | Facebook | Twitter | Instagram | SoundCloud | YouTube