With another edition of Coachella in the books, we're sharing our opinion on whether common assumptions about the festival are facts or myths.
---
For two weekends every April, our social media feeds and group chats get flooded with talk about one topic and one topic only – Coachella. It's one of the most buzz-worthy events out there, and whether or not you have attended the festival, it's fun to gossip about all the things related to the festival in Indio. There's always tons to speculate on, from what celebrities are in attendance and what performances are sure to be the best to which food vendors will stand out and how long the merch tent line will be.
The 2023 edition of Coachella had people talking more than ever, particularly surrounding Frank Ocean's weekend one headlining performance and subsequent withdrawal from his weekend two slot. Loads of drama unfurled following his set, and it felt like every music lover – whether they were a fan of his or not – piled into social media to give their opinion on the matter. But weekend two brought a different kind of discussion, with many expressing their excitement that Skrillex, Four Tet, and Fred again.. would be playing a surprise set and that it would be live-streamed for those at home to watch.
With all the conversation about Coachella that makes its rounds among the masses every year, many have developed their own assumptions about the festival. Of course, every assumption will vary in its degree of truth, and all will feature some level of nuance. But after attending the festival and gaining a new perspective, we're looking at five common assumptions about Coachella and whether they are fact or myth, in our opinion.
---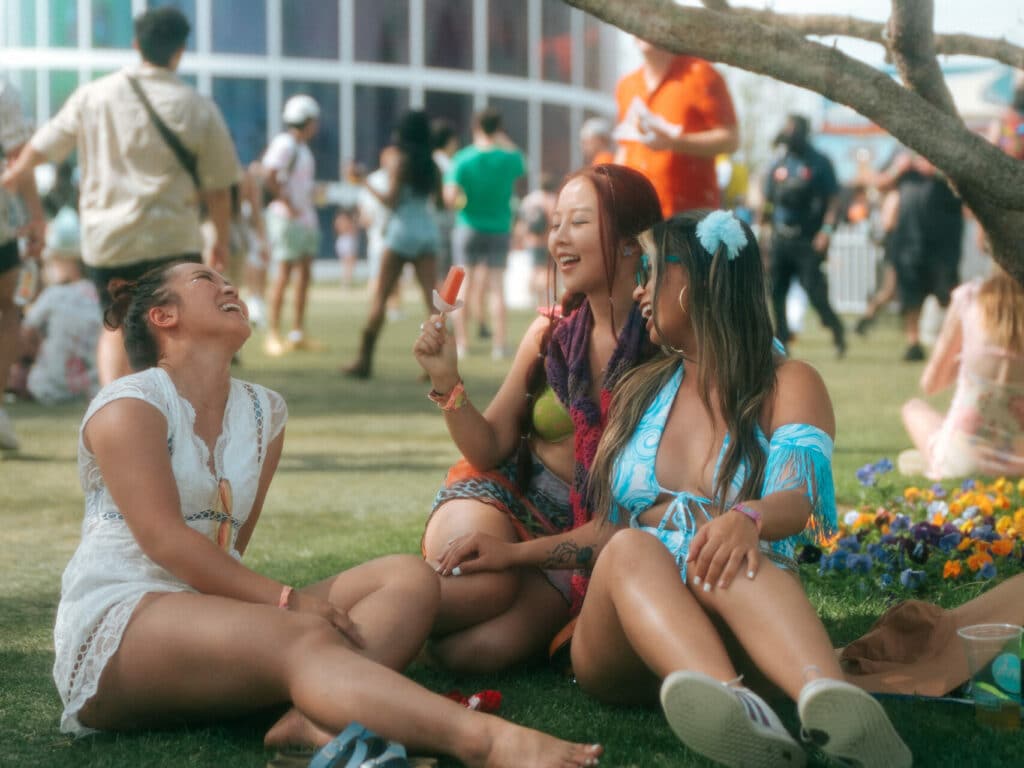 Assumption #1: People at Coachella are only there for the content, not for the music or the experience.
Despite what many might think, this assumption is a Myth. As with many festivals and large events, sure, there might be a handful of people in attendance who are only interested in showcasing their experience on their social media. But to make such an overarching generalization that everyone at Coachella is only there to show off for social media assumes that no one there actually cares about the music or the experience, and that's just flat-out, not true. From my personal experience, the energy was immaculate at nearly every set I went to, and it seemed like people were truly just stoked to be there – in fact, at some sets, there were hardly any phones out recording, and that was refreshing to see.
But it's also worth posing the question – does posting about an event like Coachella on social media inherently takes away from the ability to enjoy the festival authentically? I think when you're in the presence of such legendary music acts and gorgeous art installations, it's warranted to capture your experience and share it with the world if you want to. There's certainly a middle ground there – snapping some photos and videos is a great way to remember your experience, but focusing your attention on living in the moment and enjoying your time is key.
---
Assumption #2: Coachella will put a hefty dent in your wallet.
No matter how you look at it, this is a Fact. Not even taking into account the price of transportation, lodging, outfits, food, and more, you're already dropping a significant portion of your paycheck just to buy a GA ticket. And if you're wanting to experience any of the VIP options, you're looking at beaucoup bucks coming out of your bank account.
With that being said, there are plenty of ways to save when attending Coachella. If you get a car or tent camping pass, you can skirt the costs of a shuttle or rideshare service as well as save hundreds or even thousands that you would spend on lodging at a hotel or Airbnb. Better yet, take your group camping with you and split the price of the camping pass to save even more. Stock up on inexpensive food and drinks for your campsite beforehand, and you can avoid the high prices of food vendors at the festival. Rather than dropping a bag on new festival fits, opt instead to thrift them or make something creative out of clothes you already have.
At the end of the day, Coachella is going to be a sizable expenditure no matter what. Coachella is by no means financially accessible to all, and it is absolutely necessary to acknowledge the privilege of having the means to attend such an event. However, if you can splurge on a fun weekend-long experience filled with great music, it will be worth indulging in making some unforgettable memories.
---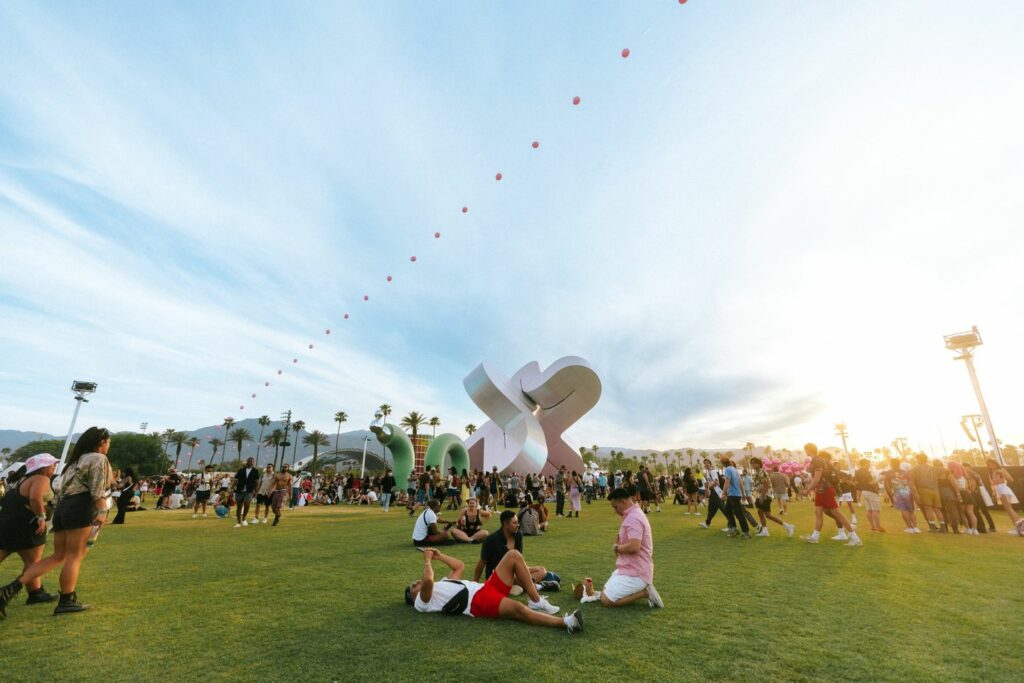 Assumption #3: The desert temperatures are a lot to handle.
Coachella takes place in the desert, so it's a Fact that the weather is going to take its toll. The sun blares down in the daytime with temperatures getting up into the 90s and even 100s, and come nightfall, and it can get chilly to the point of needing a jacket and long pants. But there are plenty of ways to beat the heat during the day and keep yourself warm at night.
To cool down during the day, bring a portable fan that you can wear around your neck or a handheld one to cool you down (just no fan clacking, please). Make sure you're drinking tons of water – bring your own refillable hydration pack or plastic water bottle into the fest, or buy one for just $2 on-site. Additionally, there are tons of places to go on-site if you need to hide from the sun for a bit – drop in and catch a set in the Yuma, Sonora, or Despacio tents and get treated to some air conditioning, grab a drink or a bite to eat in the shaded Indio Central Market tent, or even head into the merch tent (whether or not you plan to buy anything) and bask in the glory of the overhead fans.
All the more reason to camp at Coachella is having the option to walk back to your campsite and change clothes if need be, whether you're looking to change into something lighter and airier to help with the heat during the daytime or something warmer to keep you comfy when the temperature drops at night. If you didn't camp or can't leave the festival grounds for any reason, it might be worth bringing a big enough bag (one that stays within Coachella's bag policy) to store some extra layers should you need to put them on at night to keep warm, or even rock a pashmina around your waist that you can throw over your shoulders at night.
---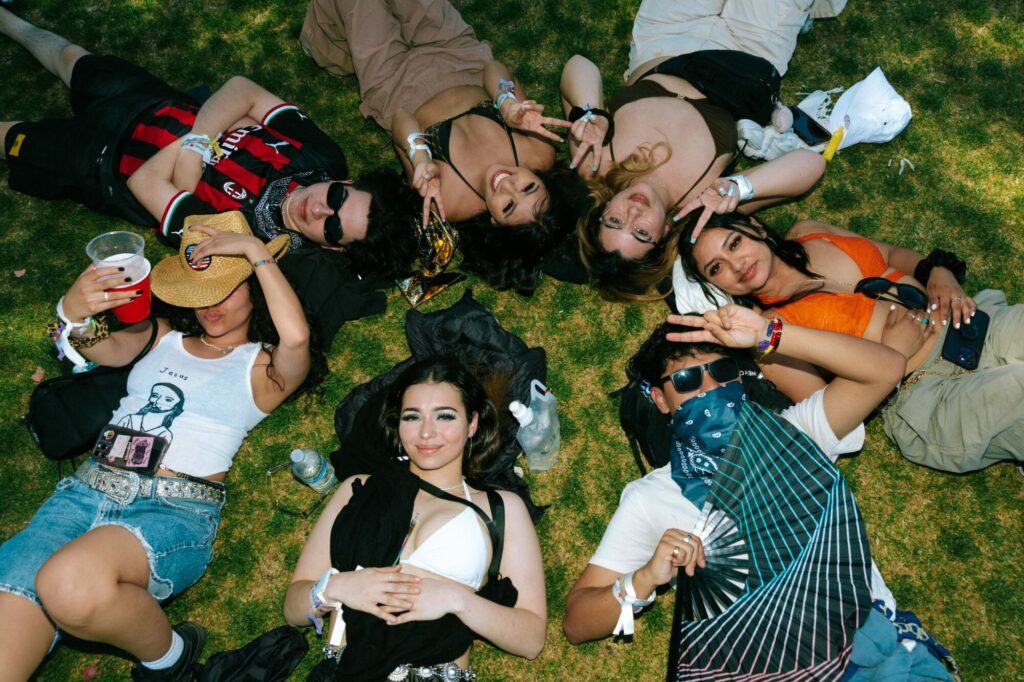 Assumption #4: Coachella is a competition of who is best dressed.
When loads of post-festival roundup articles, YouTube videos, and TikToks come out praising and criticizing Coachella outfits, it can be easy to think that Coachella is some sort of competitive fashion show, but this is a Myth. This idea can generate more pressure to spend unnecessary amounts of money on the best and trendiest new outfits, but in reality, not every festivalgoer is interested in looking fresh off the runway. A whole spectrum of looks can be found at Coachella, and not everyone fits the same mold – that's what makes it fun!
If going all-out and splurging on cute festival clothes is your cup of tea, then you should do what makes you feel good! And, on the other side of that coin, if dressing more practically or understated is the route you want to go, that's your prerogative too. The point is, no matter what you wear, wear it because YOU want to – not because you want to make a good impression on social media followers or fellow festivalgoers. People are always going to have something to say about what you choose to wear or not to wear, so express yourself in whatever way you like. Your main focus should be enjoying the music, company, and overall experience; besides, no matter what clothes you wear, it's all going to get covered in sweat, dust, and sunscreen anyway.
---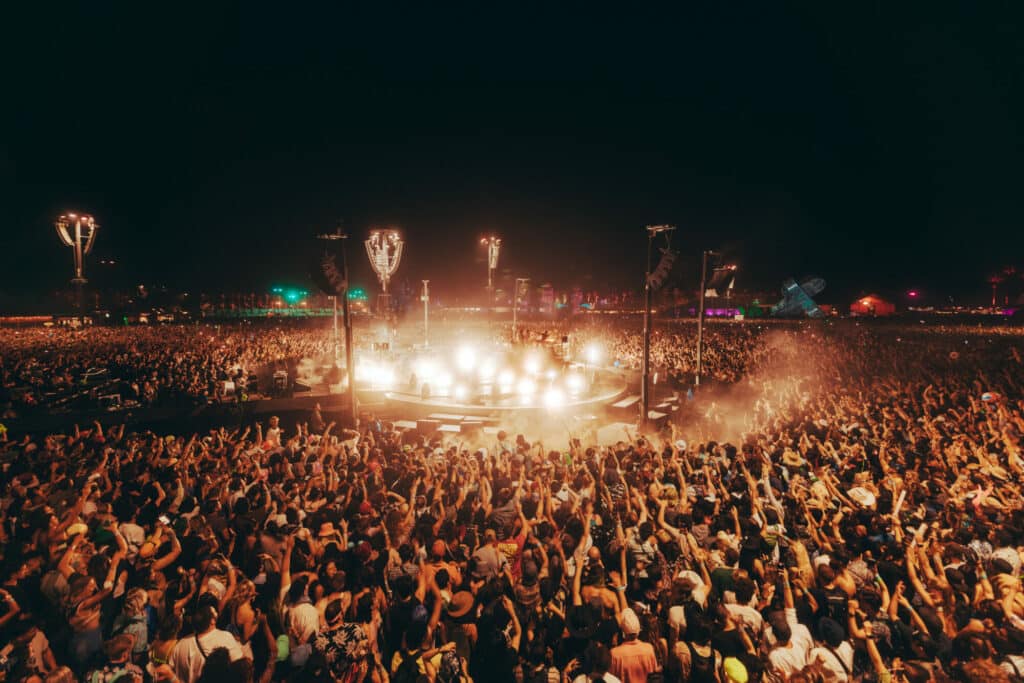 Assumption #5: Weekend one is better than weekend two, or vice-versa.
Many Coachella attendees continue to argue over which weekend is better, but this is a Myth because both are great experiences. Sure, attending the first weekend means you get to see all of the coveted acts before everybody else, you get the first look at all the festival has to offer that year, and of course, you get fresh grass. But with the exception of special guests, you get the same lineup, the same amenities, and nearly the same experience on the second weekend that you would get on the one prior.
Either weekend is no better than attending the other. There are pros and cons to both; for example, while weekend one may have more logistical or technical errors surface that can be fixed for weekend two, weekend two may have more rampant dust to deal with. But don't let your FOMO get the best of you because when it's all said and done, you will have a great time whichever weekend you decide to attend. It's all about what works out best for you and your schedule.
---
Follow Coachella: