Lightning in a Bottle is a magical playground where the experience will leave you feeling more inspired than ever!
---
Lightning in a Bottle struck me as an event with a wealth of inspiration from the first lap I ever took around the festival. The venue is transformed by eye-catching builds, thought-provoking art, engaging workshops, transcendental music, and communal spaces where attendees are free to express themselves, be vulnerable, and lean into the synchronicities of life.
Since its earliest editions, Lightning in a Bottle has been a place where you go to lose yourself and subsequently find yourself in the process. Inspiration can be found everywhere, and the best way to tap into it is to be a present and active participant in the vast range of experiences the festival has to offer. So let's dive into some of the aspects that have stood tall from past editions.
Leading the experiences is the music.
One of the biggest reasons people attend Lightning in a Bottle is for the music and its power to heal, set free, and inspire. Seeing your favorite artist, hearing your favorite song, and sharing those moments with the people closest to you is heavenly. After the dust settles, many of the core memories forged at Lightning in a Bottle will have been rooted in the music. Whether the music unlocks a truer part of you, inspires you to learn an instrument, or simply inspires you to live in a more light-hearted way, it will find a way to impact your daily life post-festival positively.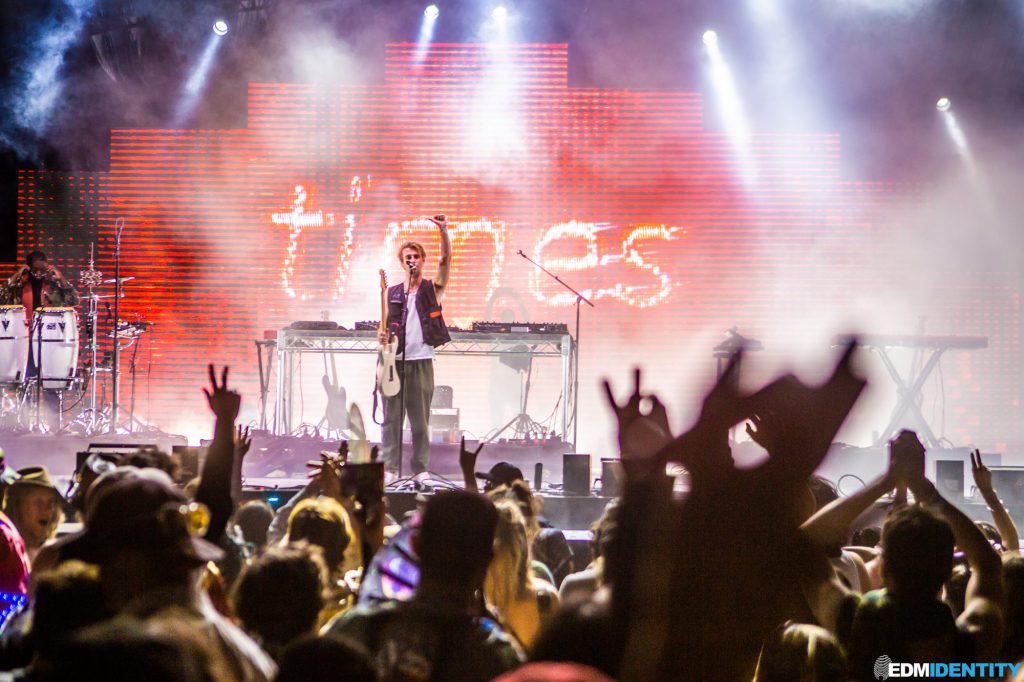 When you need to take a break from the music, Lightning in a Bottle has many different offerings to participate in, from the learning kitchen and yoga to guided sound healing.
Let's take a deeper look at sound healing, where a unique environment is created. You take your shoes off to ground yourself, participate with attendees whose intentions align with yours, and are guided through a meditative exercise that connects you to your breath, taking you deeper into a state of relaxation. In these moments, you sit with yourself, free of festival stimuli, and begin to navigate your soul. This presentness is where one might start to have moments of clarity, a true breakthrough, where you are able to jump back into life post-festival with a renewed sense of purpose and direction.
As a creative, inspiration can be found in every single stage-build, structure, painting, or workshop. Builders, painters, teachers, and artists from all walks of life contribute their time and honed skillsets to elevate the Lightning in a Bottle experience. No matter where you find yourself wandering throughout the festival, you are bound to cross paths with a piece of art that will shift your perspective or inspire you to tap into your own creativity. Keep your head on a swivel, check out the art walks, and participate in the wacky performer's skits because you never know what might just suddenly fill you with inspiration (shoutout to the Lightning Inn from my first Lightning in a Bottle in 2016).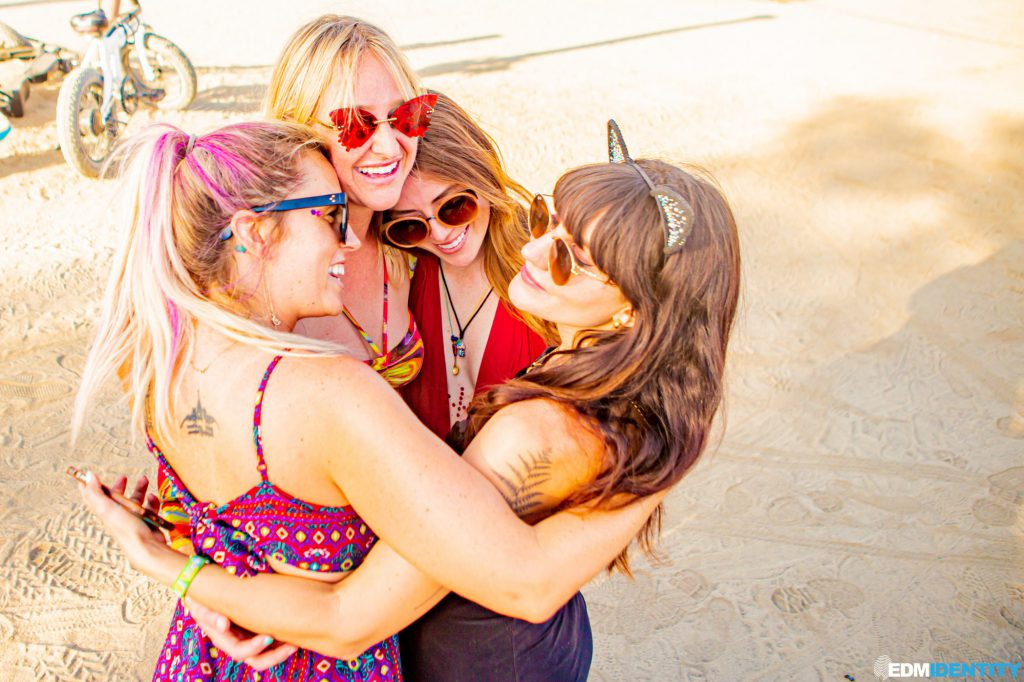 Lastly, Lightning in a Bottle is as special as it is because of the people.
When you gather thousands of people in the same space with similar values, like a love for music, freedom of expression, radical inclusion, environmental sustainability, and an innate sense to care for one another, the entire space vibrates at a higher frequency. Deeper connections are made while you are at Lightning in a Bottle because everyone is there to be themselves, enjoy the music, and escape the rigamarole of "real life."
Lightning in a Bottle gave me my best friends, provided me with countless opportunities to see my favorite artists with my brothers, and left me with very fond memories that fill me with joy when I think back on them to this day.
There are some festivals where you leave utterly exhausted, and while you certainly will need to decompress, Lightning in a Bottle will leave you feeling more inspired than ever.
The festival is just a few short weeks away, so be sure to check out everything Lightning in a Bottle has to offer on their website. In addition to the music, sound healing, art, and people, there are vendors, fire dancers, roller rinks, green teams, community leaders, and more to discover. Take a trip to Lightning in a Bottle and see for yourself!
---
Follow Lightning in a Bottle: