Sharlitz Web steps deep within the lessons of life and mental health for inspiration on her latest EP, Plexured Minds – out now on WAKAAN!
---
Sharlitz Web has been an inspiring powerhouse of passion ever since she set foot on the scene a few years ago. Constantly implementing real life into her music, it comes as no surprise that her latest EP, Plexured Minds, once again brings life lessons in easily digestible soundscapes. Plexure is the act or process of weaving together, and Sharlitz Web has perfectly intertwined mental health with the tools and teachings that come with it for a release that she describes as "the dark playground of my own mind."
Out now on WAKAAN, the four-track EP flirts with emotive, hard-hitting beats that will feel different to listeners according to their life experiences. The overall theme for Plexured Minds is inspired by one's ability to adapt to life's lessons and persevere to make tomorrow better, much like a spider does to its once-ruined web. Listeners will feel trapped in the web of the artist's world as it's expressed in the intricate intertwining of elements from downtempo to complex basslines. The mixture of high to low tempos perfectly represents the whirlwind of energy that we call the human experience.
The first track, "Web Works," encompasses transformational growth. Working with the powers of understanding, it's as if you've built your interworking web back up with the reinstated confidence one deserves. But when "Entangled" arrives, unsettling feelings of being watched creep over you. As the first drop plummets into dark territories within, you wonder if you'll ever see the light again.
Then, once the sense of safety has washed over, and the urge to "Stay" becomes impossible to ignore. This track has many layers, as if you are diving deep within your traumas with a guide to hold your hand. As we near the end, you might feel so "Far Away" from all reality as low vibrational frequencies surround your wounds. After some self-reflection, beams of sonic energy gravitate you closer to healing with each uplifting word that escapes the lips of an angel.
With summer in our sights, now is the perfect time to find inspiration from the sun and rise to new beginnings. Plexured Minds is a guide that proves that life may have highs and lows, but you're strong enough to overcome anything. Listen to the EP on your preferred streaming service, and follow Sharlitz Web on all of her socials below to see what she's up to next!
Stream Sharlitz Web – Plexured Minds on Spotify:
---
Sharlitz Web – Plexured Minds – Tracklist:
Web Works
Entangled
Stay
Far Away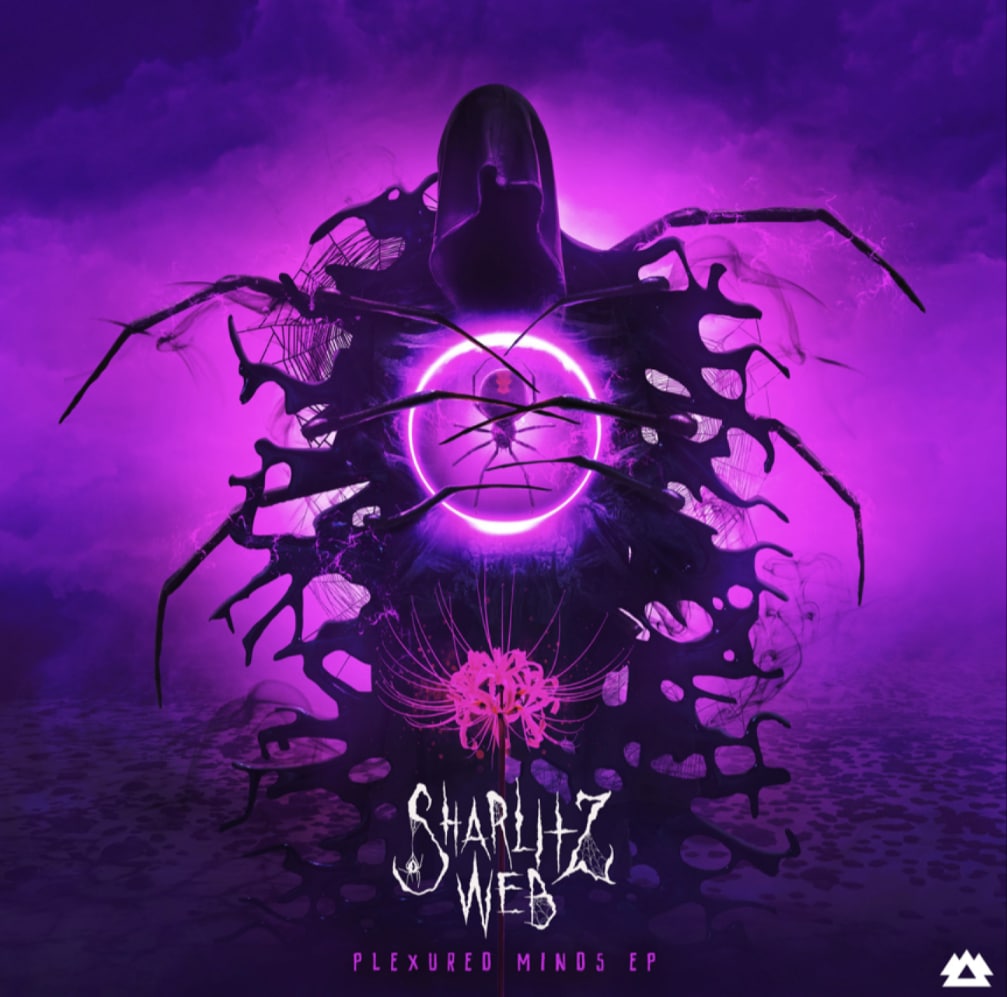 ---
Follow Sharlitz Web:
Facebook | Twitter | Instagram | SoundCloud