Medasin delivers a thoughtful reminder for everyone not to be Always in a Hurry with the release of his latest album.
---
Fans of Medasin have patiently waited for another album from the brilliant creative ever since the release of RIPPLS in 2020. Now, those calls have been answered with the release of Always in a Hurry, a collection of ten thought-provoking tracks that envelop you in a dreamscape of contemplation and wistfulness. Not only does this album represent Medasin's continued growth as a musical composer in the electronic music space, but he also shows off his mastery of musical elements on each track found within it.
The album's first two lead singles may already be familiar to listeners – the titular track "Always in a Hurry" followed by "Star Song," which introduced us to the soundscapes carried through the remainder of the release. In fact, the latter of the two felt like listening to a jazz-infused avante-garde concert. Now, with the full project in front of audiences, it is safe to say that characterization of that listening experience applies across the LP.
Always in a Hurry is a lofi pastiche combining structural elements from drum and bass, hip-hop, and jazz, while layering in classic instruments, like horns, saxophone, and piano, with contemporary electronic elements like carefully created synths, arpeggios, and effects. Infused with warmth and aesthetics that bring to mind a room filled with natural wood and light or maybe a half-dazed drive down the Pacific Coast Highway with the sun on your shoulders, this album lulls you into an important sense of comfort and safety that can be hard pressed to find in these times.
One major standout from the release is "Up and Down," a soothing track that highlights a classic jazz drum pattern and beautiful piano melodies that somehow feel complex and simple simultaneously. Another fun one is "Elevator Music," which seems to riff on the classic joke that music of this style may come off as 'elevator music,' and makes a cheeky twist on that premise with exciting energy.
Always in a Hurry is Medasin's most mature project to date, and it is a joy to hear the depth in every track and see the thoughtful themes in each visualizer that incorporate abstract visuals with a warm black and orange motif, all of which can be found on his YouTube channel. It's clear that he has his most authentic foot forward, and we can't wait to see what's next.
Listen to Always in a Hurry on Spotify, download or stream the album on your favorite platform, and don't forget you can even purchase the full LP on vinyl today!
Stream Medasin – Always in a Hurry – on Spotify:
---
Medasin – Always in a Hurry – Tracklist:
Always in a Hurry
Star Song
Stretch
I Feel Strange
Aidan's Tempo
Anatole's Interlude
Up and Down
Hymn
Elevator Music
Open Up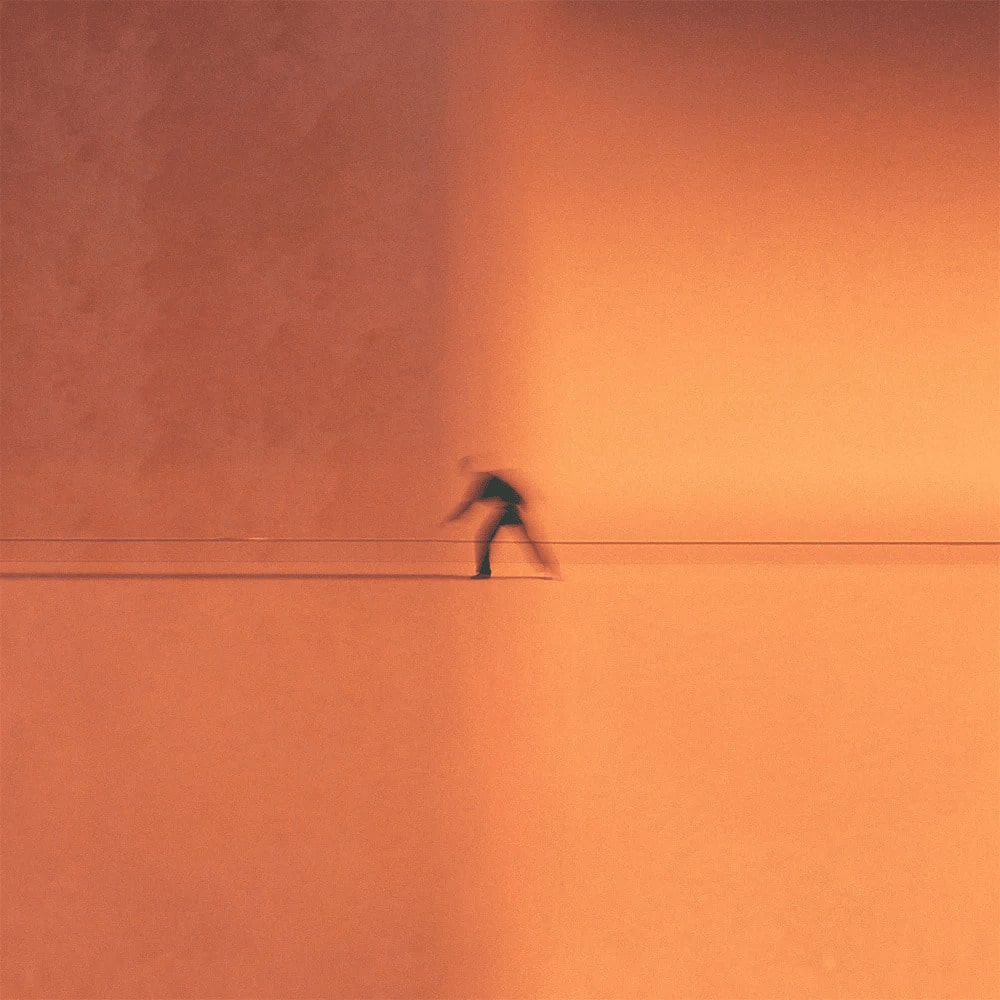 ---
Follow Medasin:
Facebook | Twitter | Instagram | SoundCloud | YouTube