Mauro Picotto sat down to discuss his history in the scene and its recent changes, his latest album From The 80s Til Now, and more!
---
Decades spent in any industry helps define expertise. From engineering to music, from painting to legal representation, if it's ever in doubt, we seek the expertise of those who wield knowledge over years and years in any field. Why? Simply because those individuals breathe life into whatever they touch by remaining part of that field. Few individuals can speak of wielding electronic music passion for nearly four decades, but Mauro Picotto can do just that.
Mauro Picotto, a young Italian back then, got his start in 1984. During this time, he's released countless tracks and albums, some under his name and others under various projects, while also playing some of the scene's top festivals. But more recently, he explored the storied history of his career on a new album titled From The 80's Til Now. This new work features 11 tracks that capture the essence of the years of his career and a long "Meganite" mix that breathes the energy of his club experiences.
In celebrating the release, we sat down with Mauro and explored the varied history of his career, the changes he's witnessed over the decades, and of course, the joy of this new album. Listen to From The 80's Til Now on Spotify or your preferred platform, and enjoy this look at history with Mauro Picotto!
Stream Mauro Picotto – From The 80's Til Now on Spotify:
---
Good day Mauro. Thank you for taking the time to sit and discuss your career and new album with us. Let's start with something simple – your new album celebrates your roots to the present. What aspects are you most proud of as you reflect on its release? Is there anything that surprises you looking back in time?
Honestly, there's nothing that really surprises me. I have been a very lucky man in that I have never considered anything I've done in my career 'work'. It's always been my passion. And that's the same with the album. This is a celebration of the two sides of what I love musically. The first half is the producer side of me: making tracks that I would like to hear, maybe on the radio or in general life. And the second is the club, underground techno side of me: what I would like to hear when I go clubbing. I feel like there aren't many producers who can occupy both sides of this spectrum at once, so that's definitely something I'm proud of. 
What atmospheric elements did you want to capture when crafting the unique seven-track mix of the "Meganite" DJ Mix for the album? How does the mix correlate with the long-running Ibiza club experience?
"Meganite," for me, was always about the live experience of music in a club. Not to dismiss these tracks individually, but it's much more about the journey as a whole than any track in particular. This is the music that personally I would like a DJ to play when I'm in a club, so they are more reflective of me as a DJ than as a producer. I make this music for me to play and for others to play – as building blocks to create their own unique vibe and atmosphere, which is something that has been key to the success of Meganite over the years. 
Given your long history on the island, how have things evolved over the decades for you as a DJ, and perhaps as you look at the industry as a whole?
Definitely – it has changed massively. In some ways, it's almost unrecognisable. It was close to four decades ago that I first started Djing, so the biggest change is just the number of DJs and the vastness of the scene globally. And yes, the music has changed, but actually, it's more noticeable what happened around the music than the music itself.
Now there is an entire industry not just about the music but around how it's promoted, how artists promote themselves – everything is a lot more surface-level now. DJs aspire to be celebrities often, and it's way more about how someone presents themselves and the music they make, more than any ability to DJ. That's not the case for everyone, of course, but that's probably the biggest change I've seen.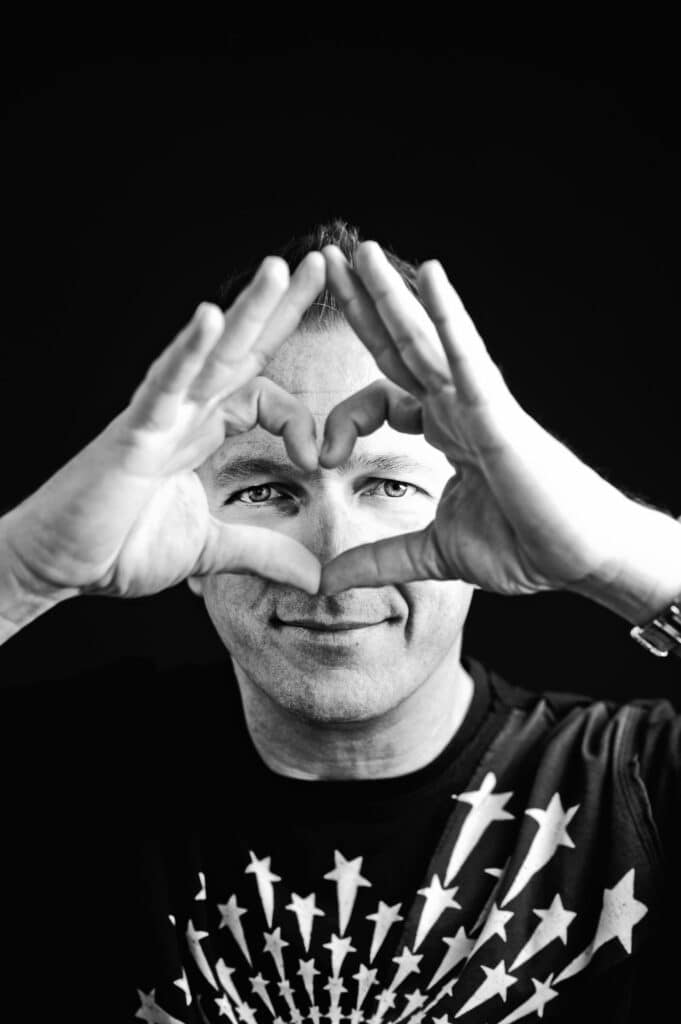 Although a more obscure element of the DJ market today, you had a successful run in the World DMC Championships all the way back in 1988. Certainly, performances morphed over the decades, but what do you carry with you from the days of old into the present as a performer?
It was a fascinating world to come into and learn your craft. Then it was all about technique – and as playing with vinyl was way less forgiving than the various ways you can DJ today, you had to be a lot more precise. It's disappeared to a large degree now, some of the art has been lost, and DJs are occasionally more jukeboxes than anything else. Personally, I still take the same approach when I was learning, but obviously, like most people, I play digitally now. For me, the most important thing, though – even above any technical ability – is selection, and I don't think that will ever change. 
One thing that seems to happen a lot more these days is you have two or three DJs playing together, which is really something I never understood. Not in a critical way – I just can't imagine how I would properly go about building a set if I only played every third record. I understand why people like it as it looks more impressive, and it's more like a band vibing off each other, but I think that's more of a performance than a true DJ set. 
You also served as a tastemaker over the years, managing labels as A&R on immense brands like BXR and Alchemy. When you look at the tracks you signed and perhaps the sounds that captured your ears, are there any specific elements you could pick out that made something worth signing? Are there any memories of your time with these labels that you would like to share?
I'm sure that any A&R will say the same, but it's really hard to express exactly what it is you listen for. It could just be one tiny element of a track that catches your imagination or you think will make it stand out. It was a great time – again, it never felt like work because even before I worked as an A&R, I would spend all my time listening out for new music and artists. I think what is important is spending time on the road, though, as seeing how other people reacted to the music, especially in a live setting. I don't believe it's a job you can do truly well if you're just sitting at a desk listening to music in your headphones – you have to experience it.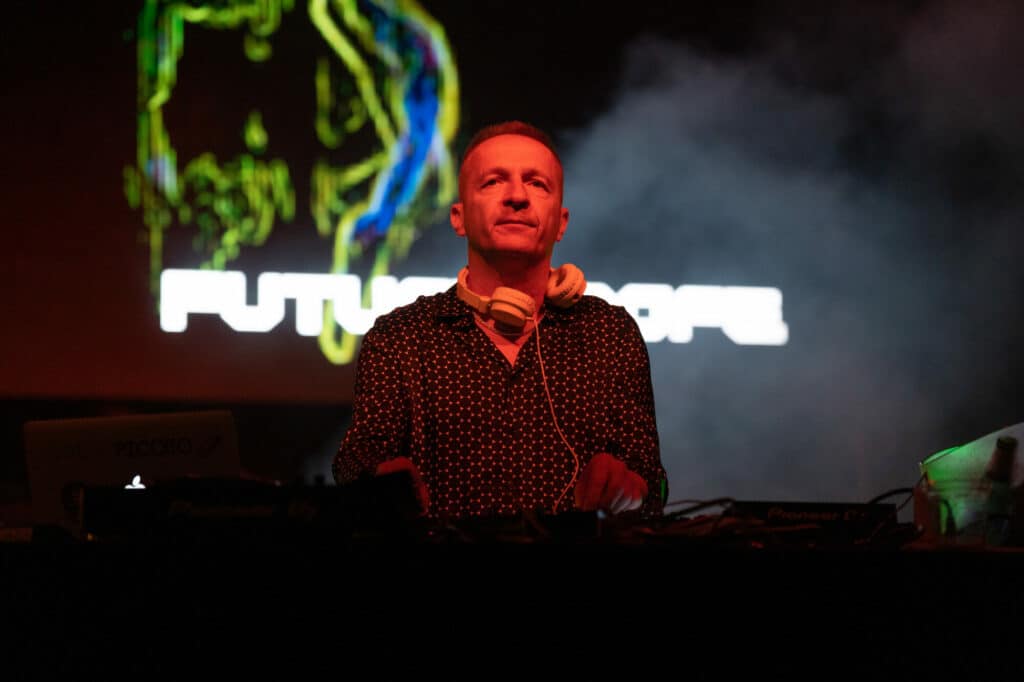 Moving beyond music, do you partake in any activities or hobbies that keep you sane, make you laugh, or expand your soul as a person in this hectic world? How do you balance musicianship with these hobbies?
My boys are really into football, and my daughter loves dancing, so I spend as much time as possible making sure they have the opportunities to do what they love. So in effect, their passions are now my passions. I've been so lucky to be able to follow my dream for so many years, so I'm happy to have slowed down a bit in recent years to give myself more time with my family and allow them to realise their own dreams.
For a bit of fun insight into Mauro as a person, what's your go-to comfort meal? Do you have a snack or a keepsake that follows you around the world/during tours to remind you of home?
To be honest, I have been away from where I grew up since I was 20, and a lot of that time has been spent on the road, so I don't really think of one place as my 'home' – or at least I haven't for a while. Now 'home' is where my family is – I'm happiest when I'm with them. In terms of food, I have always loved BBQ and sushi – especially if I'm in Japan, where they do it really properly! 
Finally, what's in store for Mauro Picotto in the coming years? Do you ever wonder when you'll stop as a DJ or what might drive you to stop producing now that your career spans nearly forty years? 
That's a hard question to answer, as who knows what will happen in the future. I have cut back a lot on DJing; I maybe do it 3-4 times a month now, as I just don't want to spend that much time away right now. But the thing is, I still love it. I said earlier that it never felt like work, and that's still true. Same with producing. I go into the studio because making these records makes me so happy. If I ever get to a place where I'm not enjoying the process, then it will be time to stop – but I don't see it happening any time soon.
---
Follow Mauro Picotto:
Facebook | Twitter | Instagram | SoundCloud | YouTube