Left/Right offers a dynamic range of rave-forward sounds with the release of his sophomore album, Big Rave Energy.
---
Los Angeles-based artist Left/Right is a man of many trades and has put his passion into everything he's done, whether that's producing, DJing, teaching, or exploring visual arts. On the music side of the spectrum, this has culminated in releases that have landed labels ranging from mau5trap and Confession to Bite This and IN/ROTATION, all while he's managed his own imprints, CONDUIT and BRØKEN. He's also showcased his skills behind the decks at some of the world's biggest festivals while hosting CONDUIT events, including a collaborative edition with Boiler Room last year, to show off his skills as a true curator of talent.
The latest achievement for Left/Right has arrived in the form of his sophomore album, Big Rave Energy. Created in the midst of the pandemic and beyond dynamic at its core, this 11-track release can be seen as a love letter to all things electronic music from this creative's mind. Not only does Left/Right dive into the realm of breaks and UK Garage for the soundscapes found on this album, but he goes beyond the norm by layering in touches of trap, drum and bass, and even some electronica.
It was a longer road to get here than I'd like to admit, including many attempts and hardships. This grouping of tracks definitely started for me during the pandemic – at that time, my studio space shut down, I lost much of my team, labels went on full stop, and I moved cities. I probably wrote 25 tracks and honed it way down to 11. It was a difficult evolution for me personally, but through all of this, my focus came back to what I really love about music and rave culture – a sense of wonder, power, and connection.

Left/Right
The genre-bending nature of this album was put on display earlier this year with the release of "Deeper" with E.R.N.E.S.T.O, "Put Down The Gun" with Dread MC, and more recently, "Never Slow Down." The first two are breakbeat-forward gems that are sure to ignite a fire in the soul of any true raver, while the third is a drum and bass roller with perfectly placed vocals that creep in and out of the track for added ambiance.
Two of the bigger standouts on Big Rave Energy feature sultry vocals from Denitia. The first, "Forget About It," sees Nick Van House added into the mix on the production end, with the result being a heater that will hypnotize your soul and force your feet to shuffle along with it. The second track, "Waiting," arrives toward the end of the album and adds another layer of emotional goodness that hits deep.
There are some other fantastic tracks found on this album as well. The title track opens the album properly with a perfect sample and quality breaks that help set the tone for what's to come in the rest of the ride. "Windows" sees Left/Right team up with Reginald for a fun track that brings that nostalgic sound from the operating system into the mix while contrasting it with a deeper bassline and breaks for added measure. And "Need U" with Isenberg is an absolute stomper of a drum and bass tune with its fast-paced energy yet overall uplifting atmosphere.
Don't sleep on this album from Left/Right; it's a true treat for anyone who loves everything about the rave and is yearning for something fresh and exciting to listen to. Get your dose of Big Rave Energy by streaming the album on Spotify or your preferred platform, and follow Left/Right on social media to stay in the know on future releases and shows.
Stream Left/Right – Big Rave Energy on Spotify:
---
Left/Right – Big Rave Energy – Tracklist:
Big Rave Energy
Deeper (with E.R.N.E.S.T.O)
Windows (with Reginald)
Forget About It (with Nick Van House and Denitia)
Put Down The Gun (with Dread MC)
Deluge
Never Slow Down
Need U (with Isenberg)
The Way
Waiting (with Denitia)
Guide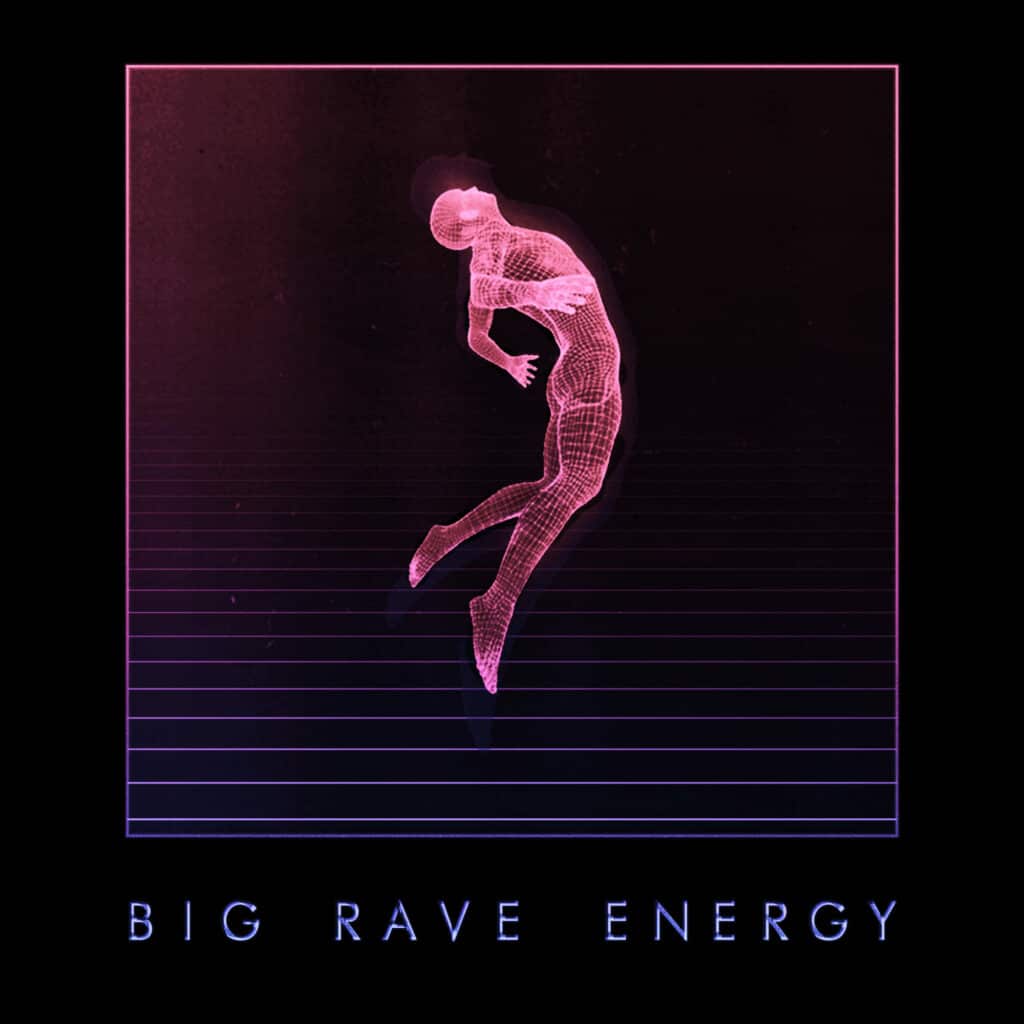 ---
Follow Left/Right:
Facebook | Twitter | Instagram | SoundCloud | YouTube