The latest release from juuku, Lavender Dreams & Scarlet Nightmares, has officially landed on DIM MAK with some serious stunners!
---
Bass music lovers on the hunt for one of the most dynamic releases in the scene should look no further than the sounds coming from juuku. This talented artist has dropped off tracks ranging from absolute heaters to emotion-fueled rides over the past few years as he's made his way to labels ranging from Subsidia and Sable Valley to Ophelia and Moving Castle. His more recent home has been made on DIM MAK, signing to the label earlier this year and dropping the news that his sophomore EP would land on the imprint.
Just a few short months later, Lavender Dreams & Scarlet Nightmares has finally arrived for fans to feast their ears on – and it's yet another solid helping of tunes from juuku as he showcases both sides of his creative mind. The album's name stems from his experience with synesthesia, the phenomenon in which colors are seen when listening to music. For juuku, he sees red or purple when making music, including the tracks he created for this EP.
For my art, and the universe I've been building with it, the lavender side represents the beautiful, wondrous atmospheric side of juuku, while the scarlet side represents the darker, chaotic worlds that I create. This EP is my first foray into exploring both sides of this universe, across multiple genres, trying to find myself in different parts of these worlds so that I could share it with you.

juuku
"Moonlight," juuku's collaborative track with Gianni Taylor, was the first taste of the soundscapes found on Lavender Dreams & Scarlet Nightmares, while follow-up singles "Without u" with Holywatr, "No Turning Back" with Namelle, and "Lockup" with NEWYON deepened his sonic realm even further. Now, the remaining tracks have arrived, and there's plenty more to explore. This includes "Lavender," a gorgeous tune that features sultry vocals from Jolina Elish, and "Wait For Me" with echod that delivers some heavy bass drops that inject energy straight into your veins. Additionally, juuku also gifted fans with an acoustic mix of "Without u" as an added bonus to bring the collection to a close.
Listen to Lavender Dreams & Scarlet Nightmares on Spotify or your preferred platform, and stay tuned for more from juuku by following him on social media!
Stream juuku – Lavender Dreams & Scarlet Nightmares on Spotify:
---
juuku – Lavender Dreams & Scarlet Nightmares – Tracklist:
Moonlight (feat. Gianni Taylor)
Lavender (feat. Jolina Elish)
Without u (feat. Holywatr)
Wait For Me (with echod)
No Turning Back (feat. Namelle)
Lockup (feat. NEWYON)
Without u (Holywatr Acoustic Mix) – Bonus Track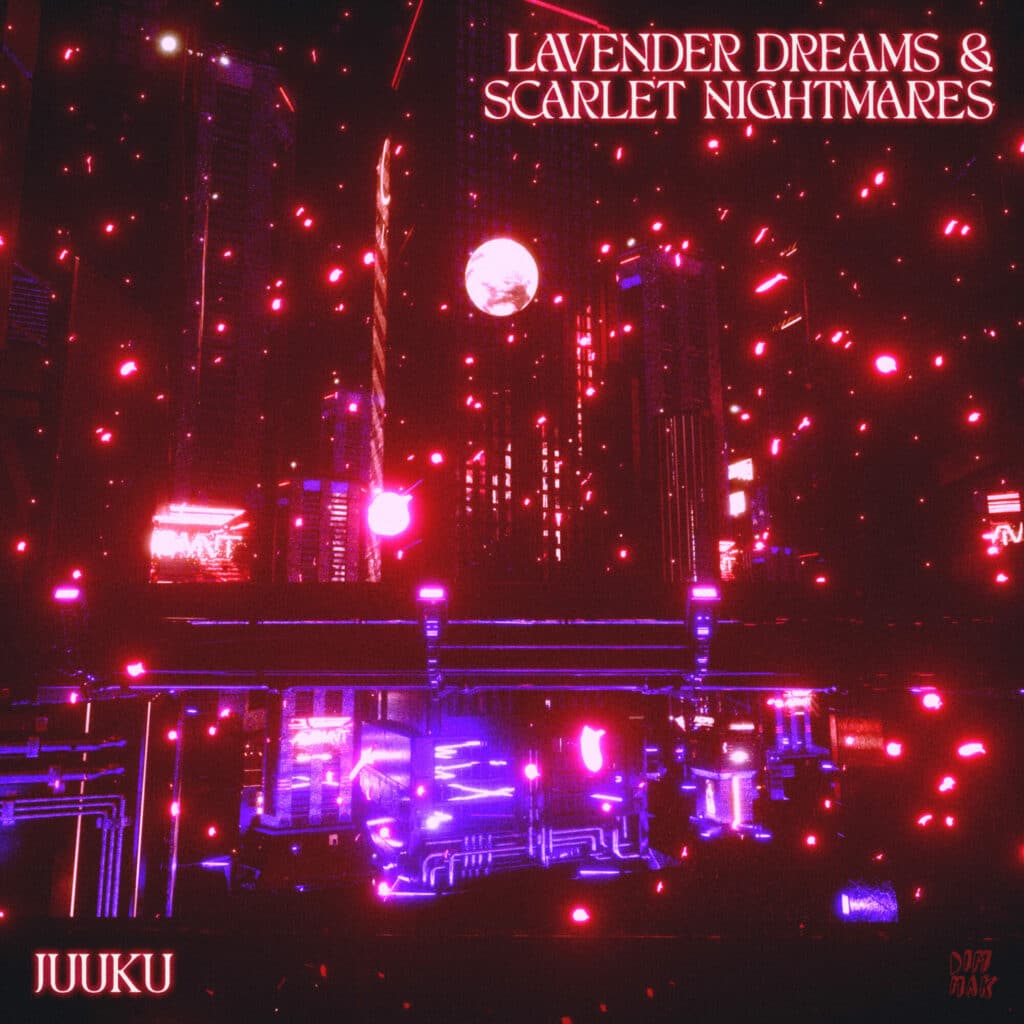 ---
Follow juuku:
Facebook | Twitter | Instagram | SoundCloud | YouTube