Get ready to show up, show off, and stay hydrated at your next festival with our top choices for hydration packs for this year!
---
If there's one thing that can make or break your festival experience, it's a hydration pack. Whether you're staking out at the rail and need to hold as much water as possible, or it's getting cold in the evening, and you need to grab that extra jacket you packed. There are so many types and brands of hydration packs out there that we made it easy to sort through by presenting you our top choices for hydration packs this year.
Many of the same brands continue to stay a popular choice, such as Camelbak and Lunchbox. However, many brands, like RaveRunner and Vibedration, are starting to entertain more ways of getting creative with your look by including disco lights, wired lights, and new skin designs. Of course, as with any festival, remember to check the requirements and prohibited items list to ensure your bag will be let in. Things to check include bladder capacity, pack size, and whether it needs to be a transparent material.
Read on to find out which hydration packs are topping our list this year. Leave us a comment on Twitter with which one you're planning to rock the festival season with, and don't forget to tag us in your photos – and as always, remember your earplugs!
Essential Festival Hydration Pack Picks for 2023
---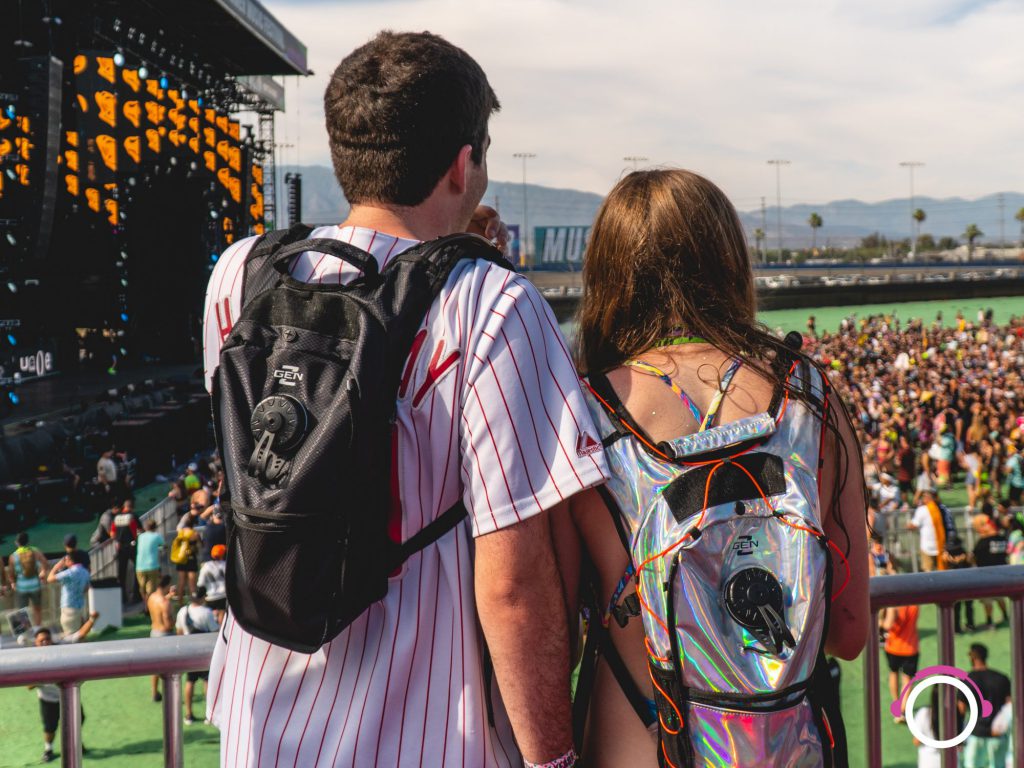 RaveRunner by GenZ
Topping the list, we have the RaveRunner Hydration pack, known for its incredible anti-theft security measures and sleek design. Made out of slash-proof ripstop nylon, the materials are durable and can sustain any attempt to tear through. But surprisingly enough, being durable doesn't mean it isn't comfortable. With adjustable straps, lightweight material, and reachable pockets, this pack sets the bar for festival hydration packs.
One of the most significant features surrounding the RaveRunner Hydration pack is how customizable it is. As festival attendees go, being creative and unique is an essential part of the scene, and being able to design your pack is pretty cool. For example, you can choose your specific print skins to screen on the outside of your bag or add EL Wire and sound reactive UnderGlow Disco Ball. Additionally, there's a new clear option to accommodate venues that have new security policies. Check out our review on how the RaveRunner handled EDC Las Vegas!
Pictured: RaveRunner by GenZ – $81 via LiveGenZ.com
---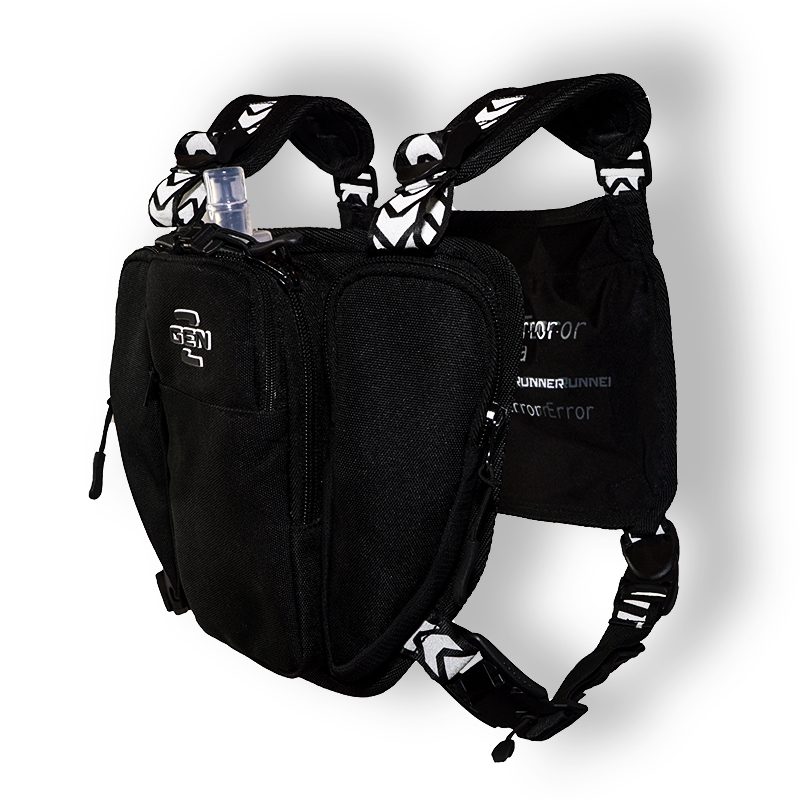 RaveRunner X/Rig Ultra Running Chest Pack
The RaveRunner X/Rig Ultra Running Chest Pack is an up-and-coming popular alternative for a twist on the average hydration pack. This chest pack helps eliminate any chafing that happens with regular backpack-style packs. This pack contains three pockets, multiple straps to attach items, and a 3M reflective front to spot quickly.
One of the most excellent features of this pack is that because it's located on your chest, there's no chance of theft occurring since it's in view the whole time. Hydration-wise, this bag can hold 17oz of liquid, and additionally, the water spout is located directly below the chin for easy access throughout the festival. Though this pack is advertised as unisex, I'd be wary of women with a bigger chests as this pack might be a bit more uncomfortable than others.
Pictured: RaveRunner X/Rig Ultra Running Chest Pack by GenZ – $69 via LiveGenZ.com
---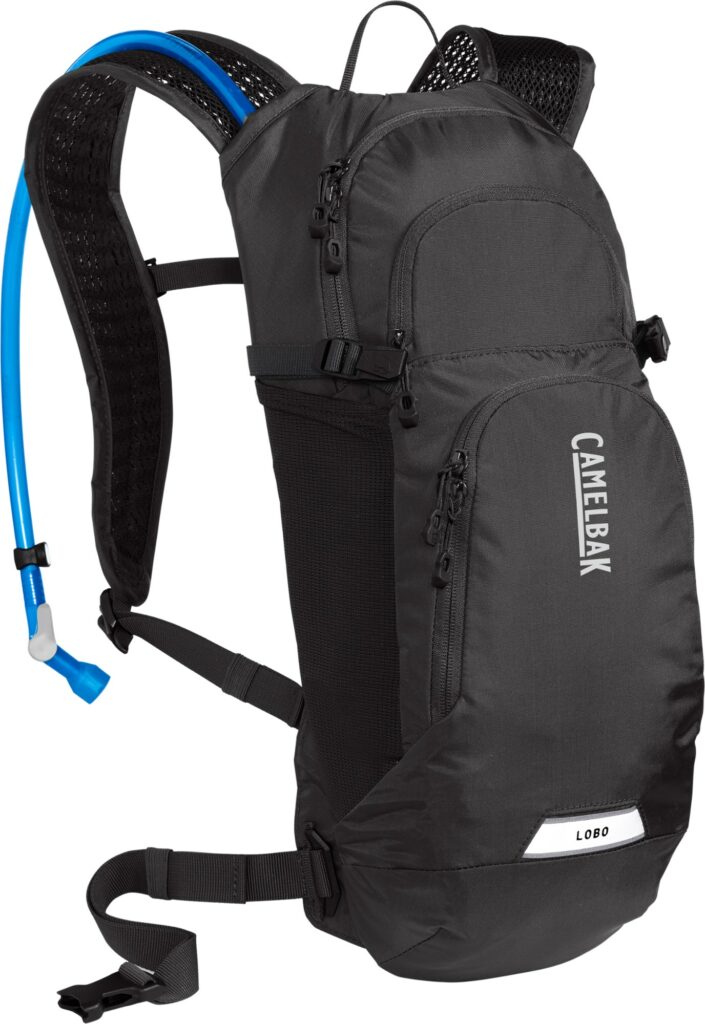 Camelbak Lobo
For those looking for a hydration pack that perfectly doubles as an everyday hiking pack, the Camelbak Lobo is an excellent two-liter reservoir. As far as comfort goes, this pack supports a back panel to make it easier on the back and ventilated harness to ensure breathability during long festival days. This pack also contains many pockets of all sizes and a magnetic tube to hold the water in place.
Though the bag is a bit pricey, the quality is worth it in the material, and the sustainability score of the product is made from recycled products. The downsides are the bladder, which is a bit difficult to remove, and the bag only comes in a limited range of colors with no customization.
Pictured: CamelBak Lobo Hydration Pack – $100 via Amazon
---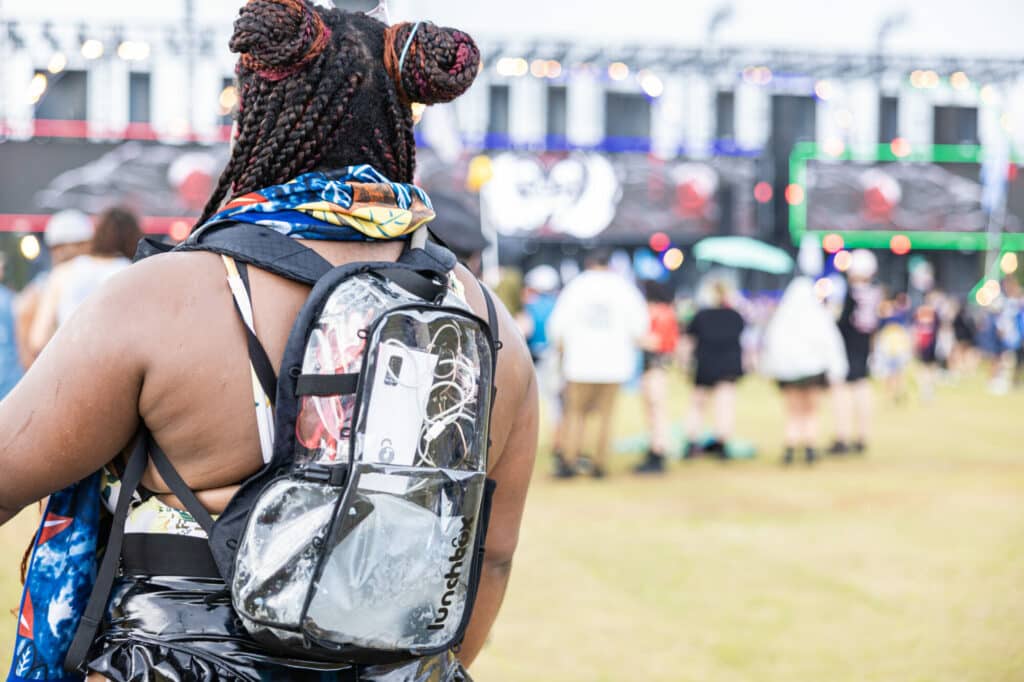 Lunchbox Hydration Pack
A best seller all around, Lunchbox Hydration Pack hits all the necessary features one needs at a festival. It has some great anti-theft designs, including a phone pocket with an attachable strap and zippers that don't face externally but have clips on them instead. In terms of customization, it has interchangeable skin designs, so you can swap out your backpack design for whatever mood you're in.
The best feature by far is how easy it is to fill up water. We all know how stressful and frustrating filling up the water bladder is, so this sleek design and 2L easy-to-access/close bladder is festival-perfect. Their new line of clear products is also the perfect fit for any upcoming festival experience with more venues changing their security policies. Read our review of the newest releases by Lunchbox of clear hydration packs and more!
Pictured: Clear Lunchbox Hydration Pack – $109 via LunchboxPacks.com
---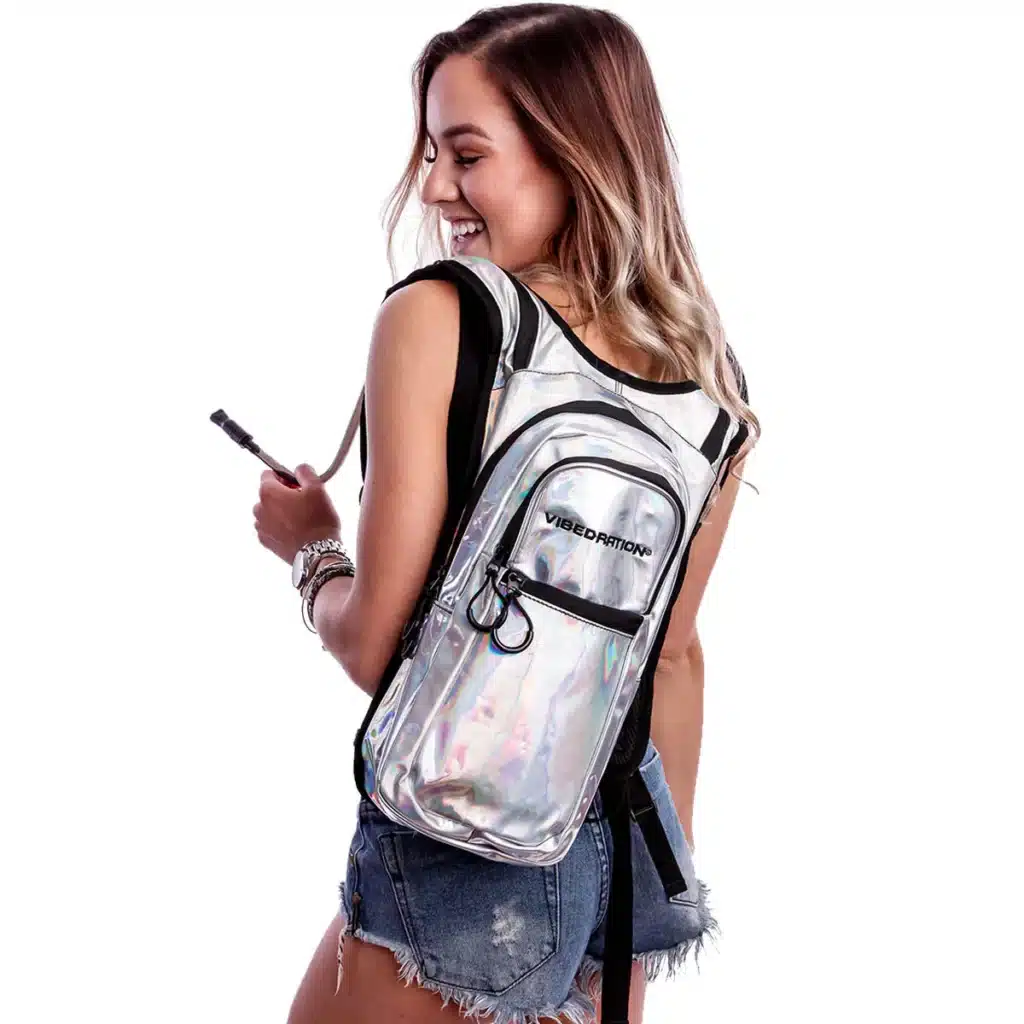 Vibedration VIP 2.0L Pack
Incredibly still a strong contender, even though this was the first hydration pack I purchased, the Vibedration VIP 2.0L Pack in Holla Silver ran with me for years, so I know it's a sturdy pack from experience. The details include the necessities of three large compartments, a two-liter water supply, and an insulated reservoir.
On the website, you'll find many available art designs to choose from and packs of all sizes. The adjustability on the pack is perfect, fitting every size and unisex. A small compartment also stores the water hose to keep it from getting dirty. A downside it did have was that the zippers are easy to open, so for this type of pack, I'd be wary of having a way to secure the zippers from theft.
Pictured: Vibedration VIP 2.0L Pack by Vibedration – $79 via Vibedration.com
---
We may earn an affiliate commission when you purchase through links on our site. Please see this page for more information.