It's time to Dance! because DJ DEE is back on deadmau5's label, mau5trap, with a fresh EP, featuring three stimulating tracks!
---
Since bursting onto the scene over a decade ago with "Renewed Energy," DJ DEE set out on a journey that would ultimately lead her to deadmau5's mau5trap imprint. The track was called "You're My Ecstacy," and its banging beats found the perfect home on We Are Friends, Vol. 11. From there, she began cementing her spot among the mau5trap brood, inspiring fans to throw their inhibitions to the wind with "Let's Move" and "Don't Stop Now," both found on her brand new EP, Dance!.
With those two tracks already making an electric impression, fans may find themselves wondering about the vision that led to their creation. DJ DEE clears this up by stating, "I really enjoy Eli Brown's music, and this EP was inspired by him. I incorporated a lot of acid synths and catchy vocals in this EP while also adding some tech house elements to showcase the versatility in my music." If you haven't had the chance to place your ears on the lead-up singles, here's a little catch-up.
"Let's Move" sparkles with whispered vocal excellence, instilling visions of a dark rave while subtle pops of acid drive the concept home. There's nothing quite as mentally activating as a peppy bassline chug, and if you're in the market for a boost, "Let's Move" is the move. "Don't Stop Now" keeps the energy blazing and drops the attitude even deeper into the underground. We transition from feminine vocals to something a bit more masculine while the synth expressions pump the atmosphere with extra flair. Eventually, the acid line takes over, keeping with the theme.
Off to a solid start, there's just one track left to complete the package, and it's a doozy! First and foremost, "Dance!"s domineering bassline vibration is enough to shake the slow-poke right off of their couch and into their rave gear. Once prepped a dark monotone vocal drops in, complimenting a rise that whips its way through the air space. From here on out, listeners are presented with intimidating synth blasts, signaling that it's time to find the nearest dancefloor.
Don't sleep on this body mover! Grab your copy of Dance! on your favorite music platform, stream the EP on Spotify, and let us know what you think about the beats on Twitter!
Stream DJ DEE – Dance! on Spotify:
---
DJ DEE – Dance! Name – Tracklist:
Let's Move
Don't Stop Now
Dance!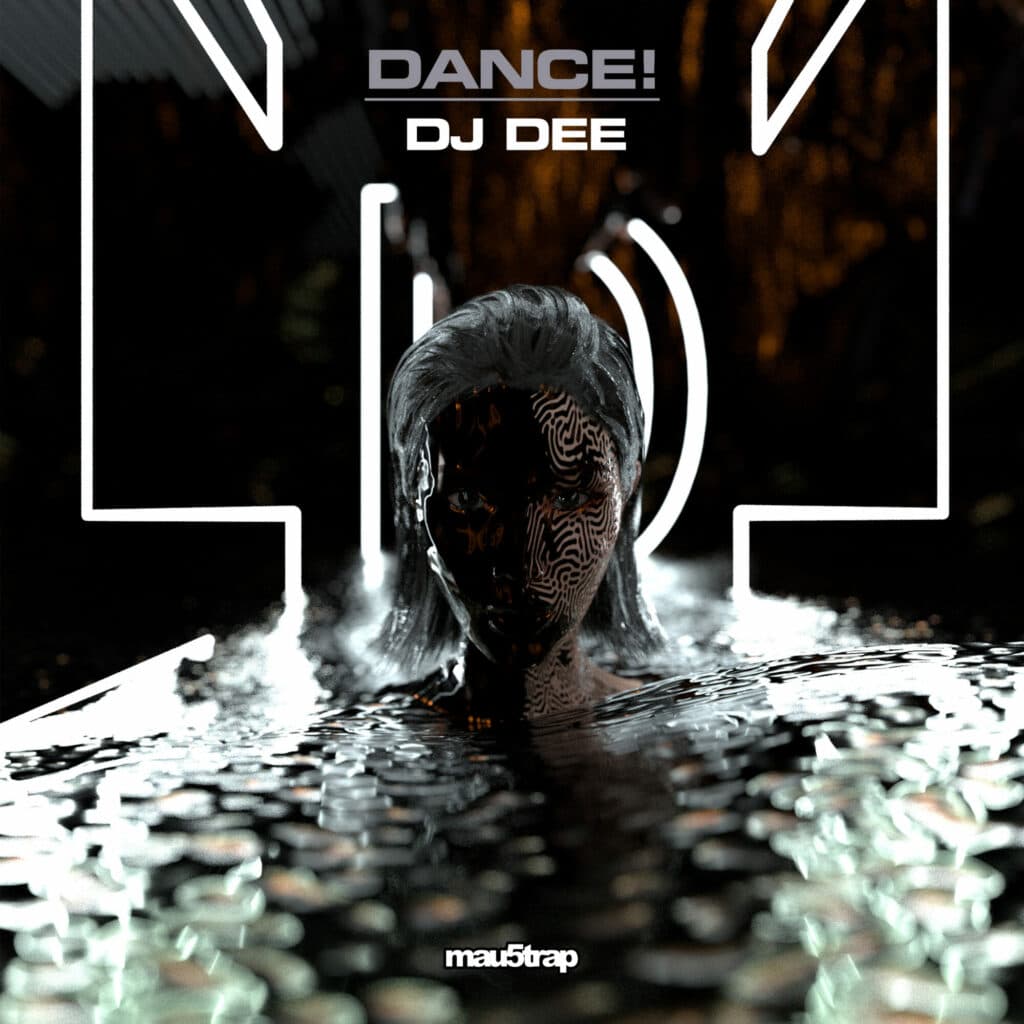 ---
Follow DJ DEE:
Facebook | Twitter | Instagram | SoundCloud | YouTube | Spotify