LUPA showcases her fierce, emotion-fueled techno sound throughout the four tracks on her latest EP to land on mau5trap, Animosity.
---
Los Angeles-based DJ and producer LUPA has only continued her path of domination in the scene with each passing release. Gracing labels like Space Yacht Records, NULLSECT, and mau5trap, she's gifted the world with immersive techno tunes that will pang deep within your soul over the past few years – and it's clear that this is only the beginning for this blossoming artist. Now, LUPA has returned to her home on mau5trap with her third EP on the imprint, Animosity.
Earlier this year, LUPA dropped "Born a Beast" to give fans a first look at the sounds that would permeate the Animosity EP with its horror-infused atmosphere, vocal leads, and banging kicks front and center. The second track, "Like an Echo," arrived in March to further build the story of this release. In this tune, LUPA explores the emotions that one feels after drifting apart from someone they've loved and the nostalgia that comes from its memories. From the lyrics to the hypnotic synths, there's so much to love about this melodic techno ride into the depths of the night.
"Our Time Will Come" carries on with the powerful vocal-driven nature of this release from LUPA while offering more rave-inducing sounds and pounding kicks that will hit you in your core. Then, she shares the ever-mesmerizing "Ballad of Fallen Angels" to deliver the finishing blow on this release, leaving anyone who listens wondering if they're living in the real world or if everything truly is "just a dream" as they reach the finish line on this four-track ride.
The modern definition of the word Animosity is visceral hatred, however, it didn't always have this meaning. Up until the 15th century, the word meant passion and vigor due to the origins of the Latin root Animus, Animi meaning life, soul, or bravery. I think it's ironic that the modern and past meanings are so dissimilar, but there is also something beautiful about finding life within hatred. This is the premise of the EP and what inspired me to create the EP in the first place.

LUPA
Listen to the Animosity EP on Spotify or your preferred platform, and make sure to follow LUPA on social media to stay in the know about her future releases and shows.
Stream LUPA – Animosity on Spotify:
---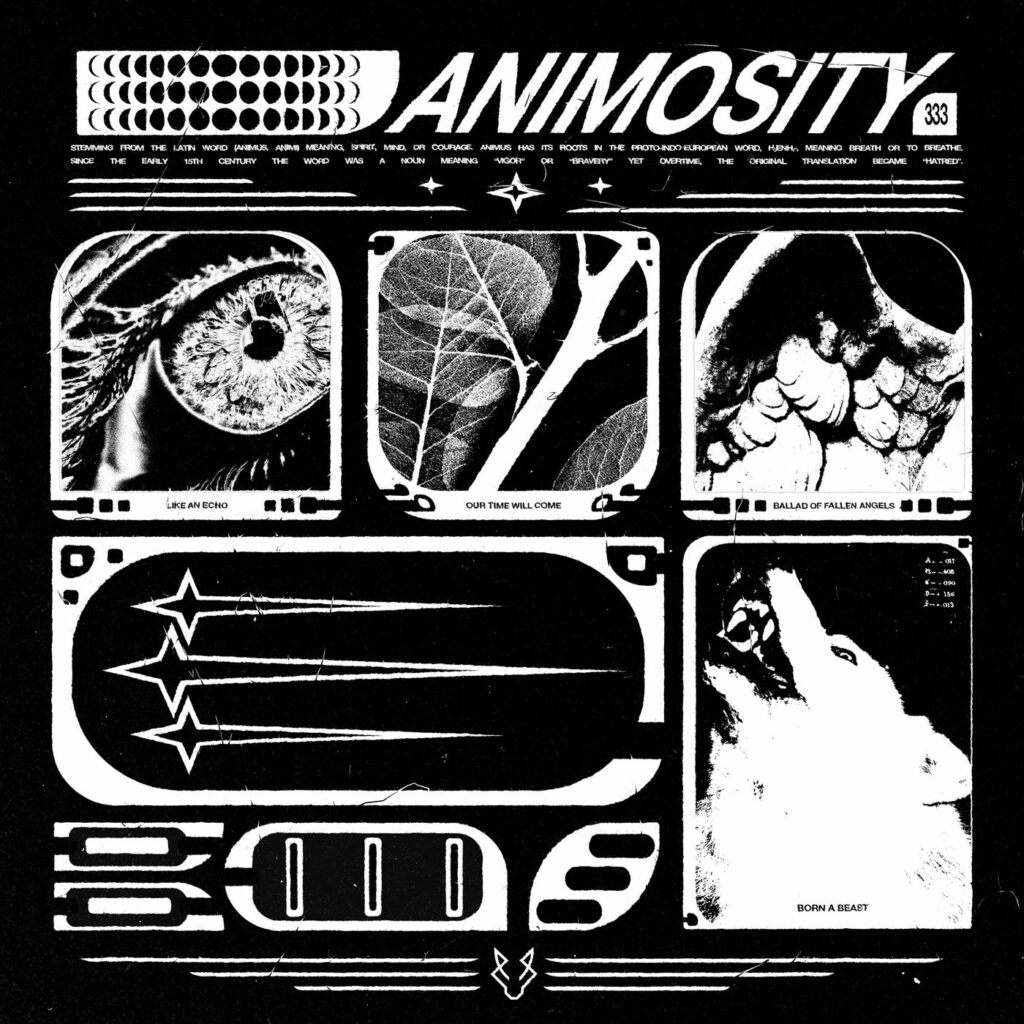 ---
Follow Lupa:
Website | Facebook | Twitter | Instagram | SoundCloud