Lupa offers up sinister sounds that will consume listeners and leave them yearning for more with the release of her debut EP, Insatiable.
---
Lupa might be one of the newest names to grace the thriving techno scene, but she's already beginning to leave a hefty number of stunned fans in her wake. Defined by the brooding, sinister sounds, she's set off on a mission to dominate speakers in the underground and help usher in a new wave of the scene – and in doing so, she's caught the ear of renowned label mau5trap.
Earlier this year, Lupa delivered two singles on the label for listeners to feast their ears on, "For the Ride" and "Darkness," which set the tone for what would arrive on her debut EP on mau5trap. Now, that day has finally come, as Insatiable has landed for the world to hear. This four-track EP sees Lupa layer in elements from trance and industrial to further achieve the gritty, dark sound that she made her own, and the result is a flawless offering of pure techno heat.
Related: Want to learn more about Lupa and dive deeper into her impressive soundscapes? Check out our Artist Spotlight on her!
While "For the Ride" and "Darkness" stand tall on their own, the new singles "Icarus" and "The Night" showcase the innovation that Lupa brings from her time spent immersed in the UK's underground before returning to the US. Much as its name implies, "Icarus" is a track that builds towards the heavens as it flies upward from the depths. There's a fleeting moment of peace with chirping birds once reaching that destination, but within moments you'll find yourself crashing back down to Earth as the techno gods enact their punishment on your soul.
"The Night" sees Lupa explore the more melodic nature of her sound, clearly drawing upon the influences from trance before pummeling the mind with a bassline that thuds forward into oblivion. The back and forth vocal performance on this one offers even more depth to the story that this rising star has set off to tell through her music. Give it a spin; you won't regret it.
Listen to the Insatiable EP on Spotify or your preferred platform, and let us know which track you love the most from Lupa in the comments.
Stream Lupa – Insatiable on Spotify:
---
Lupa – Insatiable – Tracklist:
For The Ride
Darkness
Icarus
The Night
Darkness (Extended Mix)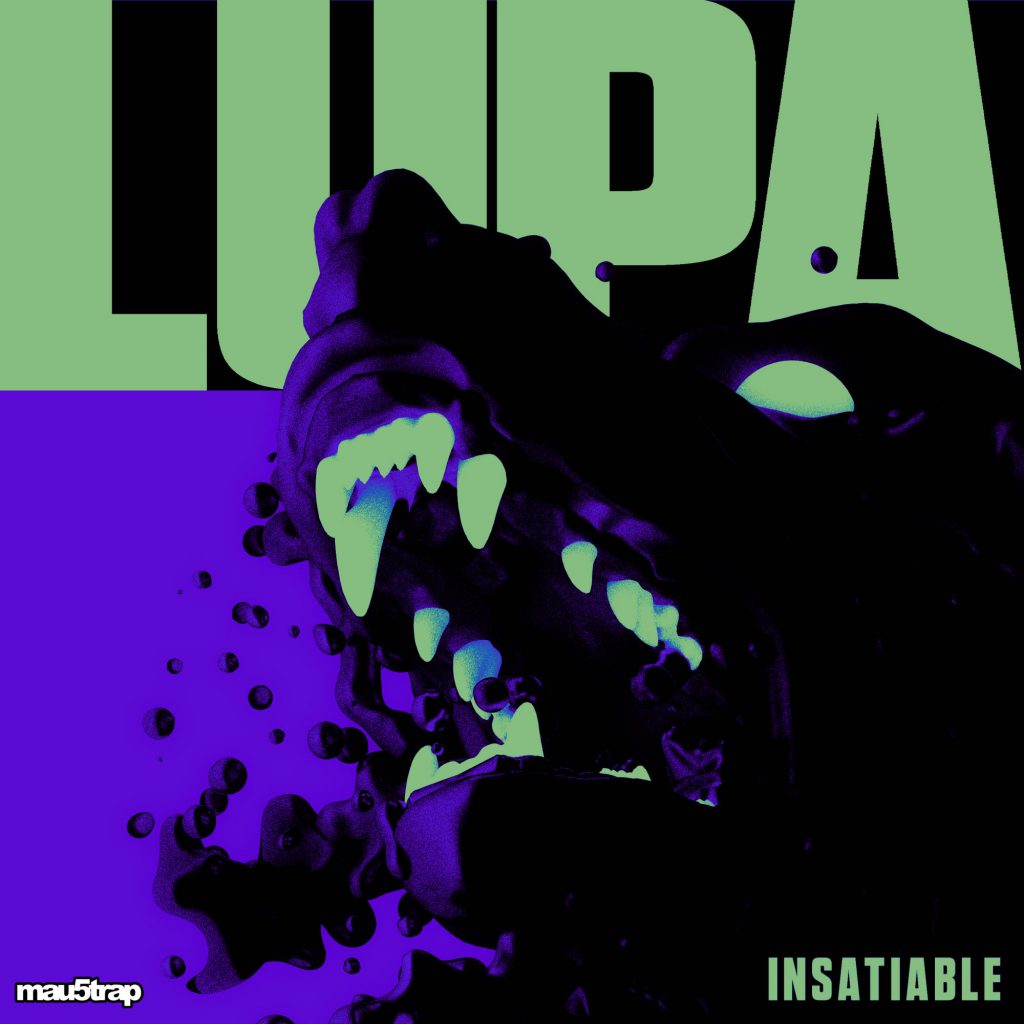 ---
Follow Lupa on Social Media:
Website | Facebook | Twitter | Instagram | SoundCloud