The solo venture from Above & Beyond's Paavo explores his introspective, natural, and human side in dazzling fashion.
---
"Basically, I had a burnout. I just couldn't see what I wanted to do. And after my burnout, I was like: what is dance music to me? I don't really know even if I like it. I've heard – I've written – too many build-ups! So I thought: that's me done," Paavo Siljamäki a.k.a. P.O.S shared on his relationship with dance music leading up to the COVID-19 Pandemic.
For a lot of us, when we're burnt out, we find our solace in dance music and the dance floor as a whole, but what does it mean when our port in a storm also needs a break as well? The lofty expectations of both fans and producers themselves have always been damaging to the already taxing physical demands of the modern DJ/producer, but tying this all together with a global pandemic by the name of COVID-19 made Paavo Siljamäki hard reset like an overworked PC. So like many other producers and DJ's who were forced to take a long break from touring, COVID opened Siljamäki up to stop, take stock of his life, and ask what he needed from it.
Deeper Tales is Siljamäki's answer to that existential question. Embarking on a solo detour from his beloved Above & Beyond, Siljamäki took to the sea, both navigating the emotional typhoon that is self-reflection, and literally to the Finnish coast, reconnecting with nature, and living out on sea, synchronizing with the sunrise and sunsets along the tranquil waters. That realignment with the world around him led to a renewed sense of purpose, nurturing his inner child, the teenage rave kid, the one who danced in the heart of the crowd at Burning Man, the one who found his soul in the clubs of Ibiza and would later found one of the most influential acts in trance, progressive, and dance music as a whole. The first sign of this? Reviving a short-lived moniker of his from almost twenty years ago that is loved by long-time fans of his label Anjunabeats: P.O.S.
In a lot of ways, even the album singles rolled out attest to this. The first, his and anamē's remix of Kyan's "Lonely River" taps into the U.K. singer's register with the same energy of budding producers first trying to establish their sounds. Even in its melancholic stylings, there's a feeling of child-like nostalgia grinning as the trio take a somber and reflective song, and manage to keep the essence of the track while transforming it into a progressive house heavyweight. "Thunder and Sunshine" and "Polar Bears" see more of Siljamäki's balmy sunrises at sea shine through in the glittering and synth-laden production of the former, while Spencer Brown gives his own groovy midday touch on the latter. The last of the singles, "Let You Go", serenades as a perfect sunset track: the loop it opens with builds into a breakdown, as if watching the sun set over the horizon, the last rays of the day shimmering on the water, before the moon rises to remind us there's still light in our darkness.
Take a listen to Deeper Tales on Spotify or your preferred platform, check out our interview with Paavo, and keep reading for our thoughts on the album!
Stream P.O.S. – Deeper Tales on Spotify:
---
---
Deeper Tales begins and we find ourselves setting sail.
Deeper Tales plays a lot with the themes of synchronicity with the self and nature throughout the album, the intro track "Is It OK?" is a funky and glitchy progressive groover that oozes nostalgia of late nights where you can't stop dancing, even as your feet are barely keeping you upright. Next up, is the moonlight serenade of Richard Walters' beautiful tenor on the passion plea that is "Good People" alongside anamē and Ercola, which makes you look around for your tribe, smile and count your blessings, before being whisked away on the intricate synthwork anamē and Nervous Records legend Ercola bring to each of their productions. "Not Going Back" as the midpoint in the album, is the first truly introspective piece. Slick percussion disguises P.O.S' knack for picking out simple piano keys that evoke complex feelings and stringing them together in a way that guides like a master navigator on the Baltic.
P.O.S has always spoken quite highly about Spencer Brown both as a producer and as a friend, and his admiration for Brown leads to a second collaboration for the two on this album. "It's Me" lets Brown put that faith to good use, enlisting a frequent collaborator as of late in African songstress Marieme for Siljamäki's take on a collaboration between two of some of the biggest names in progressive. "For Those We Lost" is another slice of introspection that feels like an ode to P.O.S' experiences both visiting as a fan and playing Burning Man as part of Above & Beyond, and is reminiscent of their ambient classic "Small Moments". Even more direct, "Tahiti Burning Sunset" sounds exactly how it reads, serving as a simple, yet effective penultimate track for the album.
Deeper Tales winds down with the apt "Coming Home," a track that feels like P.O.S returning to dance music's port in a storm, renewed, and energized for whatever happens next. "We Will Get Through This" is just as much as a rallying statement as a song title, playing something we as a collective society needed to hear in the midst of COVID and life more broadly. A just and fitting closer, the light-hearted instrumental evokes that optimistic child in us, yearning for better days ahead with the songs in our hearts to guide us through it.
Deeper Tales, in essence, is one of dance music's titans reminding us for all the moments he's given to us over nearly three decades in the scene, he's still human. None of us are immune to the struggles of life and our own existentialism, even with millions of fans around the world. The difference is that self-reflection and rediscovery can bring us even more memories and emotions through these sonic glimpses into the lives of our favorite artists. Deeper Tales was written at sea, and it plays like a long voyage on the waves, both physically and emotionally, and gives us an expansive glimpse into P.O.S: Paavo Olavi Siljamäki, one-third of Above & Beyond, the pianist, the sailor, the human, the boy dancing in the club.
P.O.S. – Deeper Tales – Tracklist:
Is It OK?
Good People (feat. Richard Walters) w/ anamē & Ercola
Thunder & Sunshine
Polar Bears (with Spencer Brown)
Kyan – Lonely River (P.O.S. & Anamē Remix)
Let You Go
Not Going Back
It's Me (feat. Marieme) [P.O.S. Mix]
For Those We Lost
Tahiti Burning Sunset
Coming Home
We Will Get Through This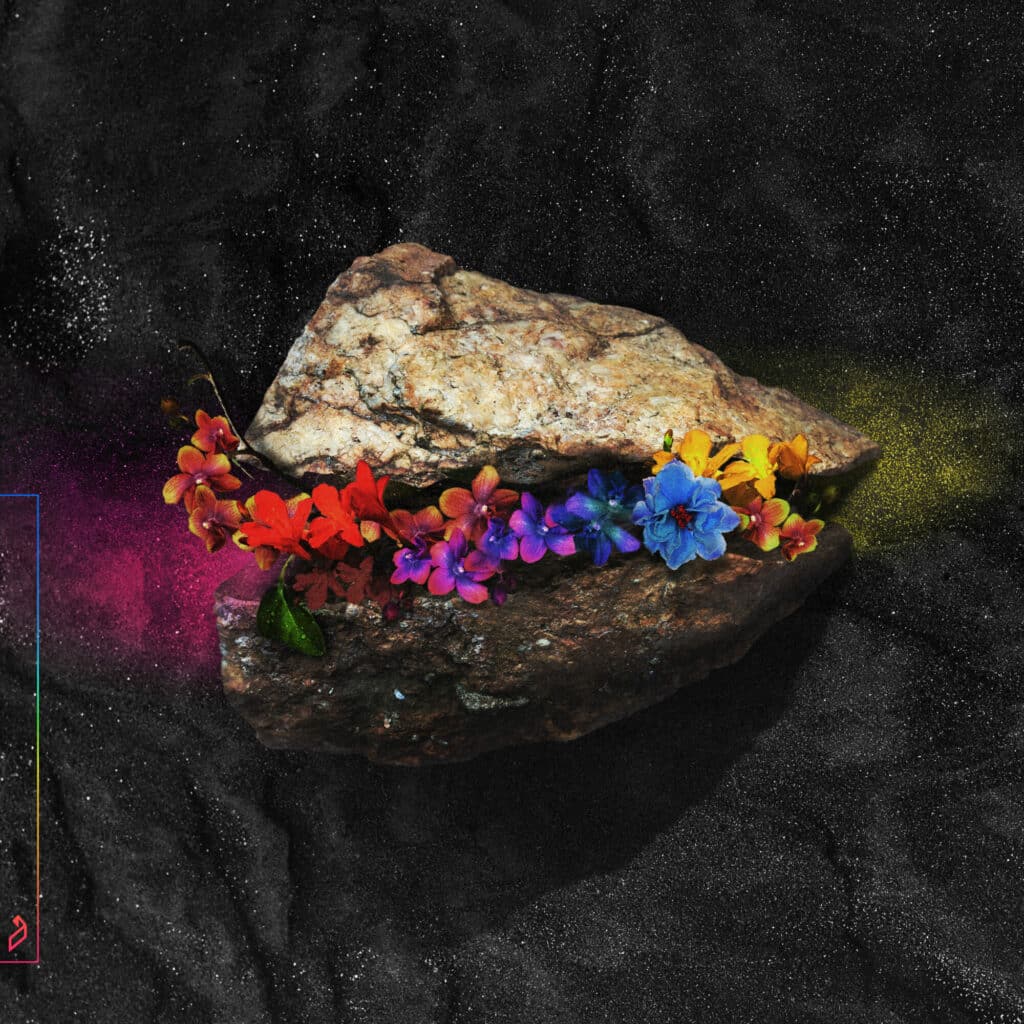 ---
Follow P.O.S: