Bleu Clair returns to Insomniac Records with his latest double-sided single, Samsara / Hangover, ahead of his EDC Las Vegas set.
---
With a musical career that continues to evolve and flourish, Bleu Clair is a true ambassador of the global dance music scene. The Indonesian-born artist has proven that EDM is a universal language that speaks to the soul and transcends the boundaries of culture. In his latest work, the house music maverick descends deep into the inner workings of his psyche to keep the dance floor fresh in 2023. He returns to Insomniac Records to lay down two propulsive tracks, showcasing his hard-hitting, industrial-strength production in Samsara / Hangover.
Flaunting his house music production prowess across both tracks, Bleu Clair's latest body of work underlines his intentions to remain at the forefront of dance music's centerstage while giving fans all the reason to smile. Serving as a testament to his fiery instincts as a creator, he has cultivated his brand of house music that incorporates futuristic and spacey sound elements with prominent bass drops – a holistic combination of his production sensibilities.
Setting the tone with the first track, "Samsara" is a scintillating cut that explodes with distorted vocal chops. Right off the bat, the track pulls listeners into an undeniable groove through its gritty synths and electrifying drops. The forward-thinking producer uses a fiery chord progression as a hook to take the listeners on an enthralling ride. As the literal word, "Samsara" stems from the Buddism term that refers to the cycle of life and the ongoing process of existence, the rhythmic beat and dynamism of this track can also be sonically relevant to the narrative of life's existence.
I found this awesome tribal vocal sample online, and the idea just got stuck in my mind to make it as the topline. The song then became "Samsara," which I played a couple times last fall and winter in the States. The crowd's reactions were amazing.

Bleu Clair
The next track, "Hangover (BaBaBa)" is repleted with big bass lines and rolling breakbeats. Audibly boasting with high-octane sensibilities, the song immediately leaps into a full-on-the-loose live wire energy that is fused with propulsive percussion. This bold statement piece from Bleu Clair represents another impressive addition to his collection of house productions.
Now armed with his new release, Bleu Clair is ready to unleash his majestic prowess at EDC Las Vegas. Having graced the decks at one of the world's largest dance festivals multiple times, the house aficionado is no stranger to the venue. With his skillful ability to deliver intricate melodies that reach for sonic heights, expect Bleu Clair's set to appeal to the needs of many, not just the house devotees.
Keep your ears peeled for more of these captivating house sound from Bleu Clair. Listen to Samsara / Hangover on Spotify or your preferred platform, and let us know what you think on Twitter!
Stream Bleu Clair – Samsara / Hangover on Spotify:
---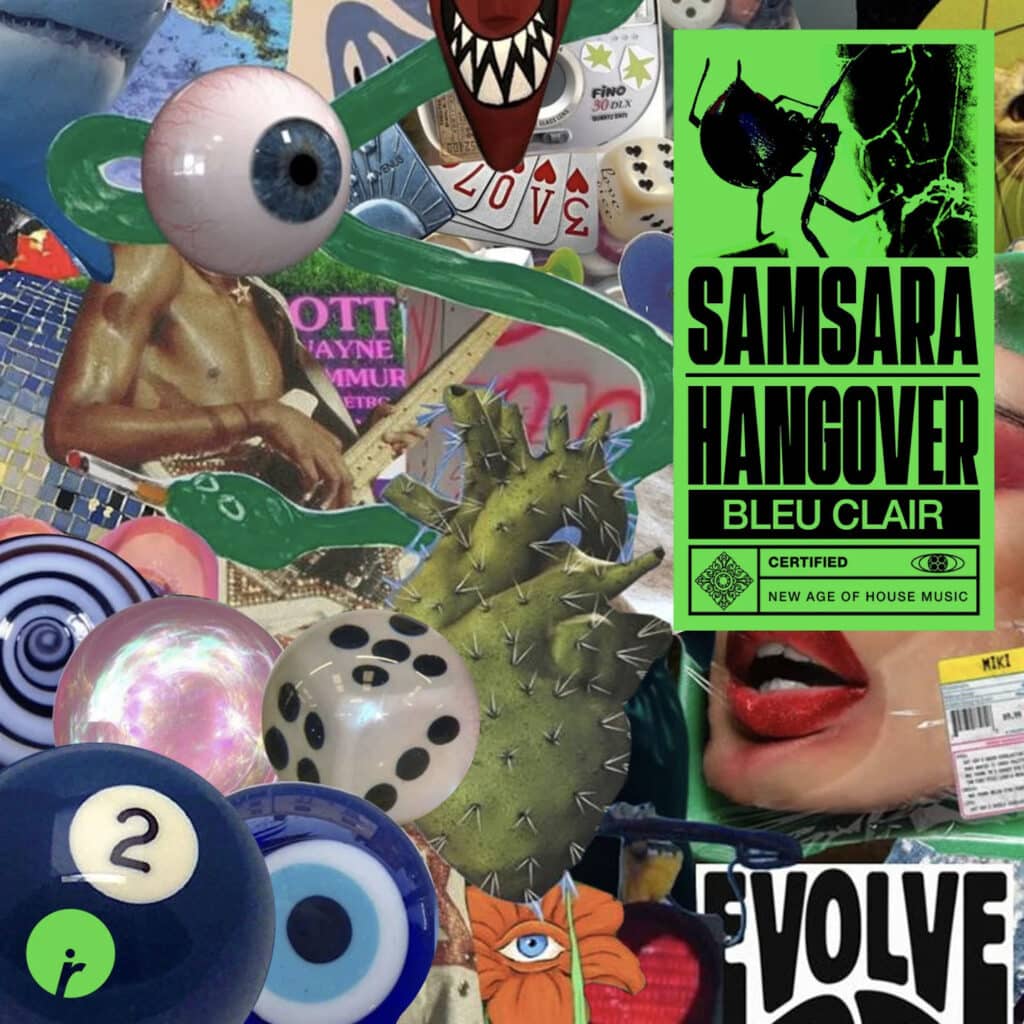 ---
Follow Bleu Clair:
Website | Facebook | Twitter | Instagram | SoundCloud